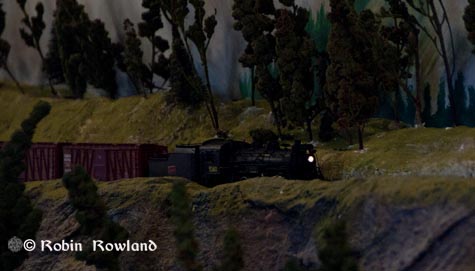 A steam locomotive hauls boxcars as night falls along the Skeena Valley Model Railroad.
Since I've come back to northwestern British Columbia, I've joined the Skeena Valley Model Railroad Association, which you will find in an old railway carriage near the Via Station and ice cream shop at the Terrace CN yards.
Here are a few of the photos I've taken over the past few Mondays when the club meets.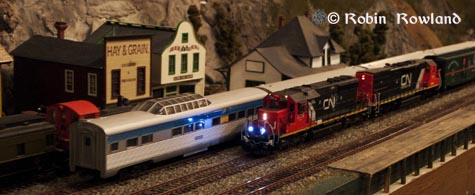 A VIA passenger train waits as a CN freight (with higher priority) passes on the mainline coming to the model version of Prince Rupert.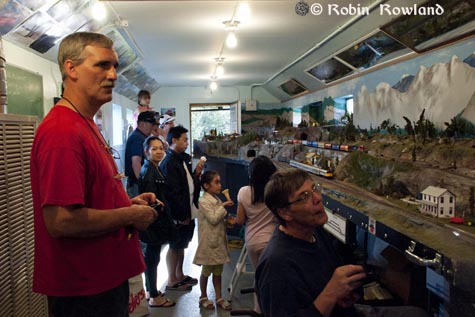 Monday July 12, one of the few sunny days this summer brought us lots of visitors, with Ian Illing (red t-shirt) and  Rene Jenster (seated) using the digital command controls.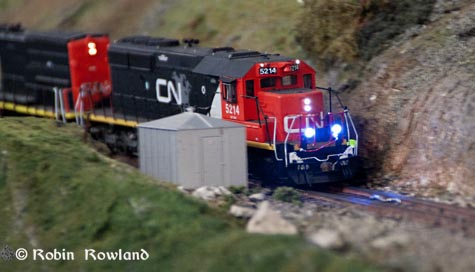 The CN loco, with its bright blue ditch lights marking the way.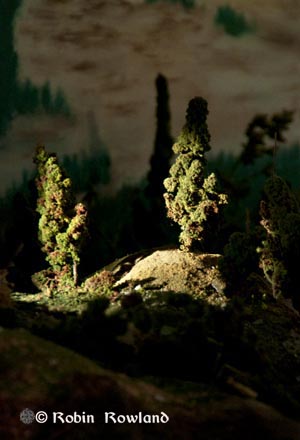 The rays of the real setting sun illuminate a hill top along the Skeena Valley.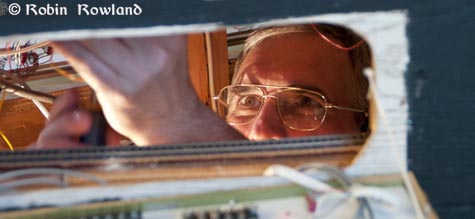 Ian Illing works on the layout wiring, July 12.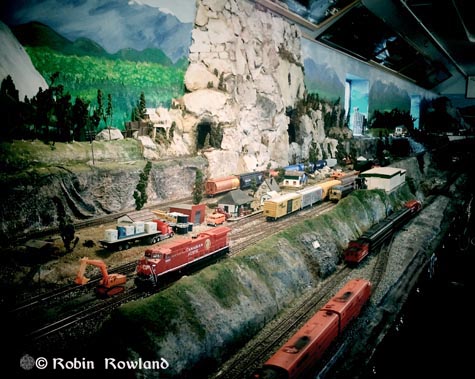 A slightly different view of the layout, taken with the Vignette app on my Android phone.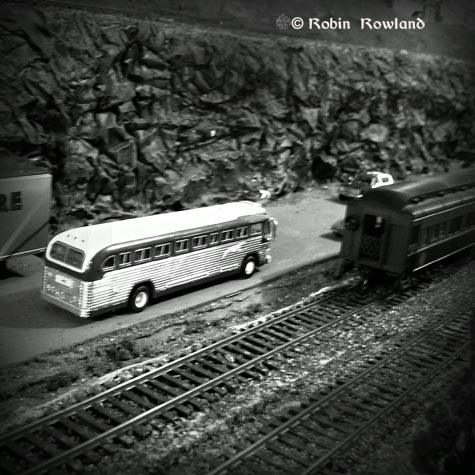 Another Android photo app, Retro Camera, was used to capture the image of this old Greyhound bus.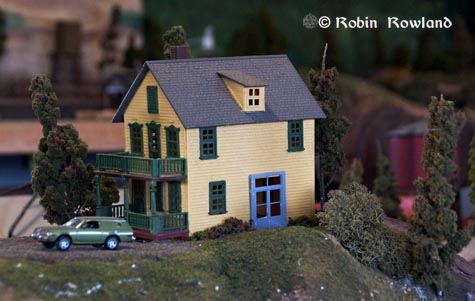 A house on a hill.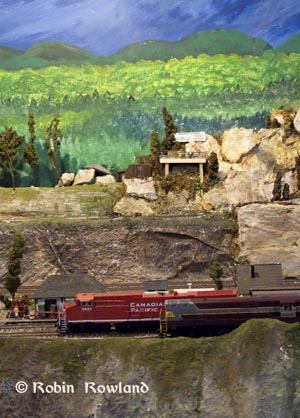 A freight passes the Whistlestop Rest viewpoint, a memorial to members of the association who have passed on, as another freight waits at a siding.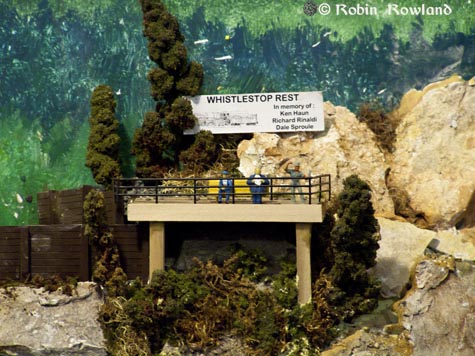 A closer view of the Whistlestop Rest.