So I had some interesting visitors at my bird feeders for Thanksgiving Dinner today.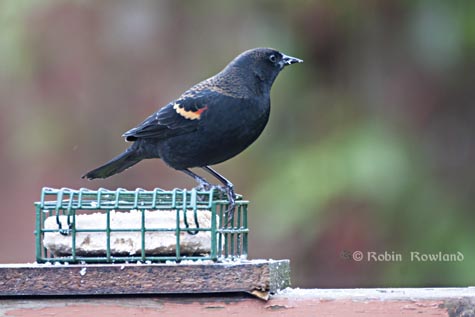 I think this is a gorgeous male red winged blackbird.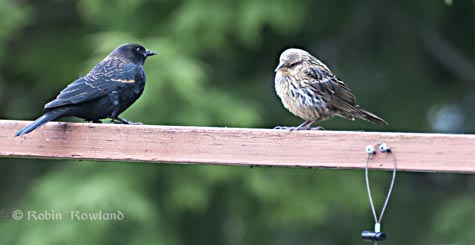 The redwinged blackbird and his mate on my deck beam.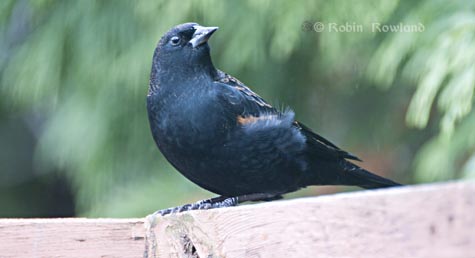 The BC redwinged blackbird is is somewhat different from the birds I photographed in Ontario, that at first I didn't recognize it. This bird has a yellow tuft and the red isn't as prominent, so that is why I am not certain (Comments please if I need a correction)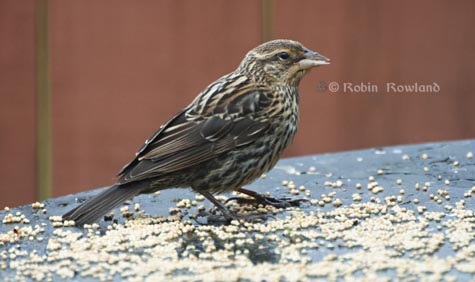 This female does look like the red-winged blackbirds in my bird books.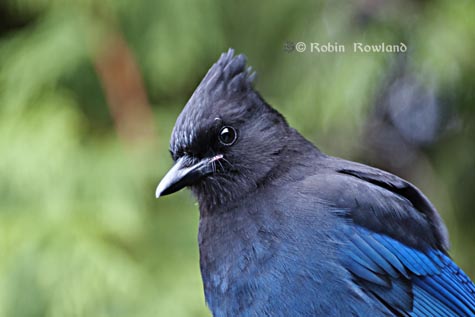 The stellar jays that live in the cedar trees around my house are regular visitors.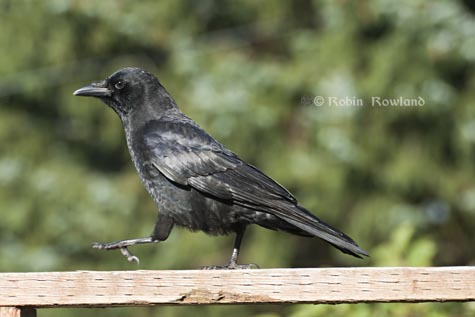 A crow prances on my deck.
Earlier on the weekend
And there were visitors who were also my guests for an earlier dinner.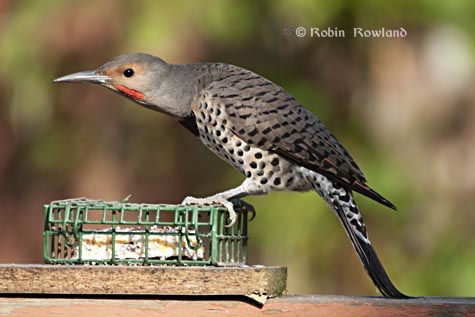 A northern flicker samples the suet.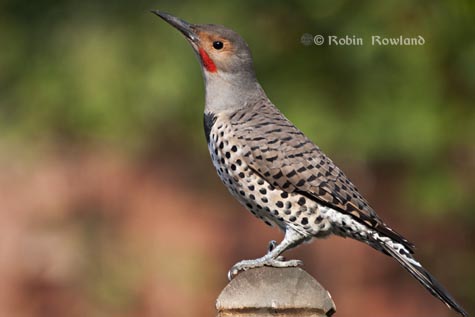 The northern flicker perches on top of the suet feeder.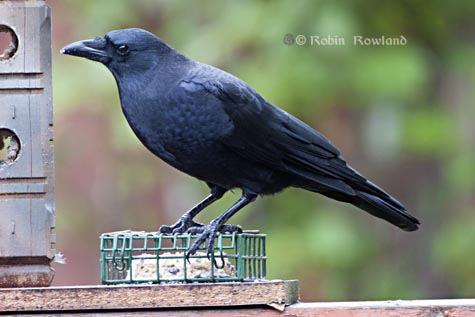 Another crow at the suet.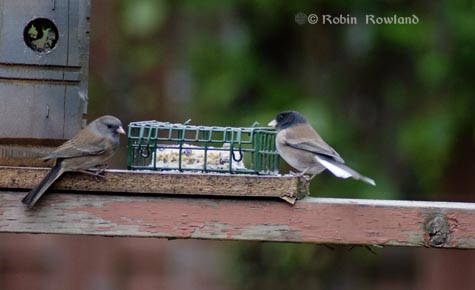 Dark-eyed or Oregon juncos at the suet feeder.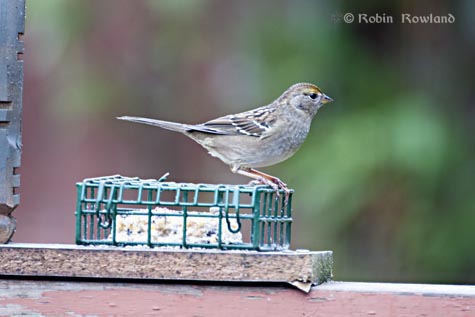 A Savannah sparrow samples the suet.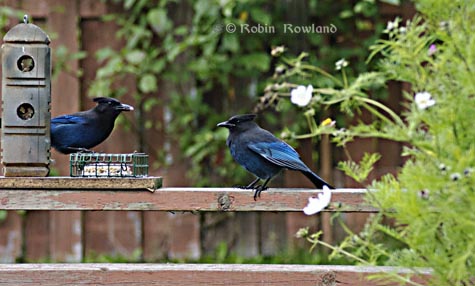 The local stellar jays on the deck feeder.