Posts Tagged "estuary"
Went out to Whatl Creek on Wednesday morning as the Kitimat Valley Naturalists conducted the monthly bird count.  At Whatl Creek swallows were darting from tree to tree, skimming the surface of the creek and hunting insects across the estuary since it was low tide.
Normally swallows are very difficult to capture, as I have tried a few times both this year and last with little success. At Whatl Creek, however, the photography gods were smiling.   With the swallows skimming over the water, it was easier to follow them (than against the sky) and the autofocus was able to keep tracking the birds. Sony Alpha711,  Sony 70-300mm G lens, ISO 2000, shutter priority 1/1250.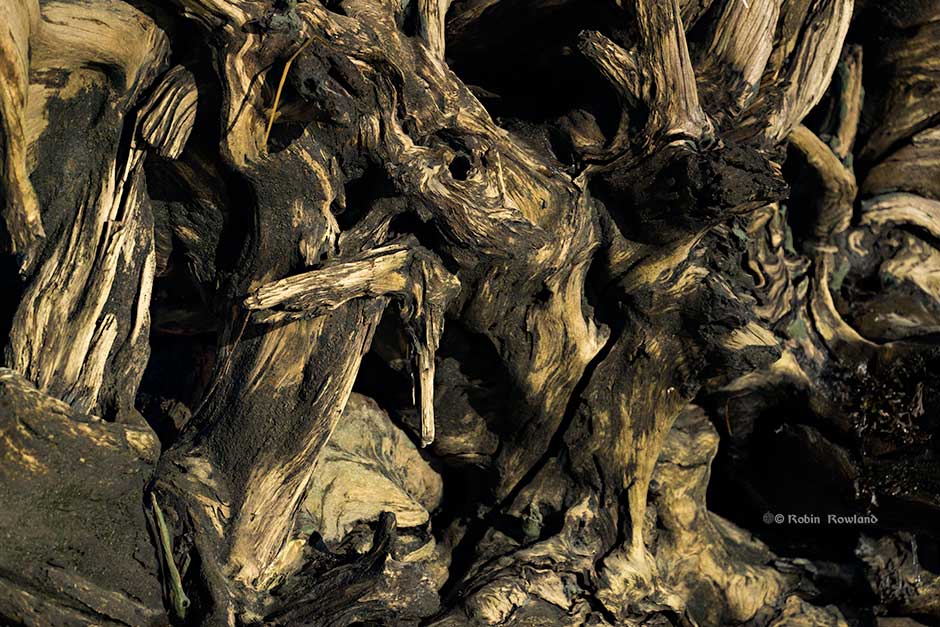 The root side of a driftwood stump creates a wonderful pattern, January 1, 2017, at Minette Bay Lodge. (Robin Rowland)
While this stump, emerging from the icy waters of Minette Bay, sort of looks like a sea monster. January 1, 2017 (Robin Rowland)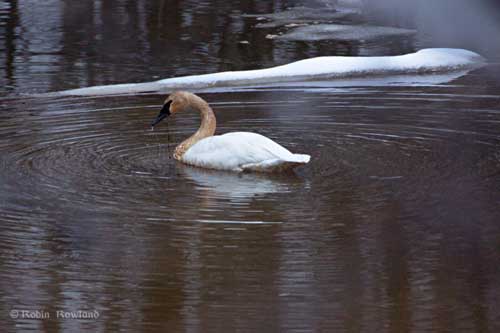 A trumpeter swan feeds in the Kitimat River Oxbow, during the world wide annual Christmas bird count,  Dec. 17, 2011. The reddish neck comes as the white feathers are stained by high levels of iron oxides in this part of the river as the swan dips into the river to feed.
A view of the Kitimat river estuary on the day of the annual Christmas bird count, Saturday Dec. 17, 2011.  It had started snowing on Thursday. By noon Friday, that had changed to freezing rain which continued over night.  At midafternoon Saturday,the rain had stopped but it was still a gloomy day.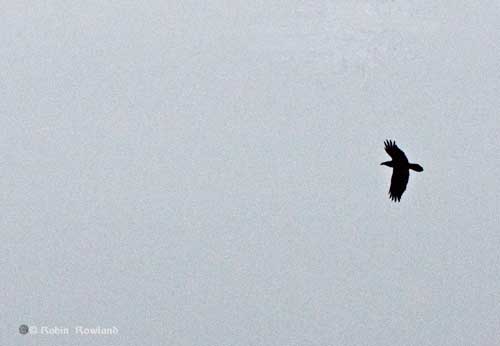 A crow flies over Kitimat harbour.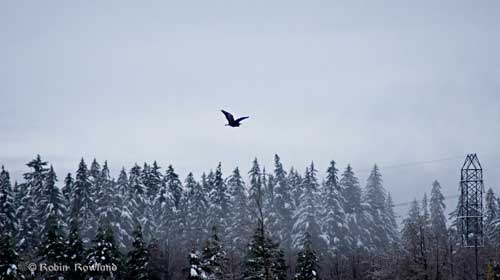 A heron in flight over the Kitimat River estuary.
A tundra swan, among the reeds of the Kitimat River estuary.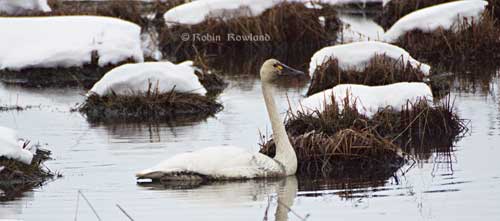 Another view of the tundra swan in the Kitimat River estuary.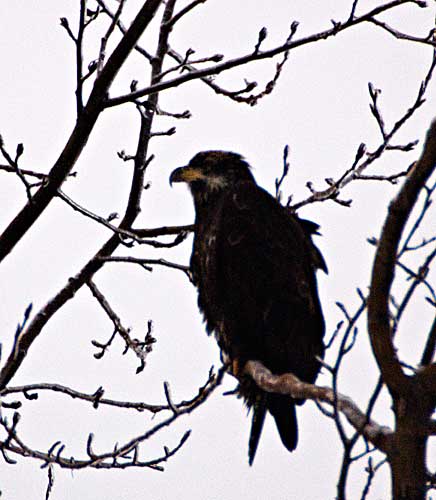 A juvenile bald eagle perches over one of the ponds in the estuary, looking for a meal.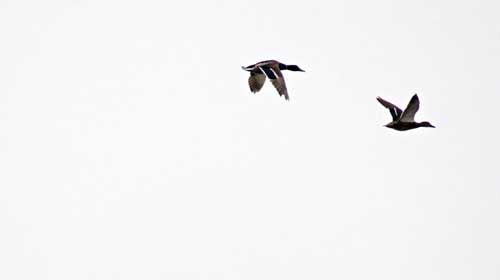 A pair of mallard ducks fly over the Kitimat River estuary.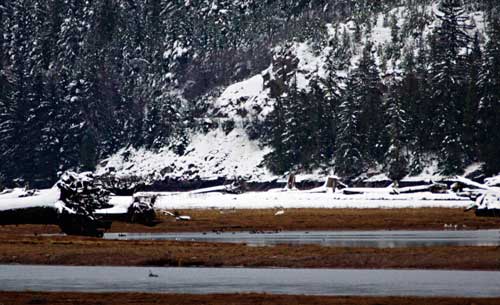 Trumpeter swans, seagulls. Canada geese and ducks live in the estuary.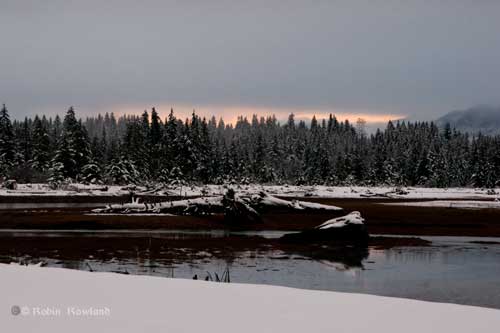 The sun sets over the mountains and the estuary.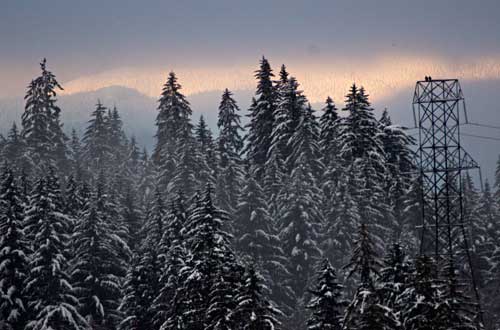 Look closely and you will see a pair of bald eagles on the transmission tower.
(Update Dec. 18, 2011 1730. The identity of the second swan has been corrected after local experts reviewed my pictures and my guide's notes)