Posts Tagged "fog"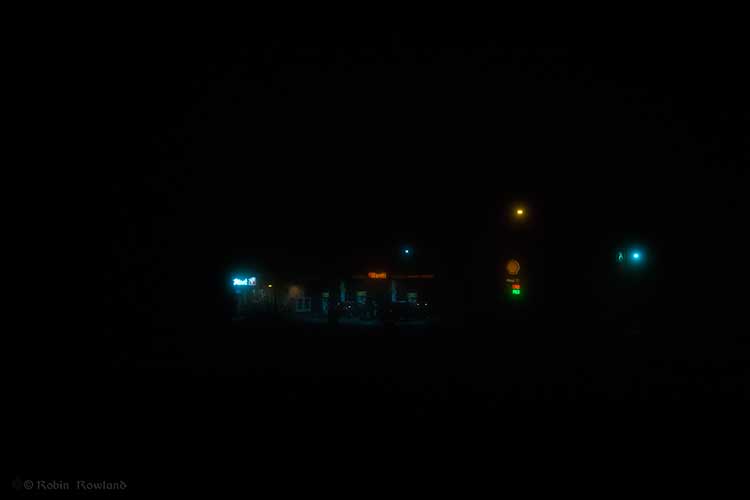 Go for a walk on a foggy night and the Christmas lights look oh so different.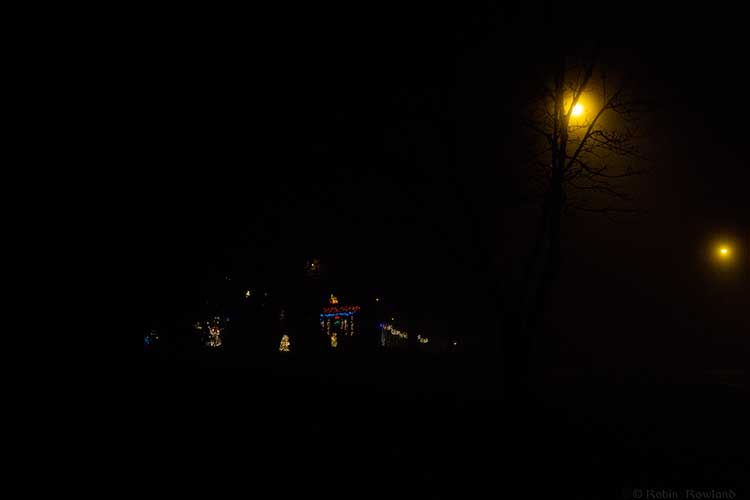 A big display of Christmas lights on Lahakas Boulevard, Kitimat, seen through the fog (Robin Rowland)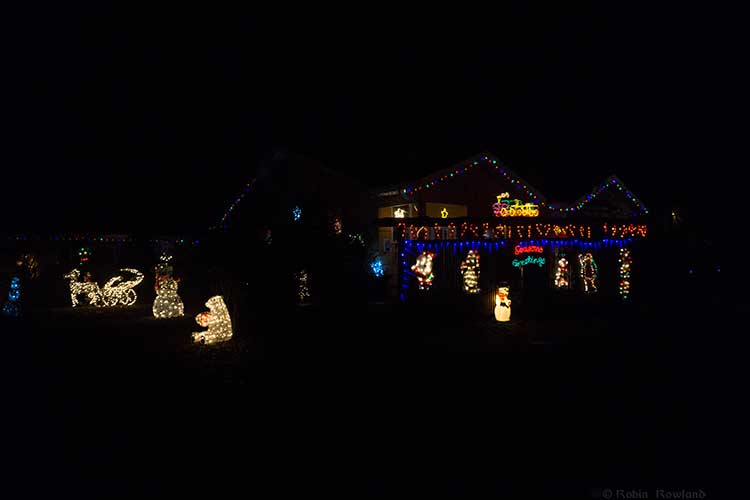 And here's what the lights look close up. (Robin Rowland)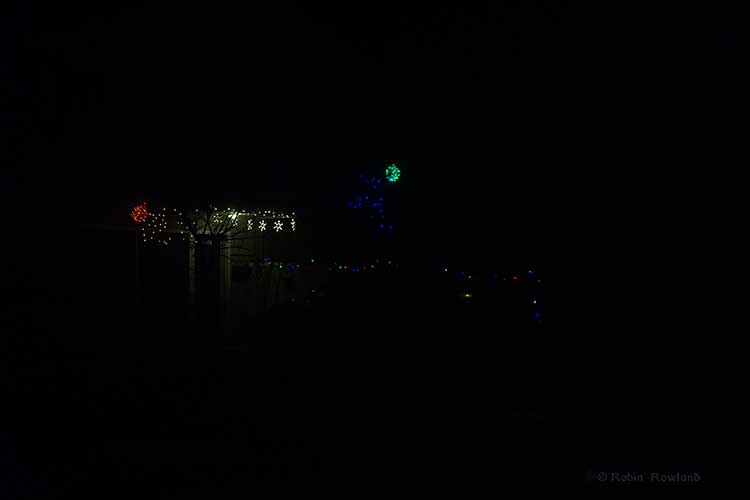 My own rather modest display of Christmas lights.
All images taken with my new Sony Alpha6000 mirrorless Emount camera.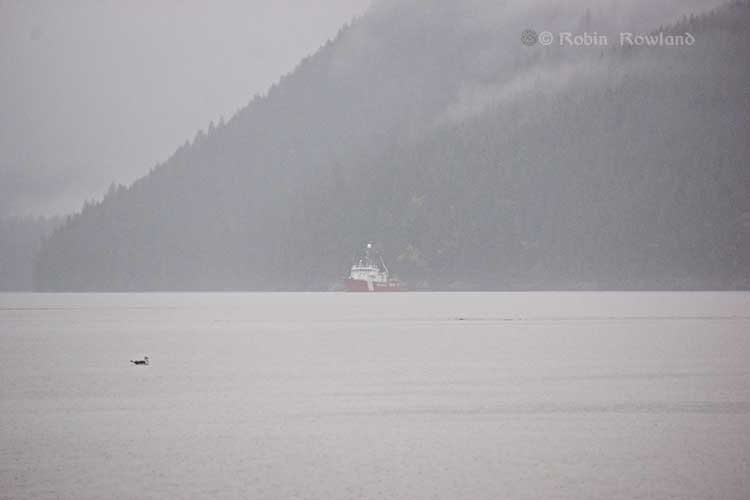 The CCGS Gordon Reid, a Canadian Coast Guard offshore patrol vessel, is seen on a stormy, wet and windy Douglas Channel, off Coste Island, south of Kitimat, on Sunday, Oct. 5, 2014.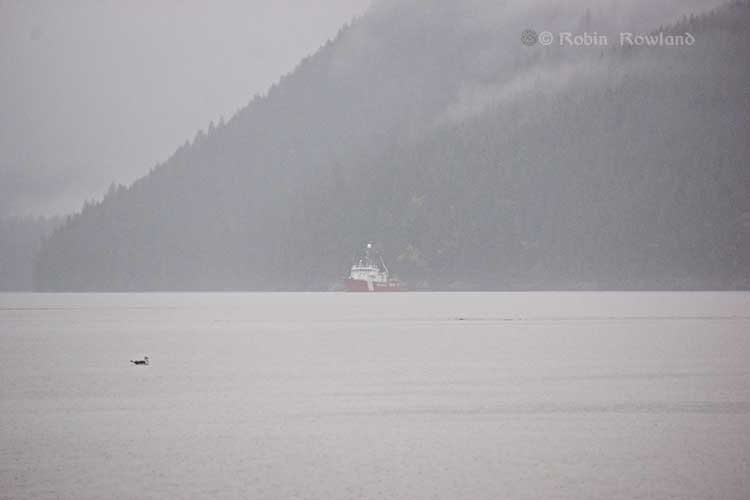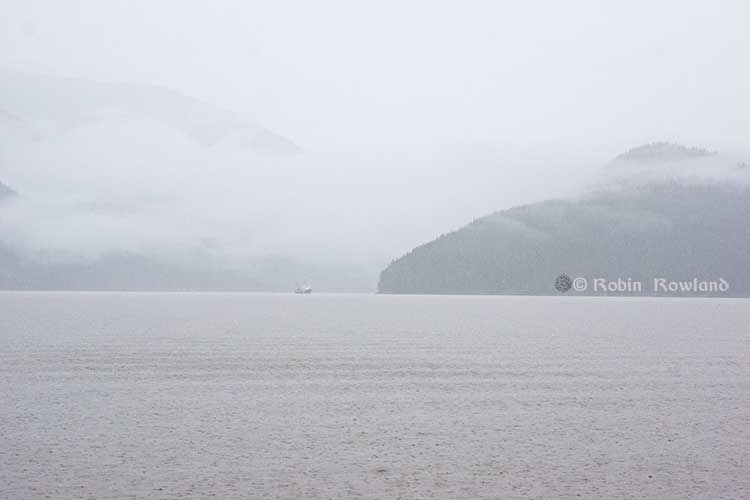 The Gordon Reid is currently (as of 2200 Oct 17, 2014) towing the Russian container vessel Simushir which lost power off the coast of Haida Gwaii and threatened to run aground on the island's pristine shores. (CBC story as of 2200 Oct. 17, 2014)
After three weeks of constant rain, triggered by one Pineapple Express weather system after another, the sun finally began come out late last week and I was able to shoot some of the spectacular fall colours around my new (and old) hometown of K|itimat.
While northwestern British Columbia is mainly forested by conifers, poplars and other deciduous trees hug the river banks and often appear in small groves on the mountain slopes.
So after three weeks of this (which a lot of long term residents say is unusual even for Kitimat)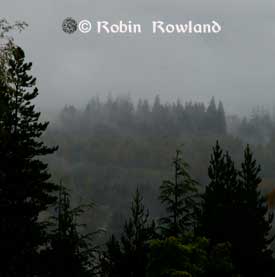 The sun finally came out and you could see the spectacular yellow along the Kitimar River.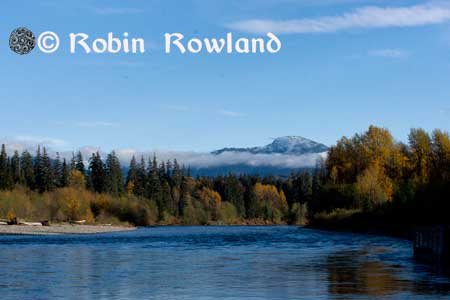 Click on arrow box at right to view in full screen mode.