Posts Tagged "mushroom"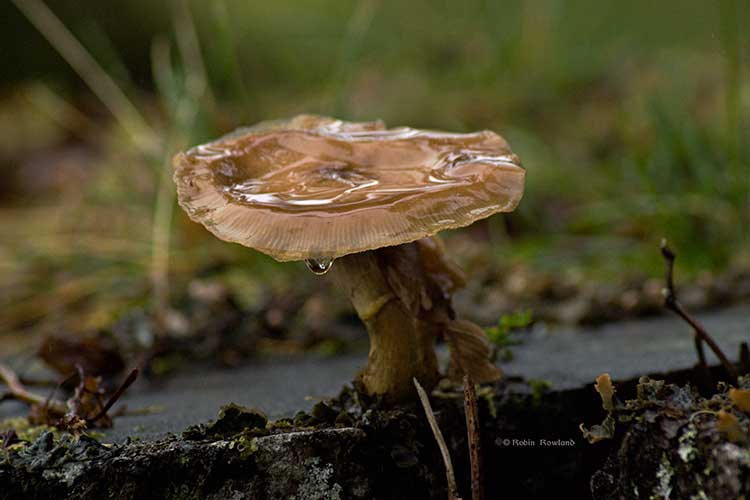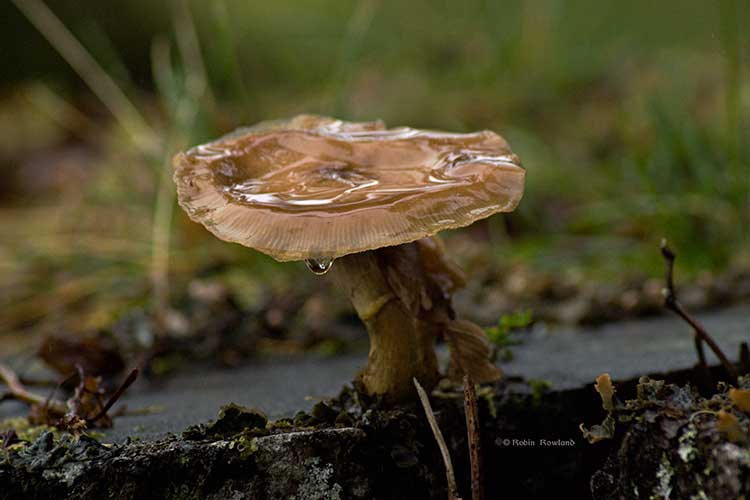 Driving back to Kitimat from Prince Rupert on the afternoon of September 29, 2014, I stopped, as I often do, at the Basalt Creek rest area. Took a few shots of the Skeena and the railway tracks for a story I was working on about pipelines along the river. Then out of the corner of my eye I spotted some mushrooms growing on an old stump, catching the light filtered through the rain clouds. Remember those childhood tales of fairies perching on mushrooms, with these you can almost imagine there were fairies on those shiny edges just above the rain drop. (Robin Rowland photos)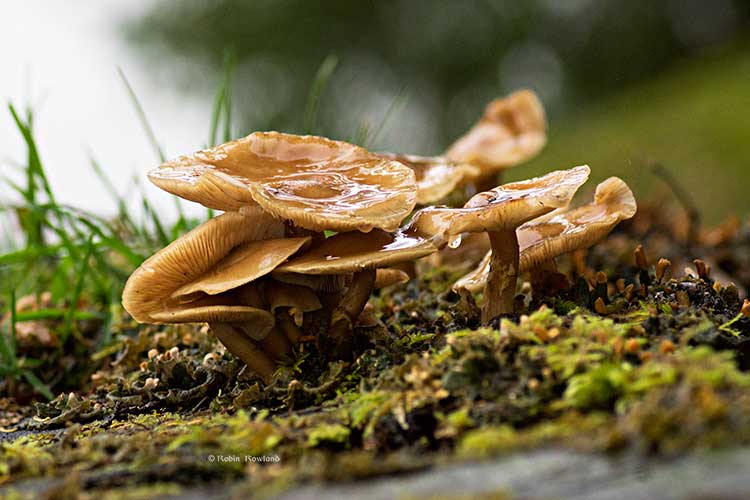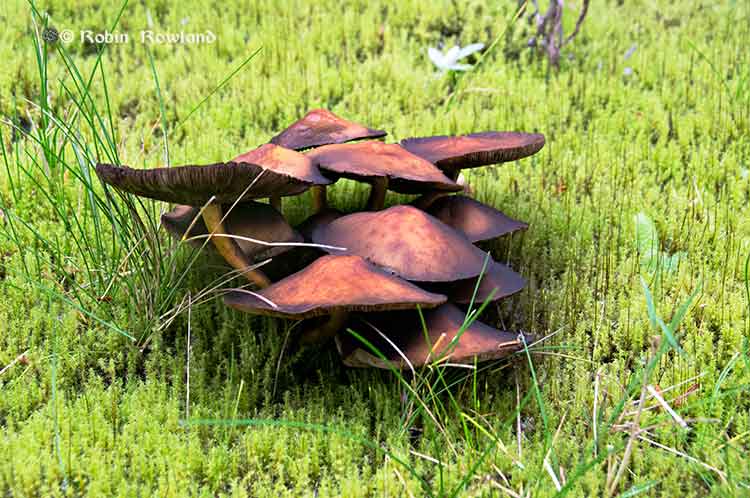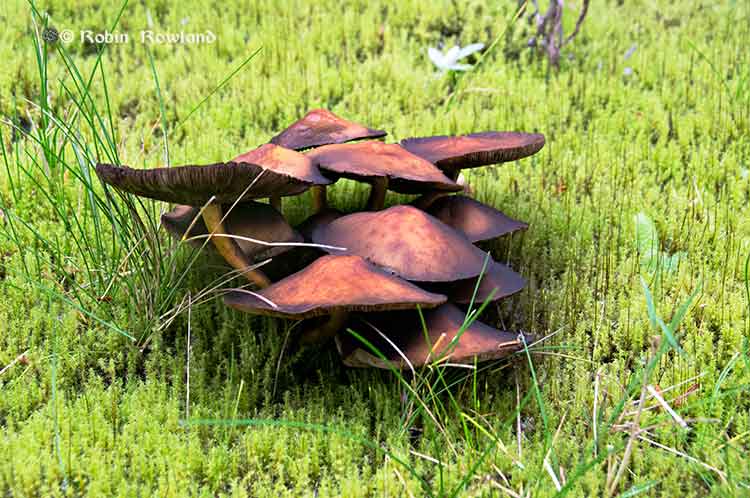 On a bright fall afternoon walking along Lahakas Boulevard in Kitimat, I came across a stretch of green, with all different kinds of mushrooms in just a few metres of ground. This group of mushrooms sort of reminded me perhaps of a house on an alien world.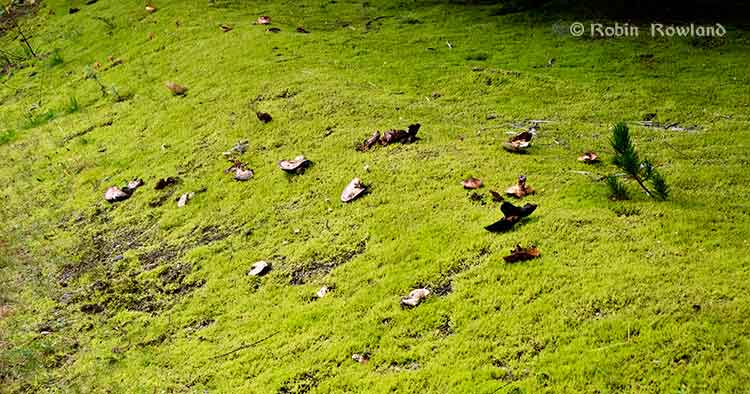 The mushroom field.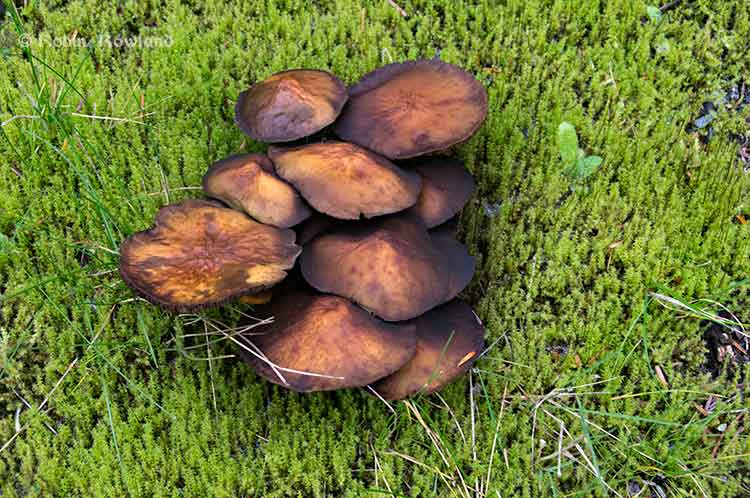 The same group of mushrooms viewed from above.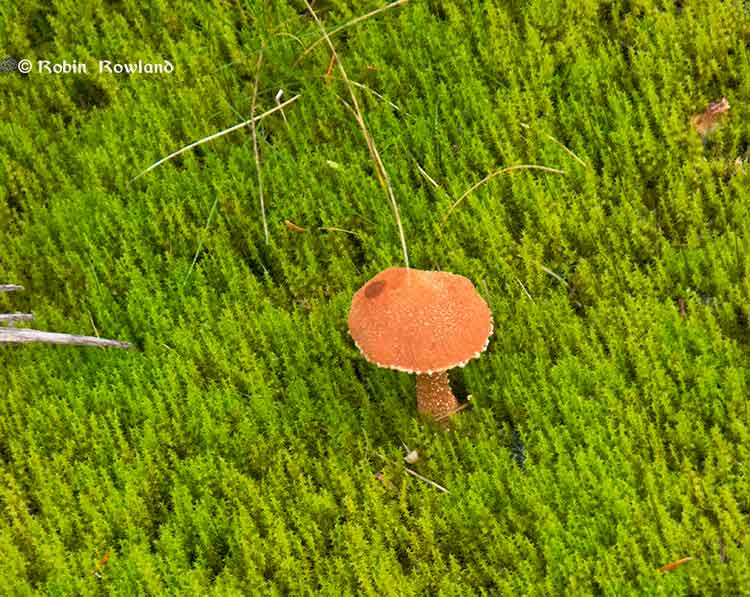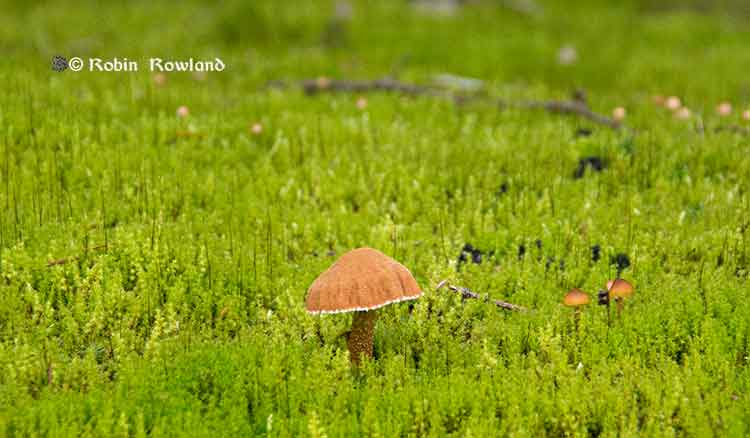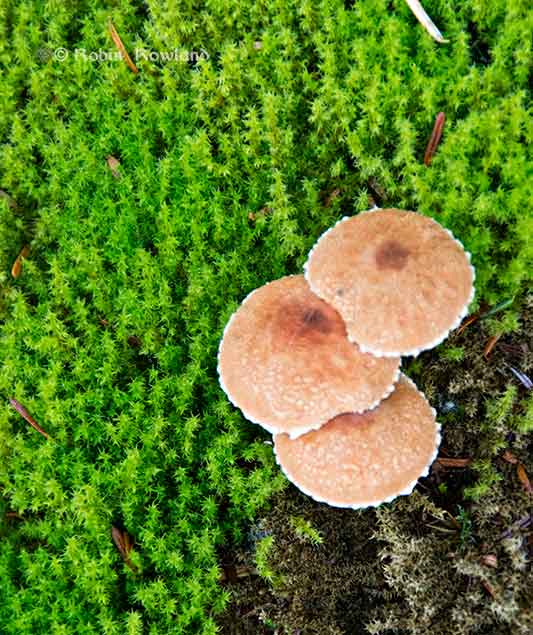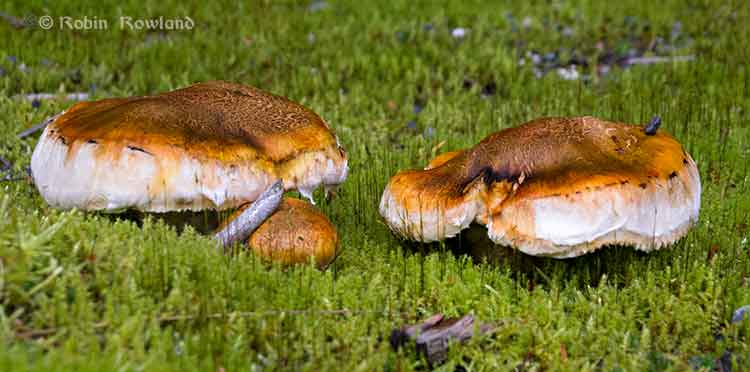 These two made me think of a couple of flying saucers that had just landed on Earth.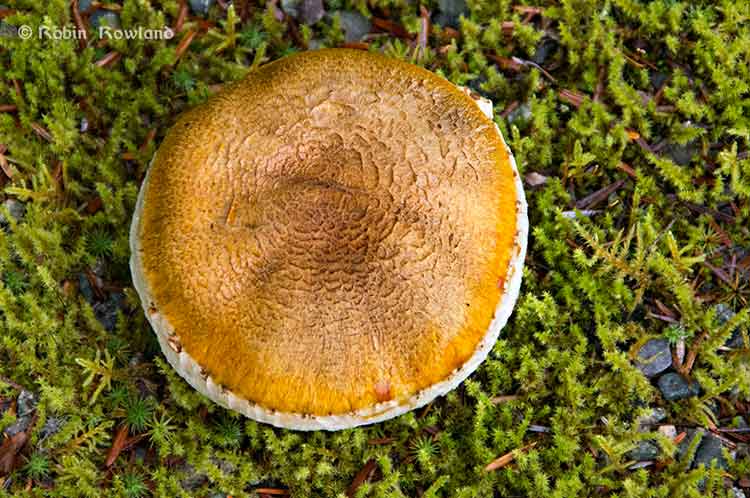 A view of the top of one of the "saucer" mushrooms.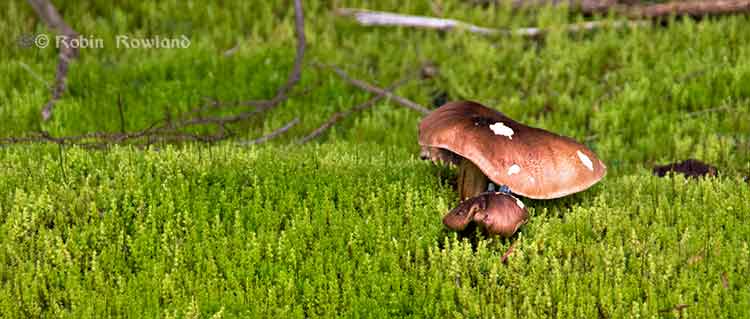 A mushroom with a white spot on it.