Posts Tagged "RTA"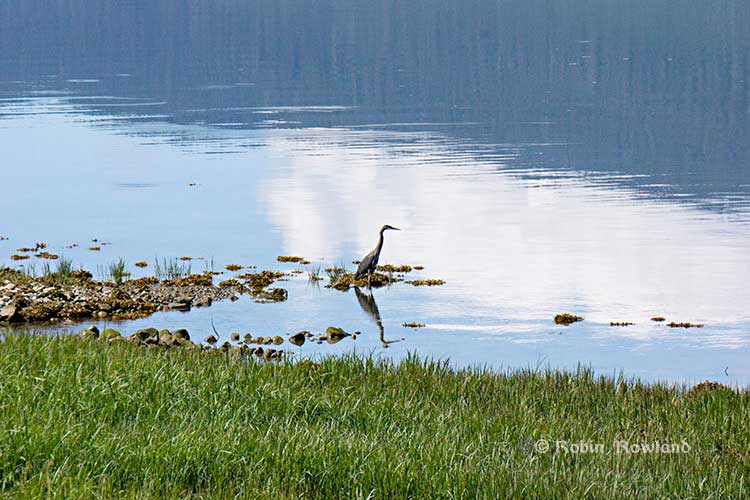 I was assigned by CBC News to shoot stock images of Kitimat in anticipation of the federal government approval of the Northern Gateway pipeline and terminal project later this month.
So as well as my video camera, I took along my DSLR. I shot video of the Great Blue Heron as it waded along the shore for a few minutes. Then as I switched to the DSLR, it took flight.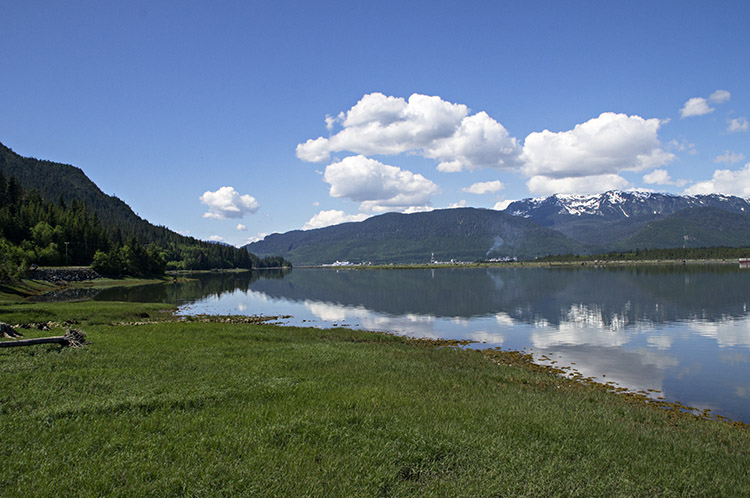 Wide shot of Minette Bay, looking toward the Silja Festival aka The Delta Spirit Lodge and the Rio Tinto Alcan aluminum smelter.
Minette Bay from the same spot, the old dock, looking toward the log sort and the Minette Bay marina.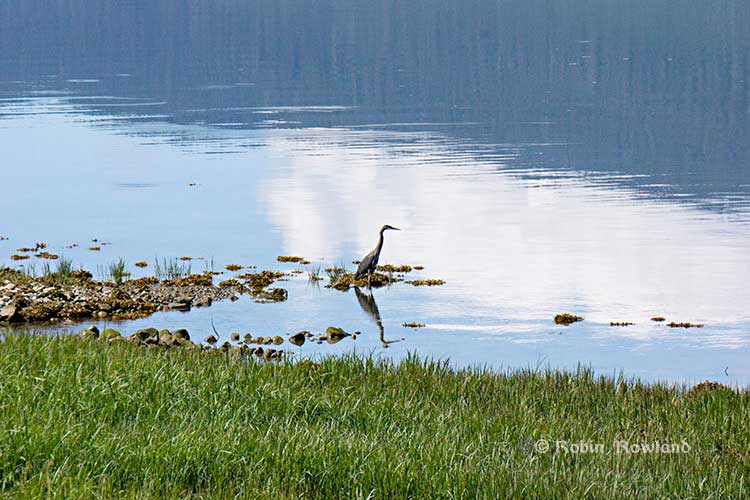 The Great Blue Heron wades in Minette Bay casting a glance at the cruise ship.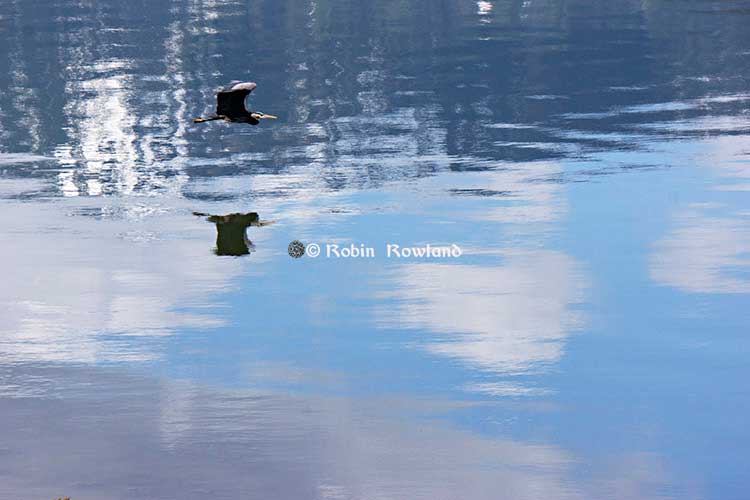 It takes flight.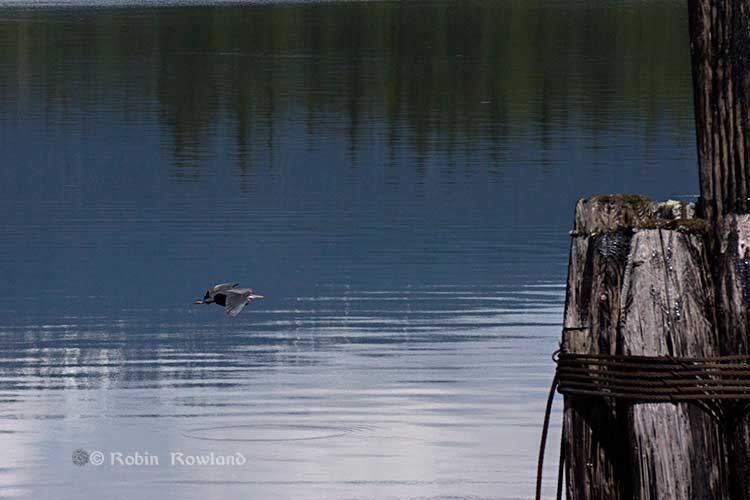 It flies past the old dock toward the logs.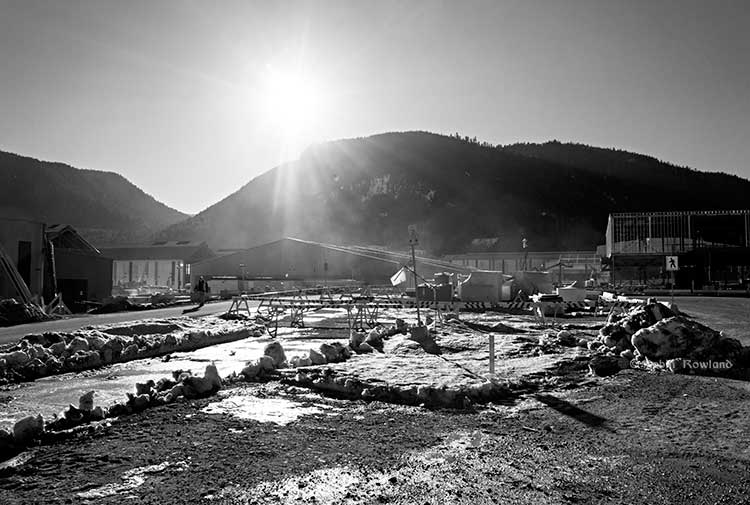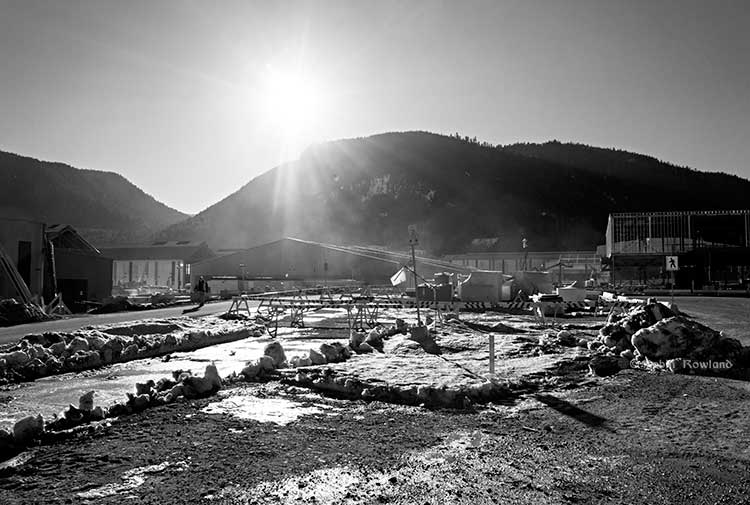 The sun sets over the Rio Tinto Alcan Kitimat Modernization Project construction site March 4, 2014. (Robin Rowland)
Updated (below) with the arrival of the Delta Spirit Lodge.
On March 4, 2014,  Rio Tinto Alcan organized the first media tour of the $3.3 billion  construction project since the announcement in December 2011 that the project had received the go ahead from the RTA board.   The project upgrades the aging aluminum smelter, built in the early 1950s, using modern proprietary technology the company says will  increase production by 48 per cent, while reducing most emissions by about 50 per cent.
I converted images taken during the tour to black and white for this blog.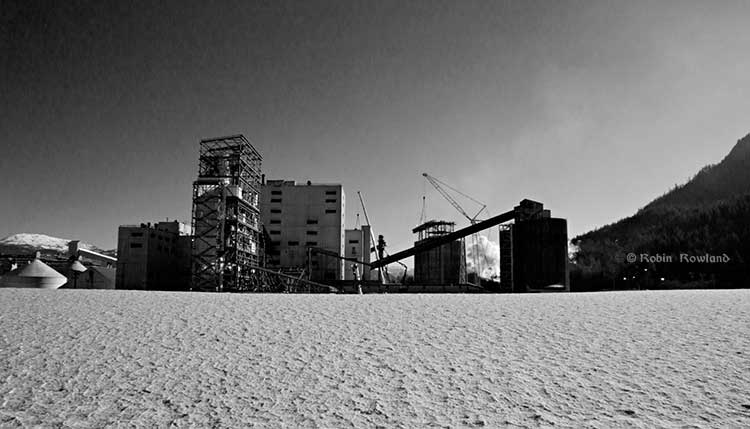 Cranes operate in the area that RTA calls "Carbon South" where there will be the new modularized Paste Plant. Eventually, the Paste Plant will produce green anode blocks part of the electrical process that produces aluminum. (Robin Rowland)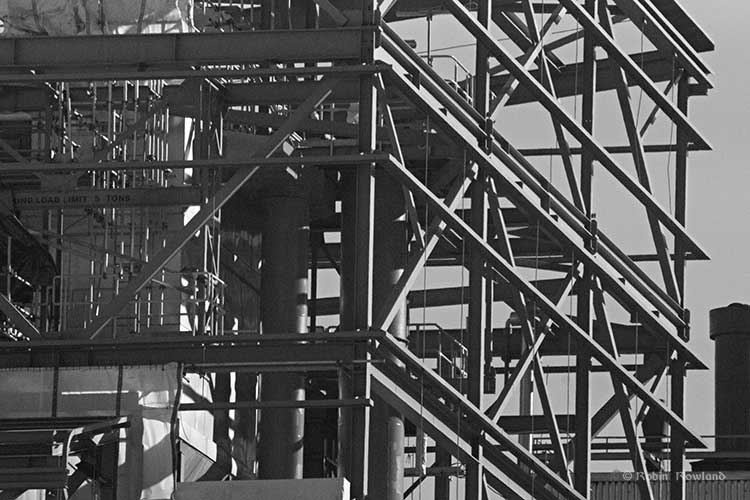 A tower under construction at RTA KMP Carbon South (Robin Rowland)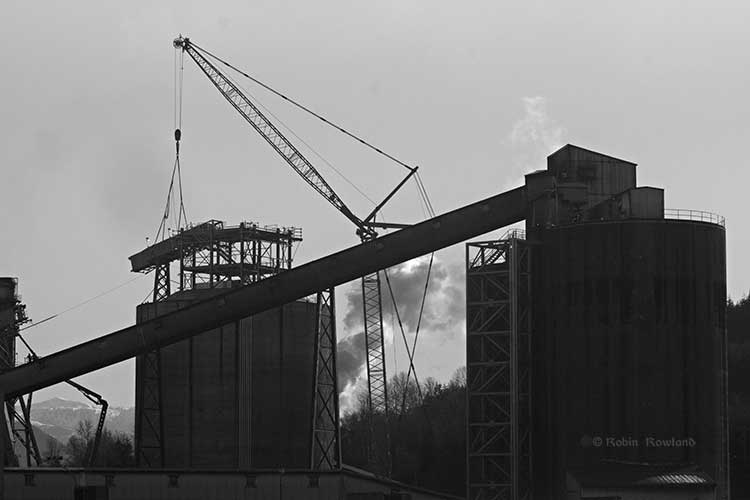 Construction cranes at work at RTA KMP Carbon South (Robin Rowland)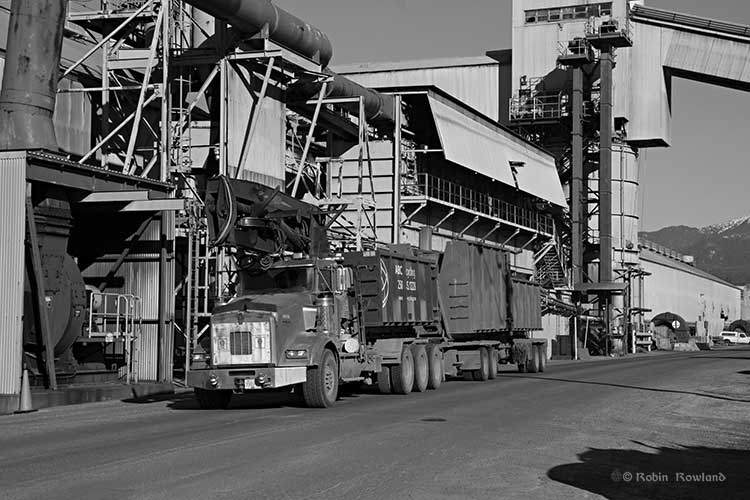 A recycling truck passes the 1950s vintage Potline One at the Rio Tinto Alcan smelter. (Robin Rowland photo)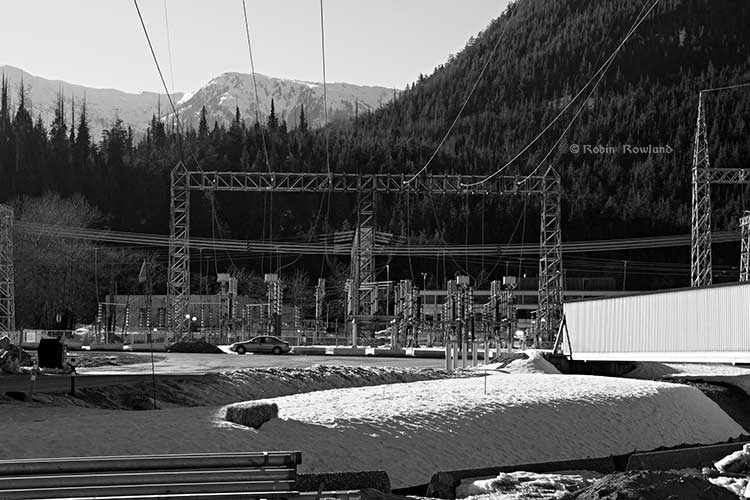 Part of the power grid at the RTA KMP high voltage substation area. (Robin Rowland)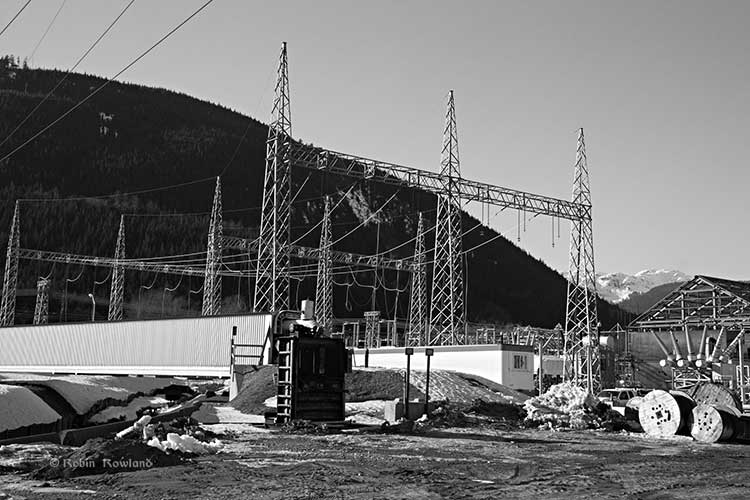 Part of the power grid at the RTA KMP high voltage substation area. (Robin Rowland)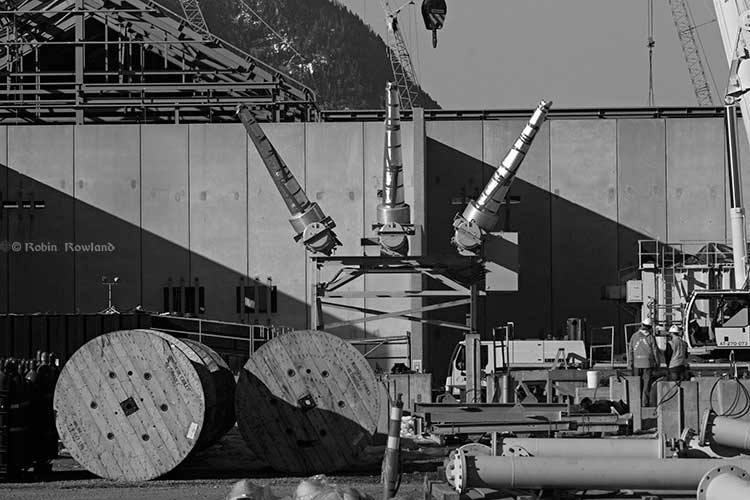 High voltage circuit breakers at the RTA KMP construction site. They are electrical switches capable of turning on power and turning off power to the smelter's rectifier units which convert alternating current into direct current, part of the aluminum smelting process. (Robin Rowland)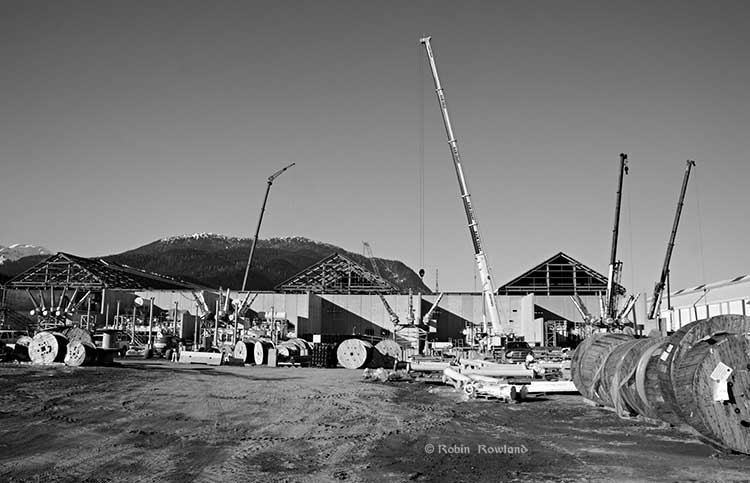 The high voltage circuit breakers are seen at the RTA KMP construction site. The new potlines are under construction behind the circuit breakers and cable drums. (Robin Rowland)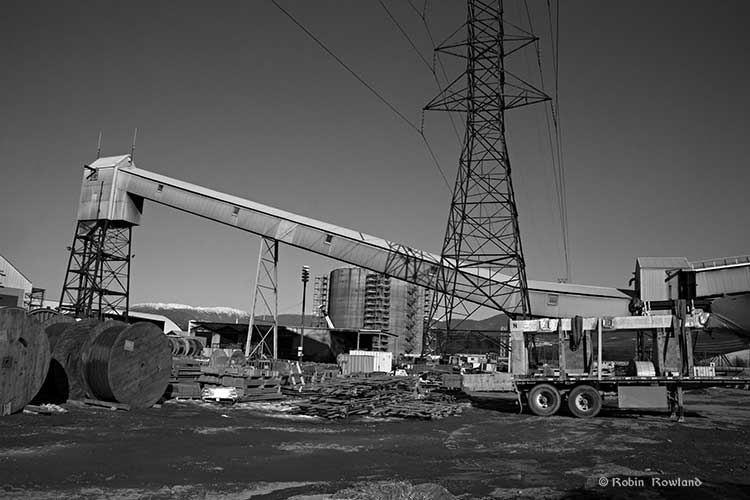 An old conveyer system and an electrical transmission tower at the RTA KMP construction site. (Robin Rowland)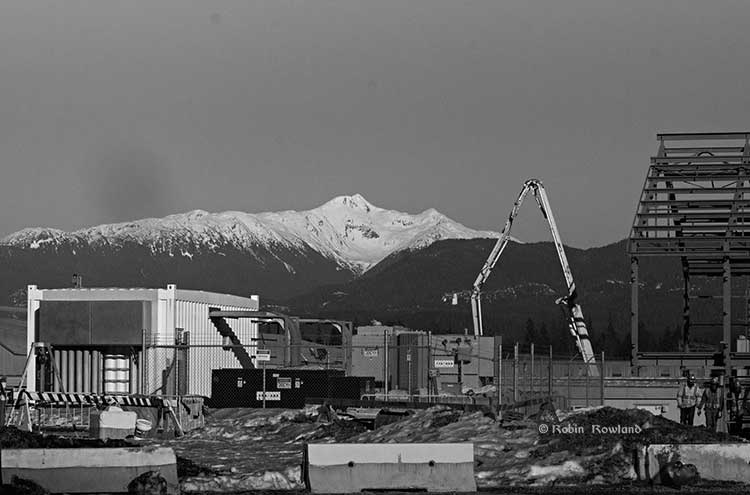 Kitimat's iconic Mt. Elizabeth is seen in the background of the construction site. (Robin Rowland)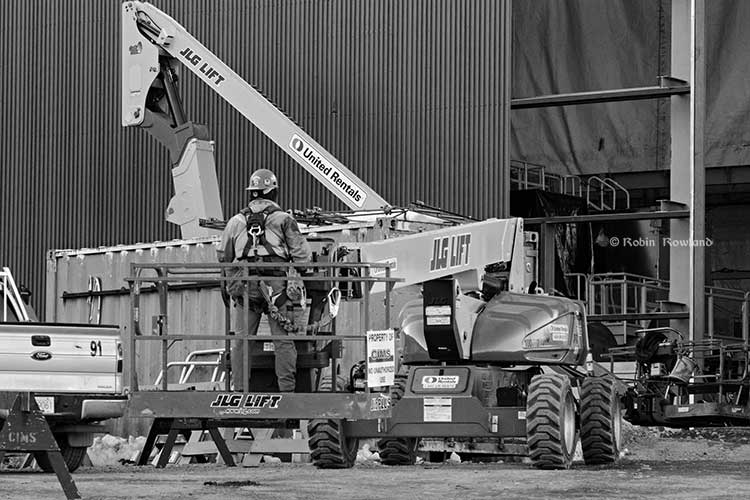 A platform lift outside the Anode Baking Furnace site. (Robin Rowland)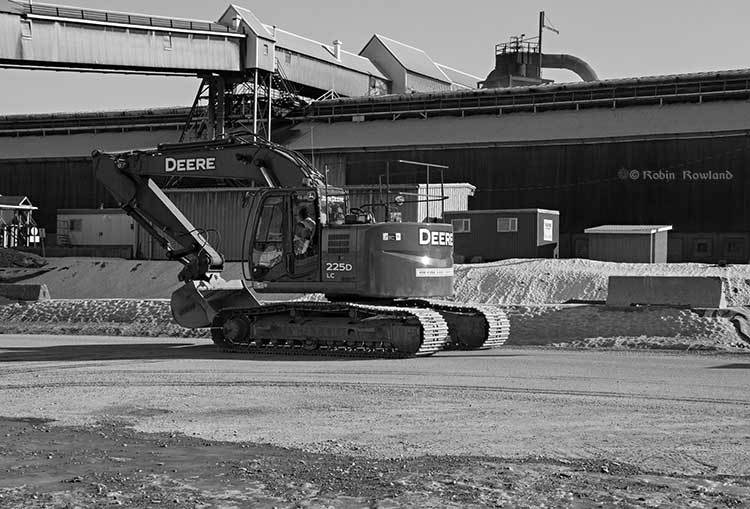 A heavy duty front end loader at the construction site. (Robin Rowland)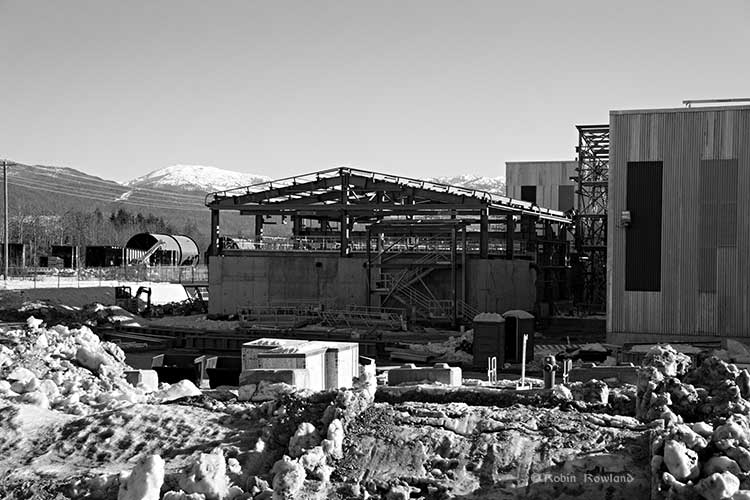 Construction at the KMP site. (Robin Rowland)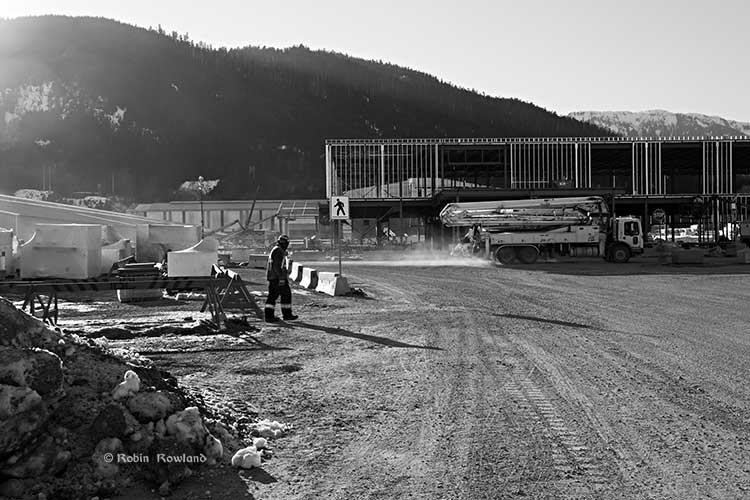 Construction goes on at the Casthouse C area, with the future cafeteria and change house in the background. (Robin Rowland)
Update March 11, 2014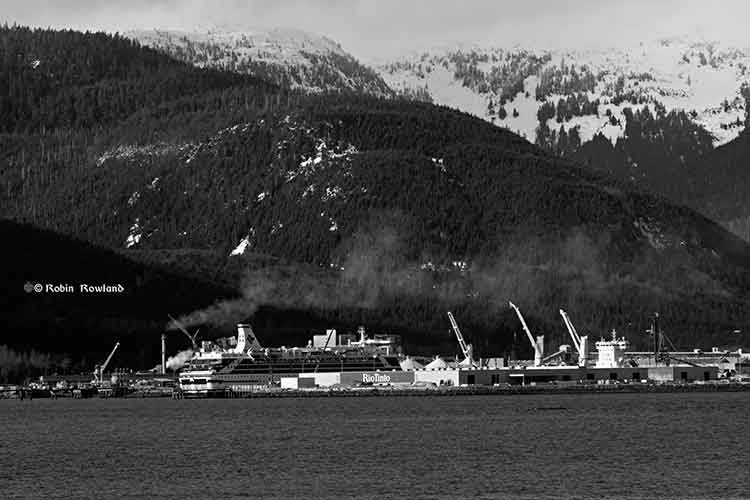 On Monday, March 10, the Estonian ferry Silja Festival, renamed the Delta Spirit Lodge by Rio Tinto Alcan arrived in Kitimat to act as a bunkhouse/workcamp for about 600 workers who will be completing the Kitimat Modernization Project (Robin Rowland)