Posts Tagged "Toronto"
In the last blog, I mentioned that a friend and I went to have a relaxing day at Humber Bay West park in the west end of Toronto.
The most interesting moments were late in the afternoon. Sitting quietly at a picnic table, I noticed a groundhog stick a nose out of the long grass. Kept very quiet, except of course, of the click of the camera mirror. Turns out there was a family of three groundhogs nibbling away at the grass.
After about half an hour, one groundhog was just about a metre from the table, munching on a leaf.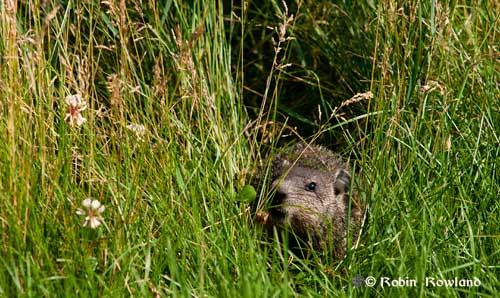 A groundhog sticks a nose out from a grassy trail .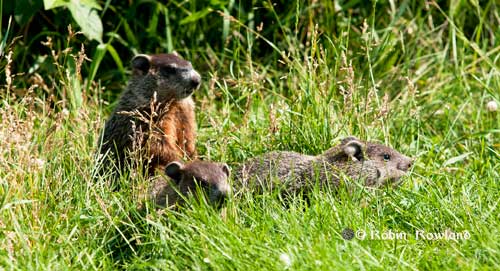 The family of groundhogs enjoys the lush, delicious, summer grass.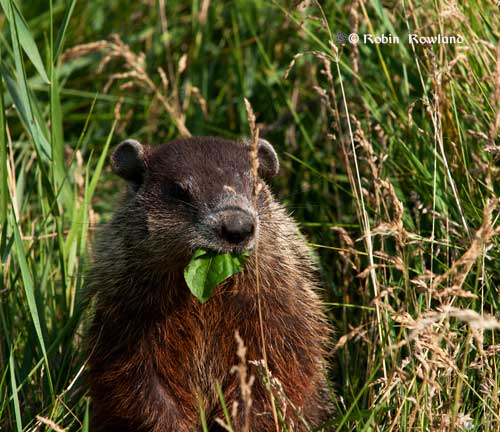 A groundhog munches on a juicy leaf.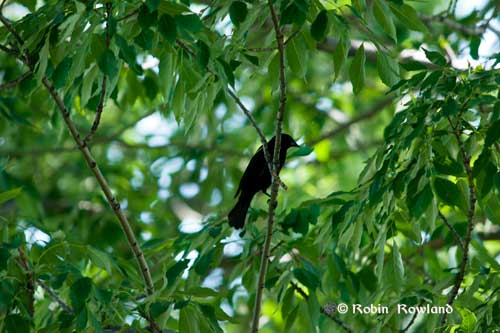 A red-winged blackbird in a tree at Humber Bay Park


A red-winged black bird in the clover.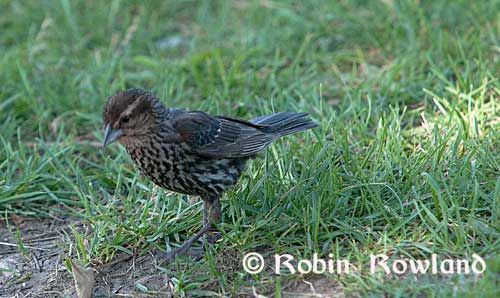 Another bird in the grass at Humber Bay Park.(Not sure which bird, let me know in the comments)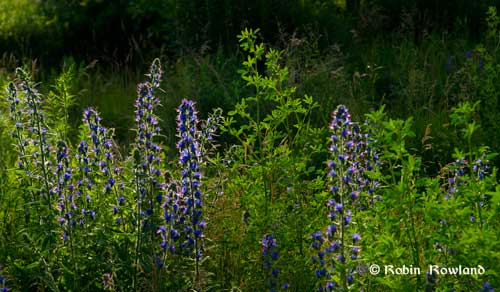 The setting sun shines through the wild flowers at Humber Bay West Park.
Slideshow from the News Photographers Association of Canada conference 2010
The News Photographers Association of Canada held its annual convention and awards gala in Toronto April 23 to April 25, 2010. I had fun at the convention by pushing my "carry with me everywhere" point and shoot, a Pansonic FZ28, to its limit (the same as I did at last year's convention.)
Settings ISO 1600, shutter priority 30 to 50 seconds, EV +1.5.
A couple of problems: The convention room was dark and so in many cases, the image was too noisy. Those I converted to black and white. The gala at the Thompson Landry Gallery in Toronto's Distillery District had very interesting lighting, but the images appear slightly washed out in the conversion from PhotoPro Raw and Tiff to jpgs
Last year's gallery is posted on Facebook here.
One of the photographs from my "Winds of Asclepias" project, the "Tallest Tower" can be seen at the Image Works "Hang with the Best Show" in Toronto during February, with the opening reception on Thurs. Feb. 4, 2010 at 5 pm.
Details on Akimbo
What is "The Winds of Asclepias?" It is my my science fiction/fantasy natural world, fine art project (yes that is quite a mouthful) of extreme macro photography of milkweed seed cones and milkweed seeds. Shot entirely in my front garden from October to December 2009, the project creates an alien world just using lens and light and with the just a couple of exceptions no special adjustments in PhotoShop.
Here is a thumbnail of the Tallest Tower (which, of course, will be available for sale at the gallery).