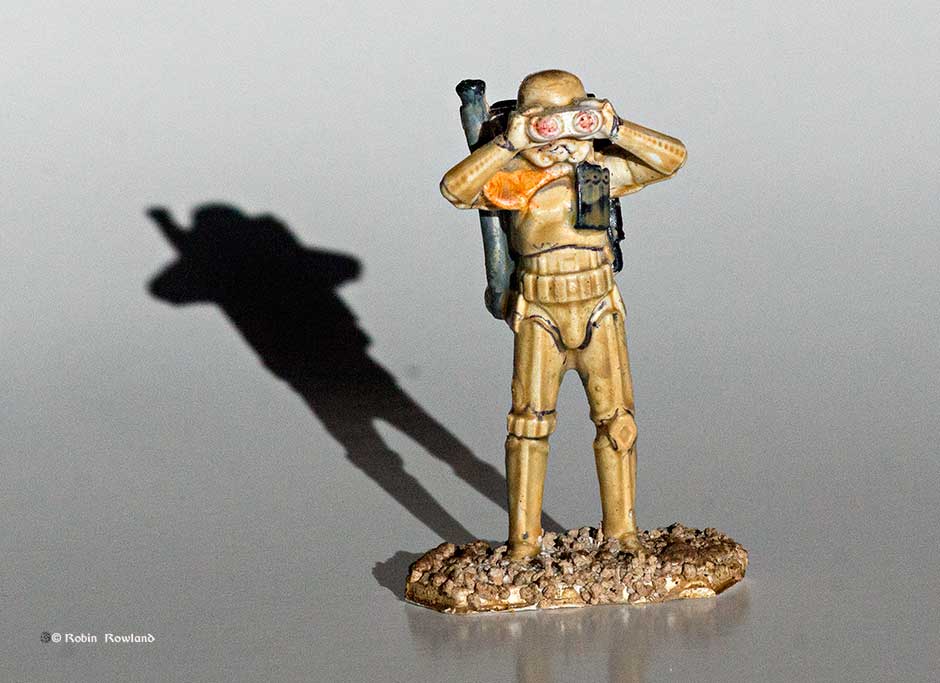 When I decided that I needed a non-work related creative outlet (I am a professional photographer and writer) I wasn't sure what I wanted to do. Then I saw a display of Hasbro Star Wars Command figures in a local drugstore. I immediately recognized that 1)the figures are cheap– something that is important when you are retired 2)the figures are 54mm or 1/32 scale a standard for military miniatures and 3)the plastic figures can be easily customized (which is part of my long term plans)
So this is my first crack at a Star Wars Command miniature. The detailing is a little ragged in some parts but overall it works– at least in the long shots, if not the closeups. Learning from experience the next figures will have better detailing.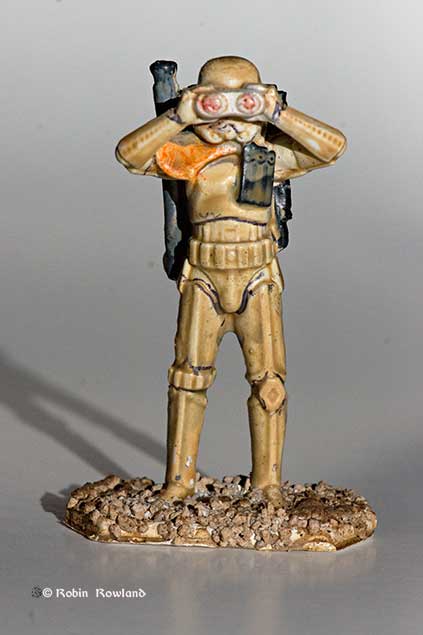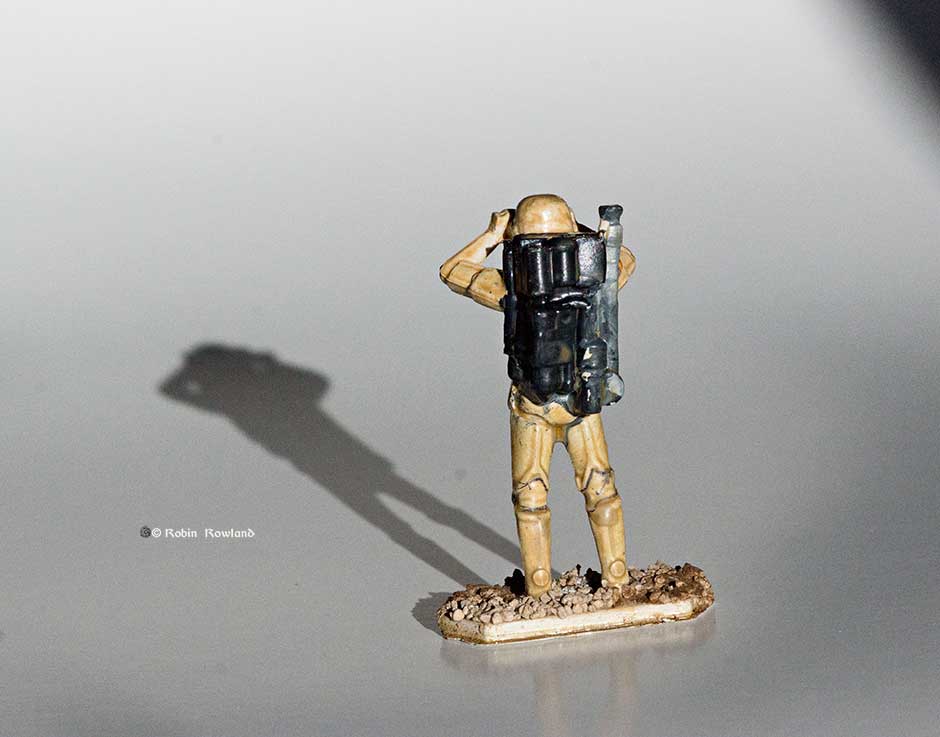 I am using the standard military miniature painting and dipping techniques that I found online. Once I get a little better at it, I will add "how I did it" information to my posts.
Photography I am using my Sony Alpha 77 camera with the Sony 100mm macro lens. Figure placed on a sheet of white poster board and shot using sunlight coming through a window.