First this is completely non-canon (so far) and non legends. I fell in love with Star Wars the moment in 1976 I saw the original trailer "the story of a boy, a girl and a universe… a billion years in the making and it's coming to your galaxy this summer," months before the movie was released. Of all the scenes in all the Star Wars movies in all the galaxies, my favourite scene is still Luke Skywalker walking out to watch that double sunset on Tattoine. So this is just a bit of fun with a series I love.
When I began to transfer my love of Star Wars into model making (as you will see on the right hand menu) I began to wonder for the first time (about the same time that Star Wars Rogue One came out last December) why after so many years, the Storm Troopers are still in white body armor?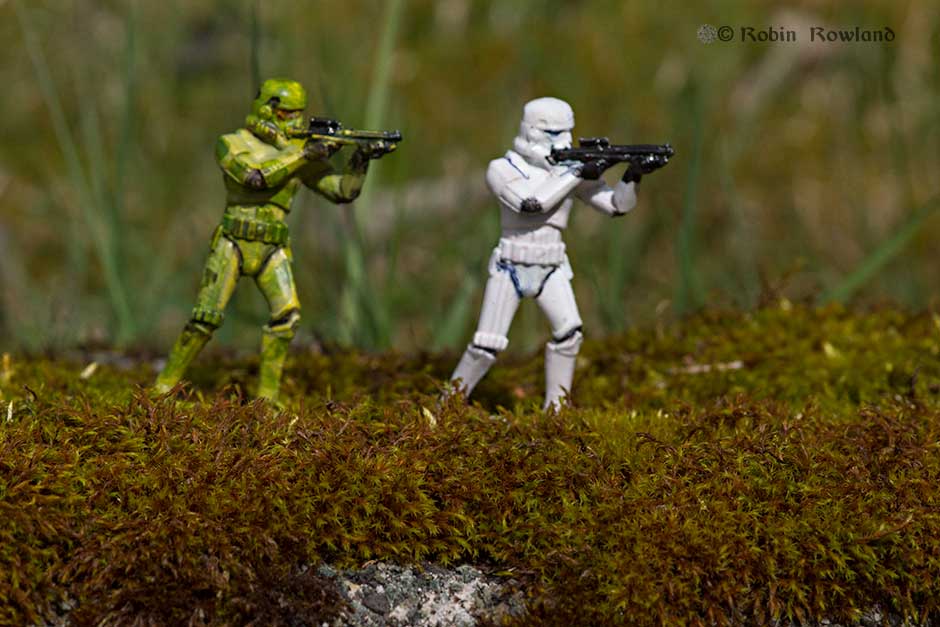 Now I've worked in movies and television for 40 years (most of that time in TV news). Always the most important thing is "the look" which is part of the production ethic and creates an atmosphere for both the actors and  the audience. John Mollo, who passed away just a couple of weeks, created the original costumes and most of the look of what came to be called "A New Hope."  based on concepts by John McQuarrie .
Mollo won an Oscar for his work on A New Hope, and the white armored Storm Troopers became iconic, along with Darth Vader, CP30 and R2D2. So I am sure Lucasfilm and now Disney stick with what works. Later movies have enhanced "the look" but haven't changed it. But maybe it's time to question if that white look is still working?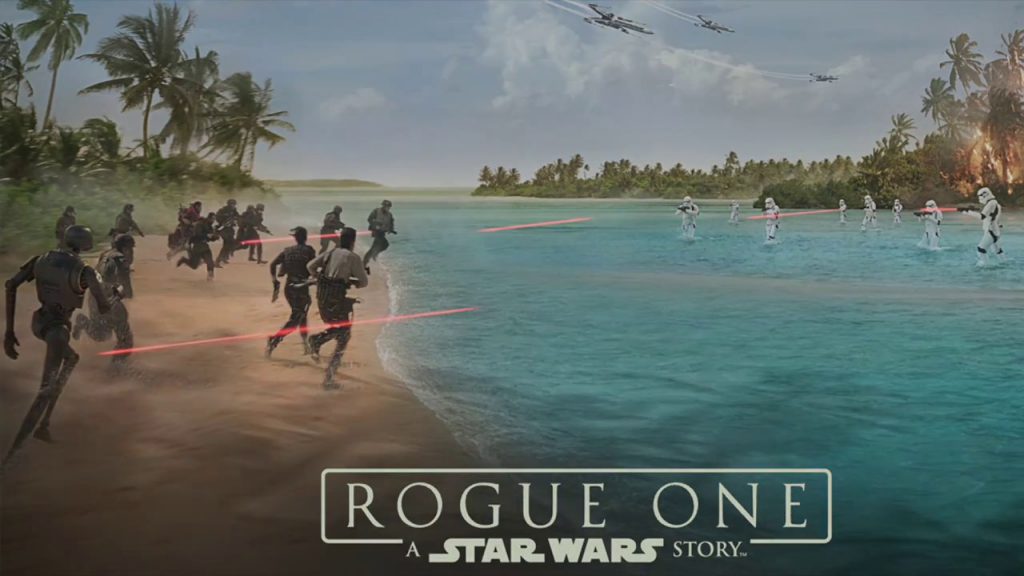 Now if we take it from the point of view of the Empire and later the First Order, we have to ask whether the upper echelons of the Empire or First Order actually have any respect for the Storm Trooper grunts?  (Even if they are the movie "bad guys.")  Both Galactic Powers have spent billions of credits over the decades on  new  but vulnerable Death Stars ( a clear waste of taxpayers' money),  then bigger and bigger and even bigger Star Destroyers.  There are new and advanced Tie Fighters and other space craft. But the poor Storm Troopers, what about them?  They haven't had an equipment upgrade in 40 years.  (The equivalent  would be using Vietnam era or perhaps even Second World War  technology  in today's  fighting)  So, imagine, James Earl Jones in his Darth Vader voice echoing Donald Rumsfeld's infamous "You go to war with the Army you have – not the Army you might wish you have." After all whether they're clones or draftees, the Storm Troopers are no more than Imperial/First Order blaster fodder.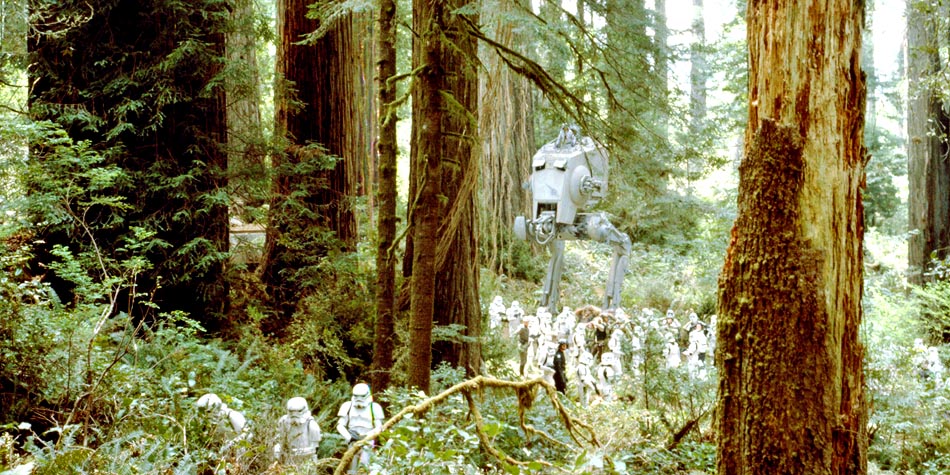 Why even have body armor when a rebel fighter in grubby clothes can take a Storm Trooper out with a blaster or if he/she is a Jedi in some robes can take you down with a lightsabre? What good is body armor if  the blind master  Chirrut Îmwe, can take out an entire Storm Trooper platoon?
Just having the  Imperial/First Order soldiers in cloth uniform could be just as effective (and much more easy on the mobile credit dispensers of the war-burdened galactic taxpayers).
Any scene in any Star Wars movie, the white clad Storm Troopers stand out in any environment. Even if rebels or other enemies have super tech sensors in that galaxy far, far away, most of the battles are line of sight, which means the Storm Troopers are easy targets even for the most inexperienced rebel fighter.
So I let imagination run and here is the result, if you are drafted or recruited as a Storm Trooper, wouldn't you want some camo?
RELATED
Star Wars in camo II. A forward observation post on the front line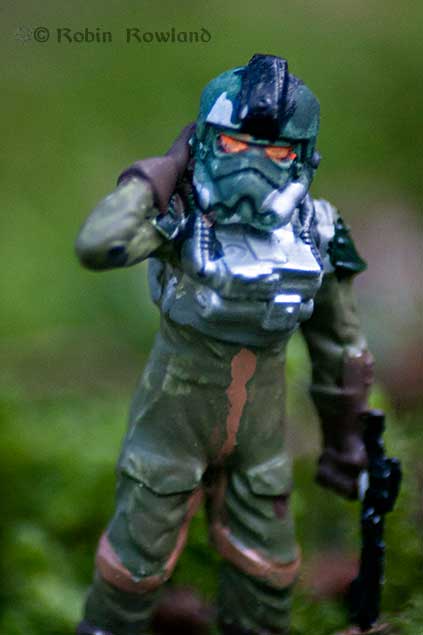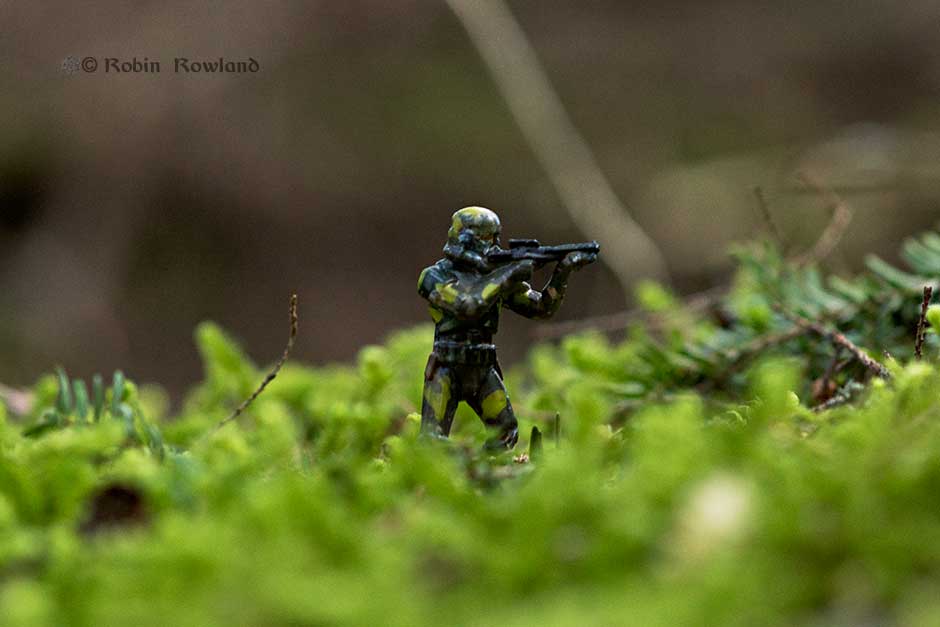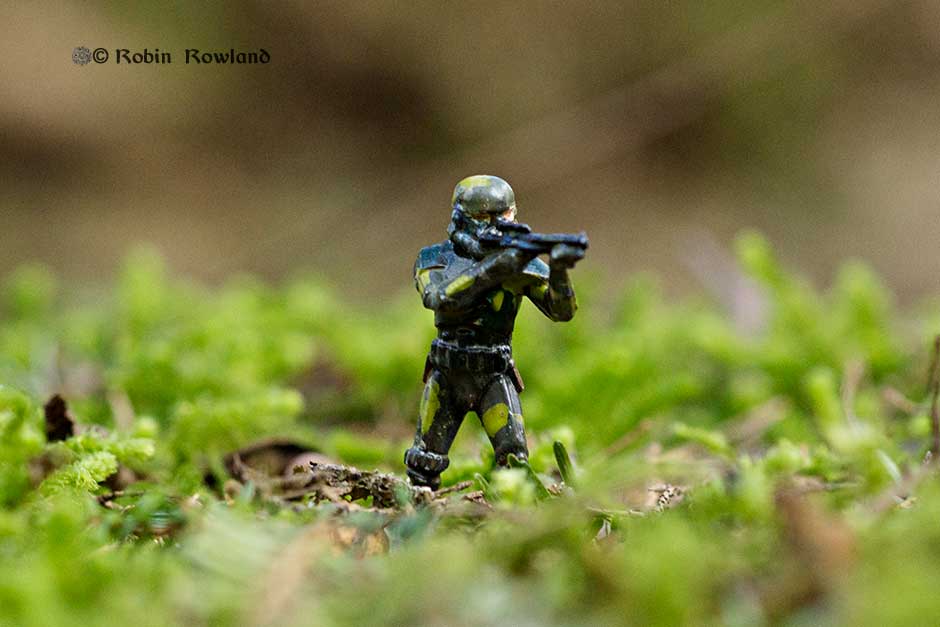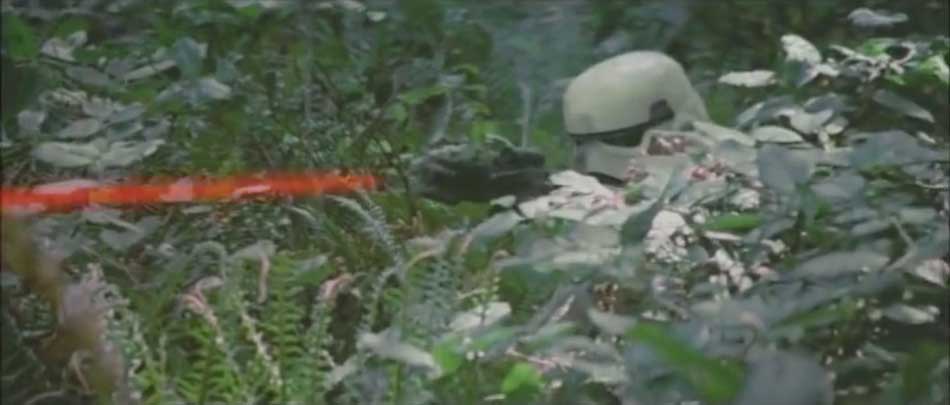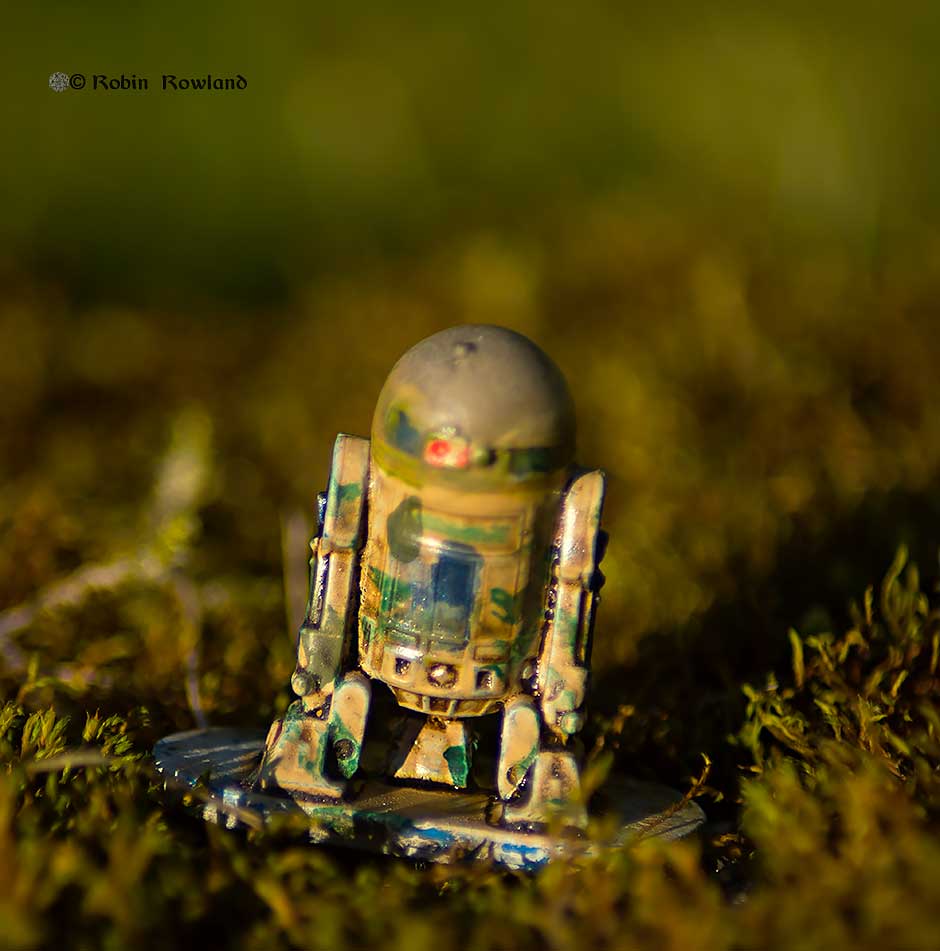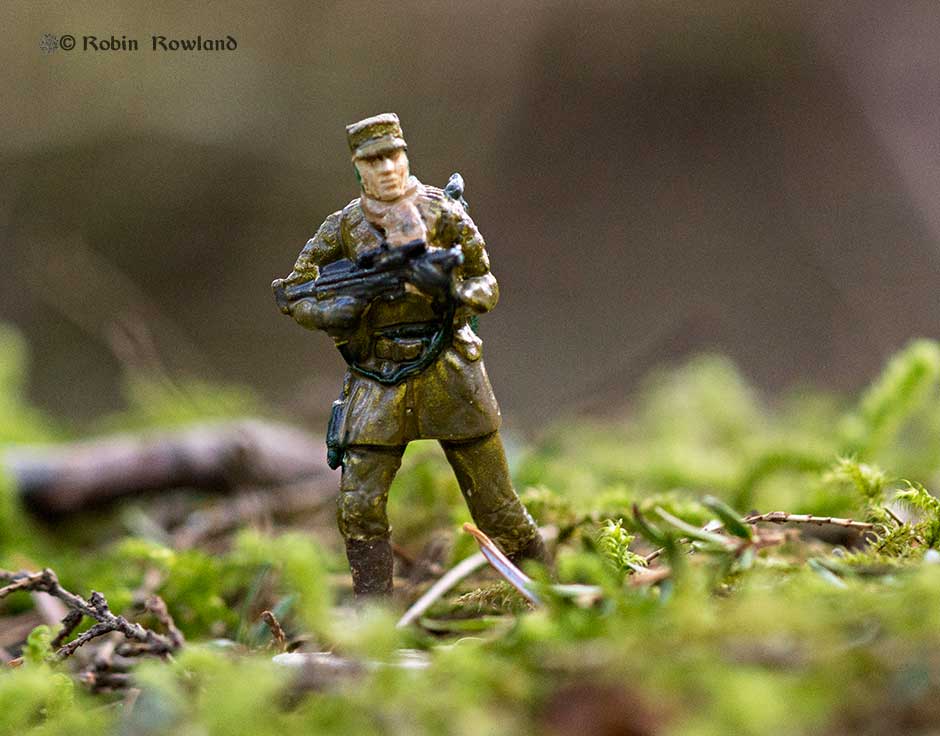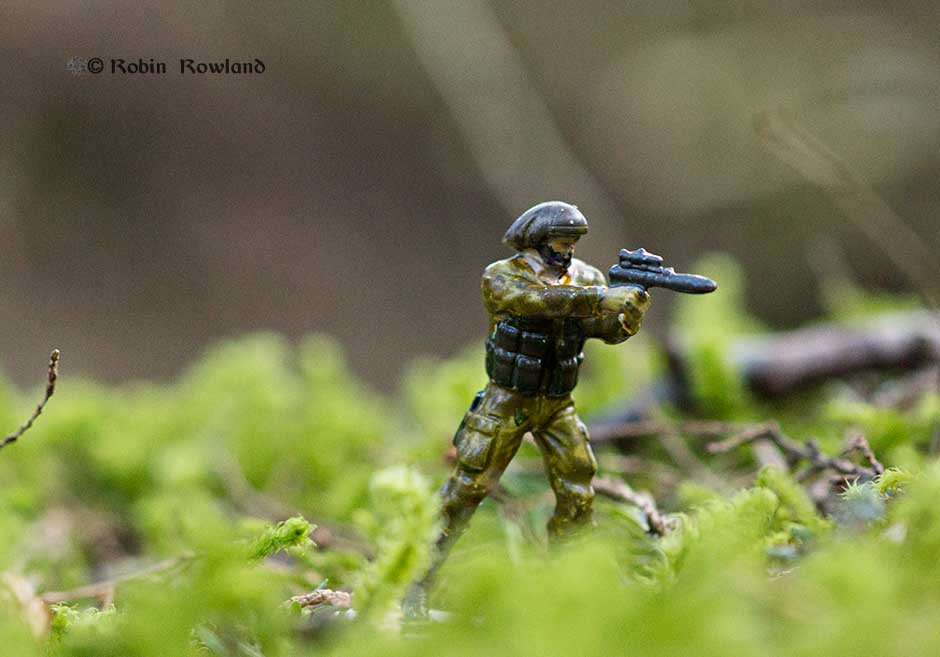 The rebel fighters are part of a related project,  a forward observation post diorama which you will find in Star Wars in camo II.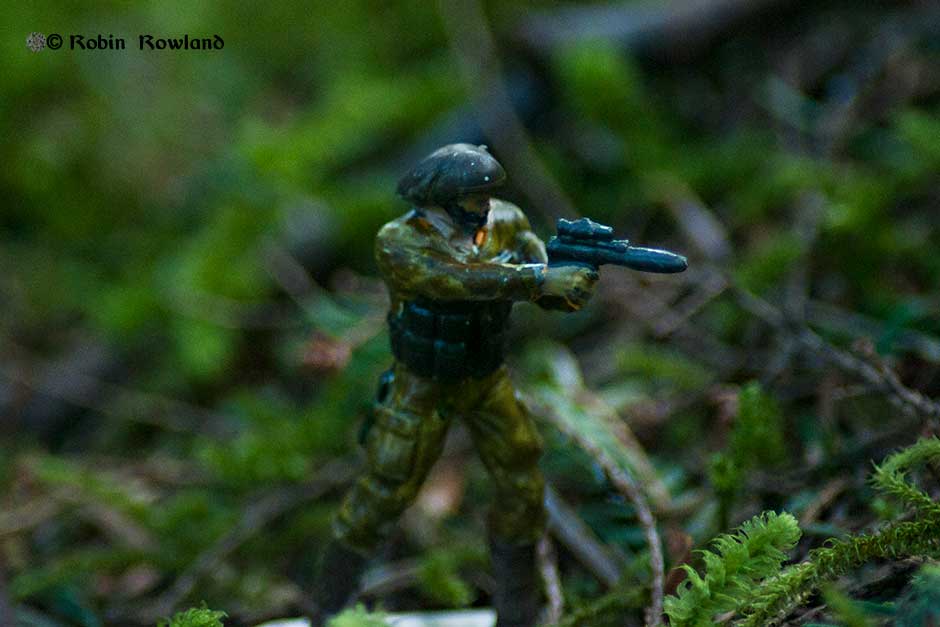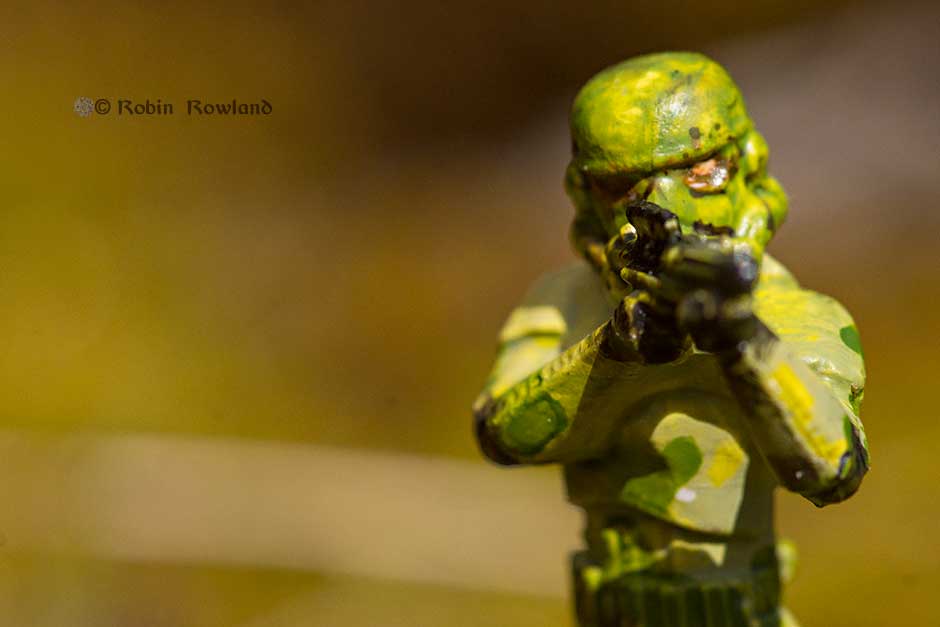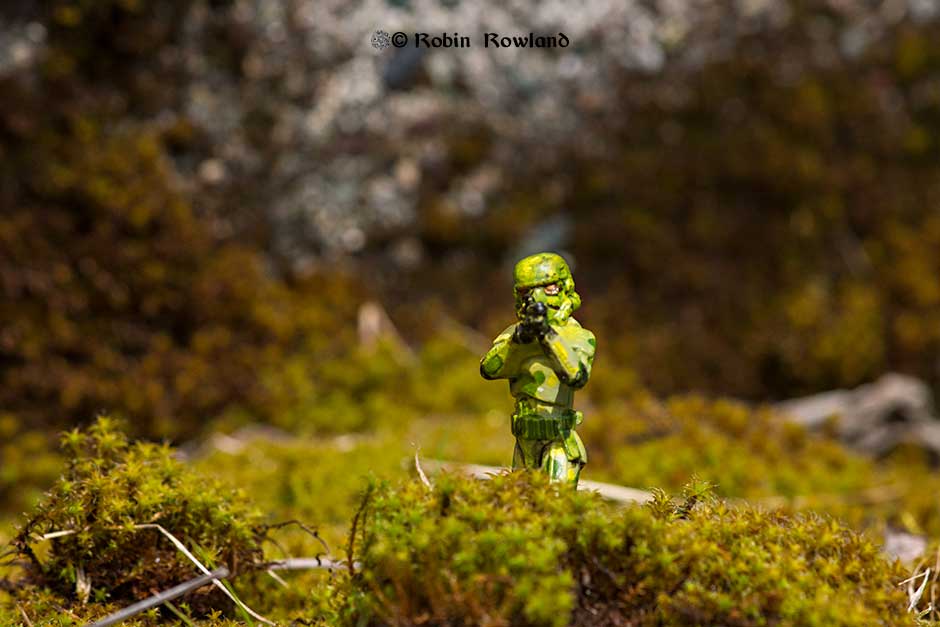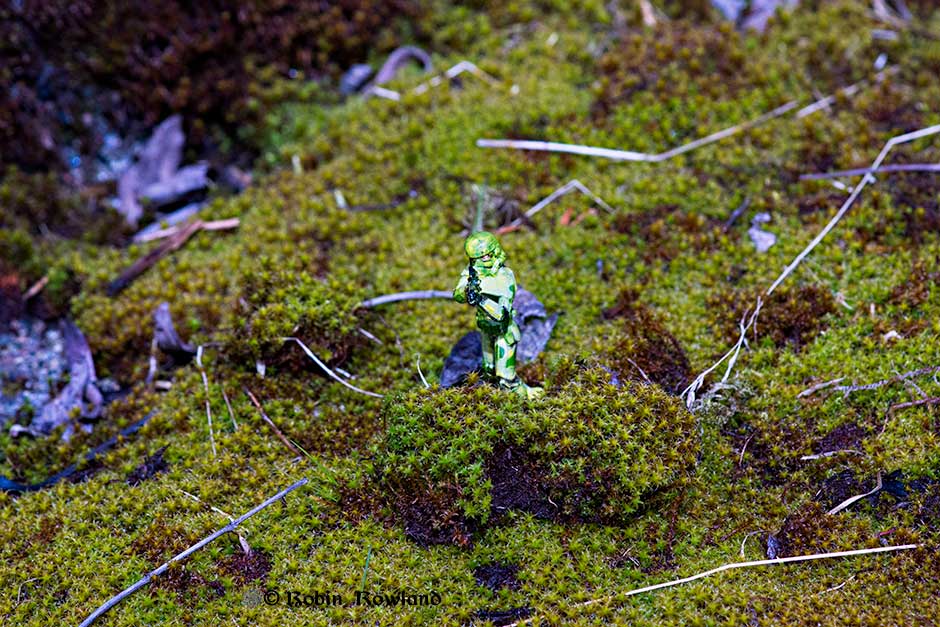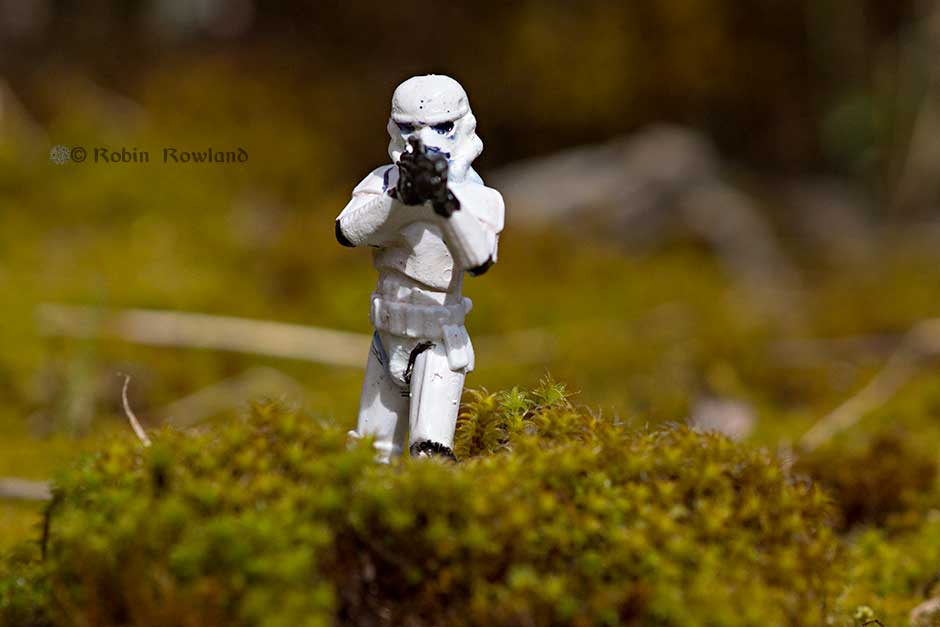 In the Navy
Another idea I had and am working on in a future project that if there is a Storm Trooper ground army, there might also be a Storm Trooper Navy.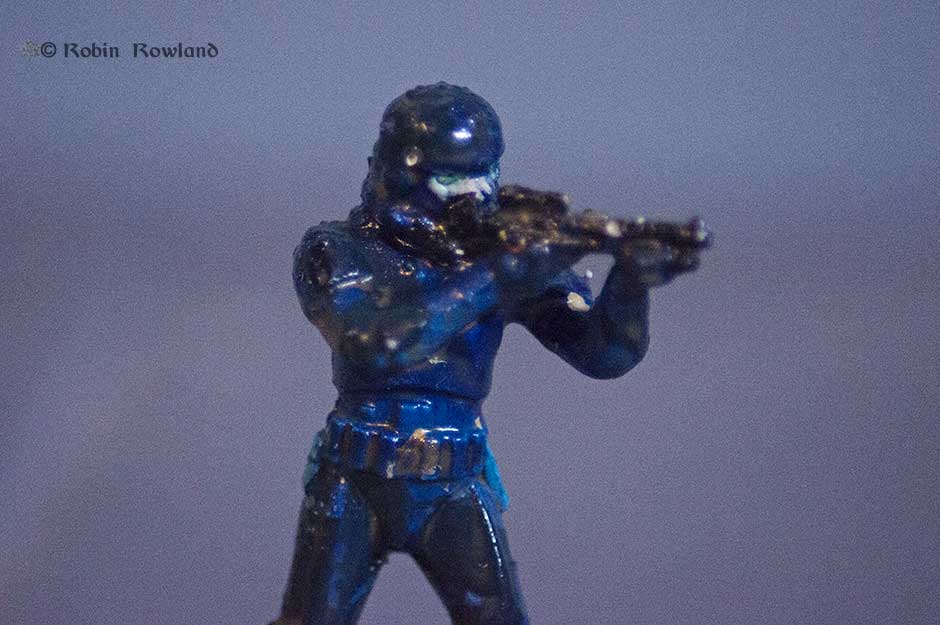 Disney is branching out from the original Star Wars story line with the announcement that director Rian Johnson will create a new trilogy somewhere in that big galaxy far, far away, that is a separate story line from the Skywalker family epic. As Ben Child wrote in the Guardian "it also suggests that Johnson is the man to take Star Wars into the kind of dangerous new territory that might be required if these movies are to last another 40 years… Star Wars directors cannot make movies about Death Stars, fallen Jedi and Skywalker scions for ever; they must eventually begin to truly expand the universe. New worlds, races, supernatural phenomena and coteries of evil are needed if we are to be remotely interested in a galaxy far, far away in the year 2050. "
For the various shots I used a Sony Alpha 700 with a Tamron 70-300 in macro mode and a Sony Alpha  77 with a  100mm lens in macro mode and a Sony Alpha 6000 with a Sony 18-55 E Mount.