After too many weeks of cold, wet northern British Columbia west coast weather I was looking at modelling shelf and had the idea that if Luke Skywalker was living on an island in the middle of the ocean on the Jedi planet Arch-to, he had to deal with the same oceanic winter weather as does Skellig Michael in Ireland in the Atlantic Ocean. ( where two Star Wars movies were shot and where September weather actually delayed shooting The Last Jedi). So here is the Hasbro Star Wars Luke dealing with the Arch-to equivalent of December rain, cold and wind.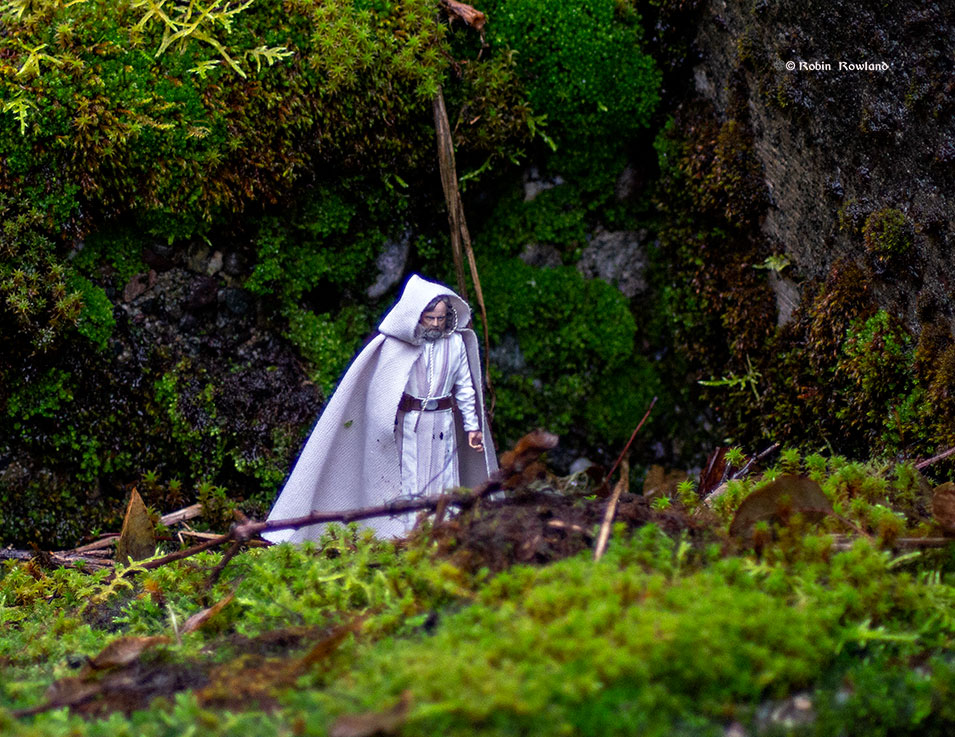 The Hasbro Skywalker figure actually works quite well in close up.
Shot with Sony Alpha 55 and a Tamron 70-300 macro lens.