Archive For The "National Historic Site" Category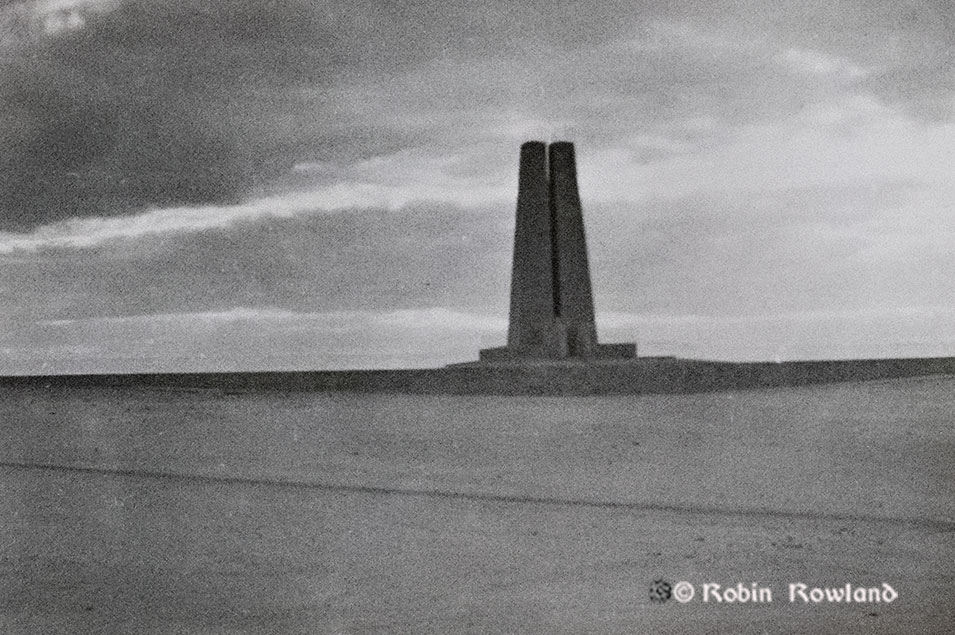 A week or so ago, I was going through box and box of old photos in the collection of my late mother, Catherine Rowland (nee Hill).  Almost all of the images are people photos, my mother, her brother, parents and friends from 1914, when she was born, until the Second World.
I was surprised to find among all those photos two small shots of the Canadian War Memorial at Vimy Ridge in France.
It commemorates the battle where the Canadian Corps assaulted German lines at Vimy Ridge during the offensive of the Battles of Arras in 1917.
The memorial was planned in the early 1920s to mark the Canadian contribution in the horrors of the First World War. It was built on a foundation 11,000 tonnes of steel reinforced concrete with 6,000 tonnes of Seget limestone brought from Crotia to create the twin pylons.
Now here is the mystery, as far as I know my mother had no known connection to Canada until our family moved to Canada in 1951.  It is likely that either my mother, or her brother, John Hill, took the photos on a trip to France, perhaps soon after the memorial's completion in late 1935 and before the official opening by King Edward VIII, French President Albert Lebrun and Prince Arthur of Connaught on July 26, 1936 (which also would have been my mother's 22nd birthday).
The original photos were small, probably direct prints from the (lost?) original negatives, about two inches on the longest side.   The original prints were enlarged, enhanced and restored in PhotoShop.  Restoration copyright 2023 by Robin Rowland.
The cloudy day creates an interesting atmopshere to the shots of the twin pylons.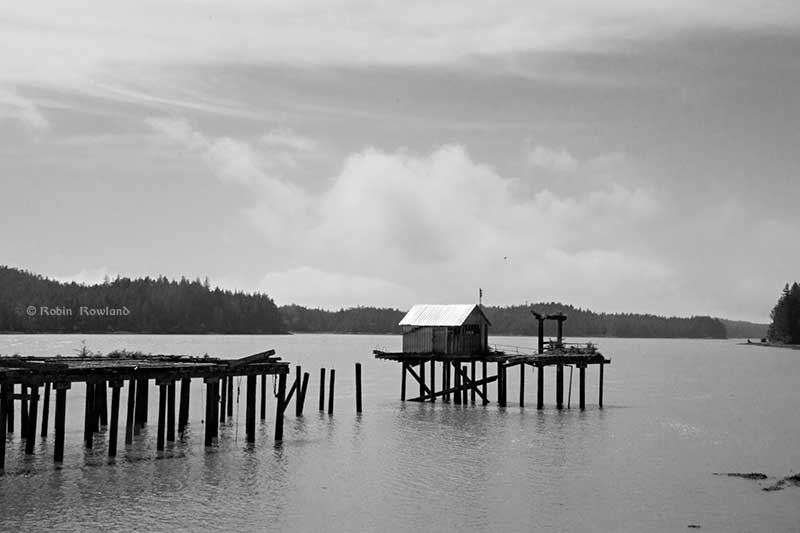 I was in Prince Rupert and Port Edward, BC on Friday, May 29.  I was able to pay a brief visit to the North Pacific Cannery National Historic Site.  I had always wanted to see the site, but in the past my visits to Prince Rupert were either in the winter, when the site is closed, or I was too busy filing to clients to have the time.
So here are some of the photos I took, converted to black and white, appropriate since the North Pacific Cannery was the longest running cannery on the west coast, operating from 1889 to 1981. It was named a National Historic Site in 1987.
The west end of the cannery site. The two small buildings are replicas of the houses that were occupied by workers from local First Nations.  The large building to the left is the machine shop and First Nations net loft (Robin Rowland)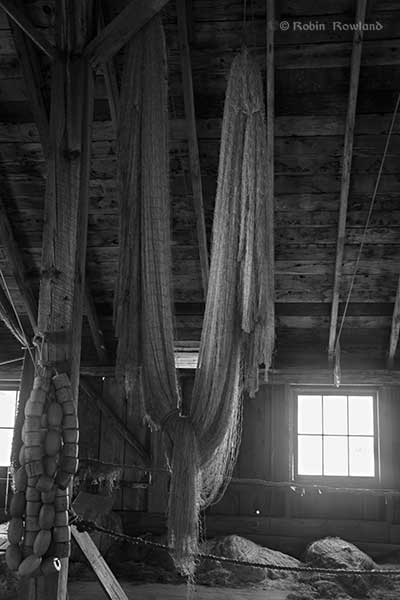 A fishing net hangs from the rafters in the First Nations Net Loft.  The building was built in Port Essington and moved to the cannery site in 1937.  The loft was where First Nations fishers stored, repaired and hung their nets.  (Robin Rowland)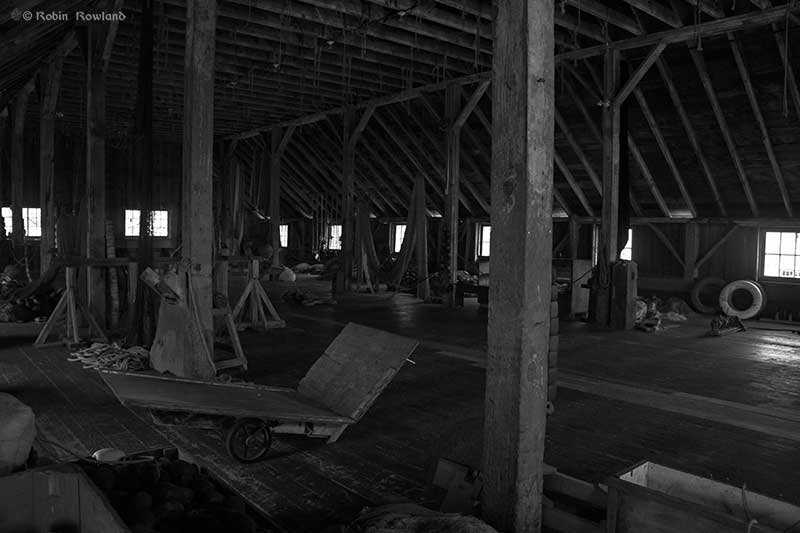 Another view of the loft. (Robin Rowland)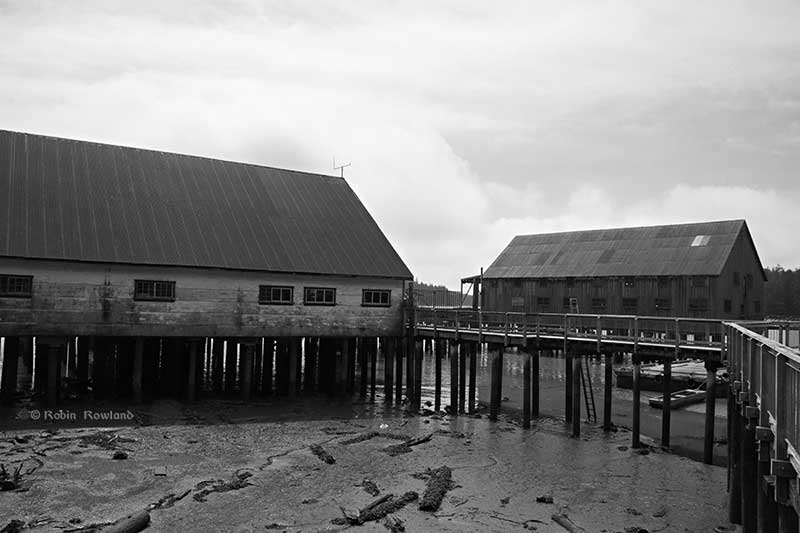 The main part of the cannery at low tide. (Robin Rowland)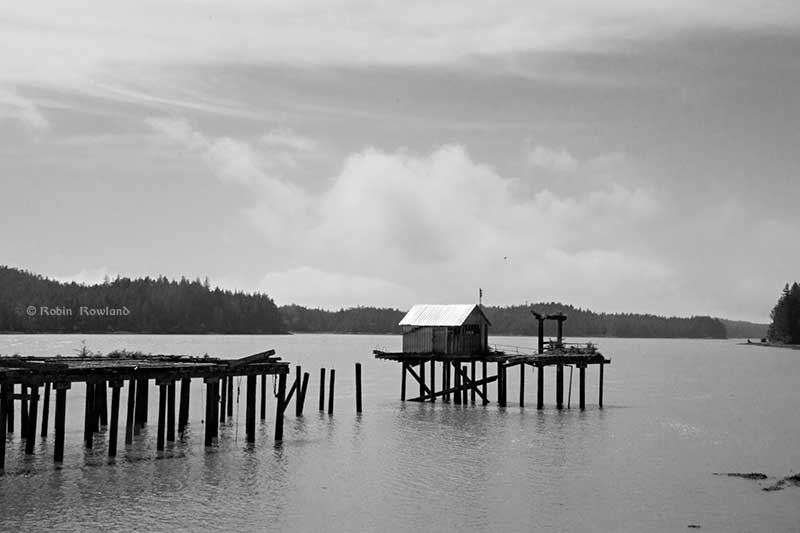 The cannery's old fuel dock was separate from the rest of the facility for safety reasons.  (Robin Rowland)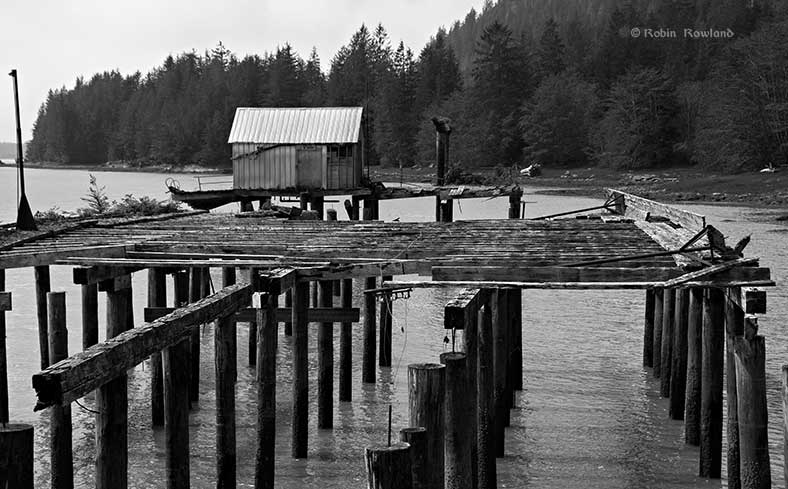 Another view of the old fuel dock. (Robin Rowland)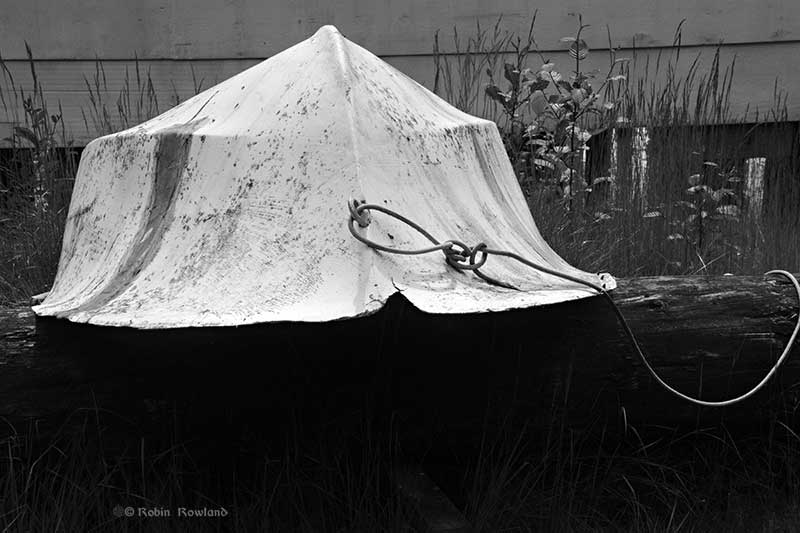 An old rowboat on the cannery grounds. (Robin Rowland)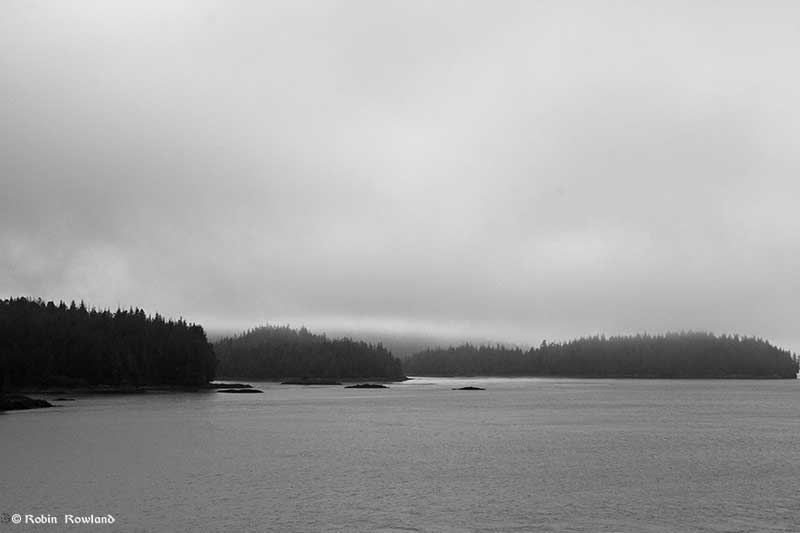 The west end of Smith Island, Port Edward, BC, captured driving back from the cannery site just as the fog rolled in.  (Robin Rowland)