Archive For The "pipeline" Category
The North Matters group held a forum, LNG Myths, Facts & Benefits in Kitimat, BC, on May 2, 2018.
Here are the portraits of the speakers.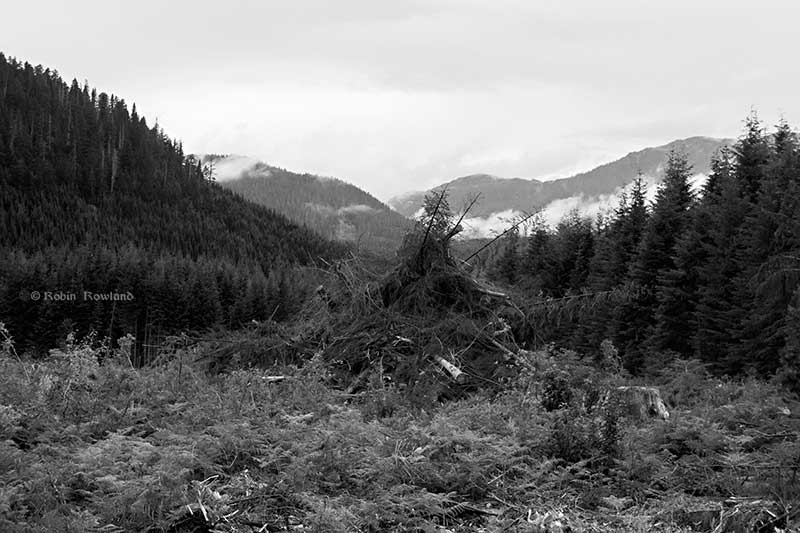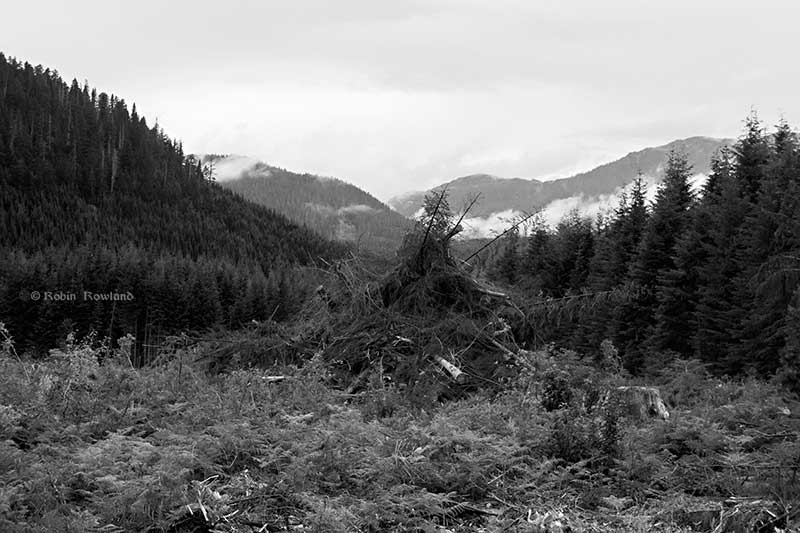 A pile of log slash stands on the route of the Pacific Trail Pipeline, the first route to Kitimat, BC, to see preliminary construction. The 480 kilometre natural gas pipeline will deliver gas from Summit Lake, B.C. to the proposed Kitimat LNG facility site at Bish Cove on Douglas Channel south of Kitimat. (Robin Rowland)
The Pacific Trail Pipeline and its route was originally approved by British Columbia in 2006, as part of an earlier project to import, rather than export, natural gas.
The proposed Enbridge Northern Gateway Pipeline will follow a similar route to the Pacific Trail Pipeline, but as opponents of the Gateway project pointed out during the Joint Review Panel hearings, PTP has the original and optimum route through the rugged mountain territory. The clearing of the right of a way has led to false rumours that the work is for Northern Gateway.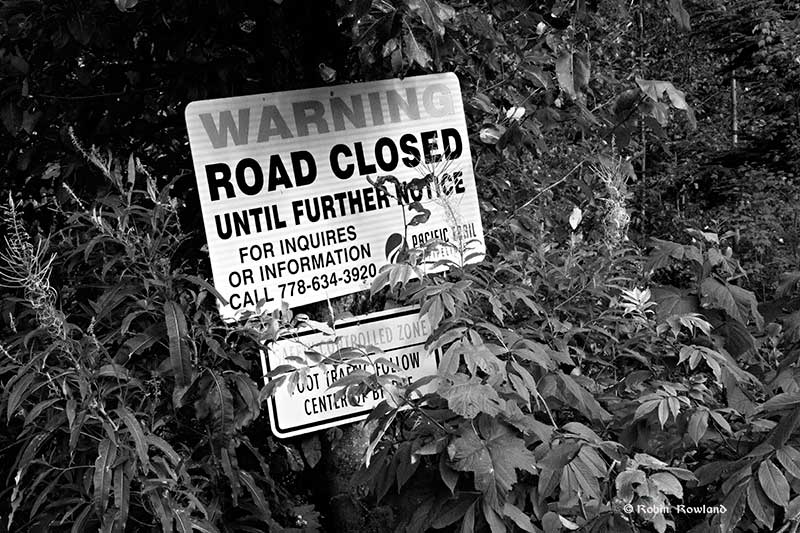 A Pacific Trail Pipeline sign is seen on the Houlte Forest Service Road near a washout on Houlte Creek, where the pipeline cross the mountains.(Robin Rowland)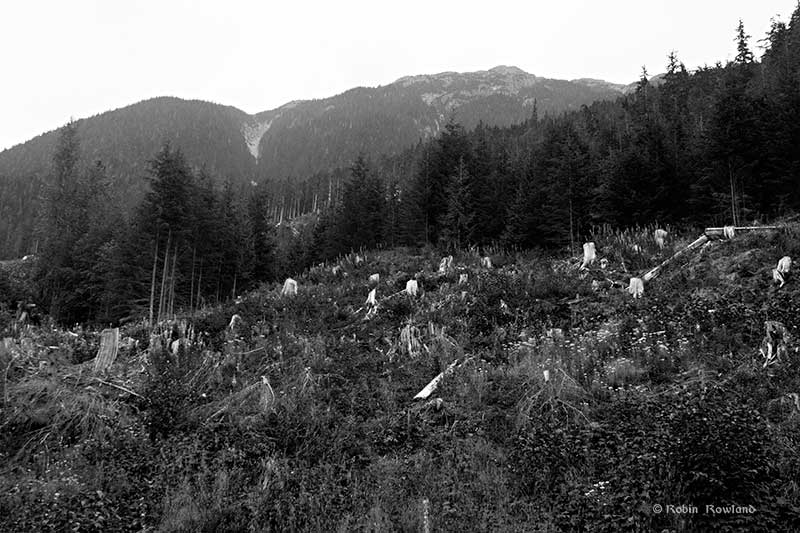 The pipeline route near Hunter Creek on the Upper Kitimat River Forest Service Road was cleared a year or so ago and there is already new undergrowth. (Robin Rowland)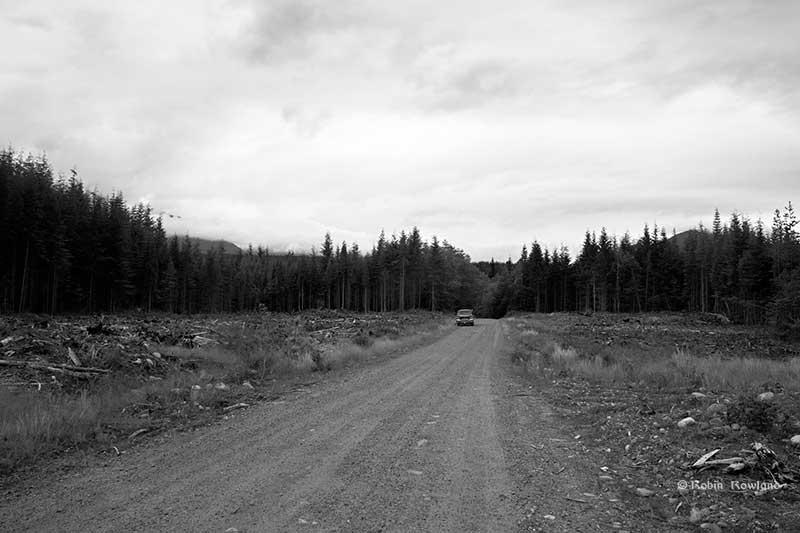 The right of way along the Little Wedeene Forest Service Road was cleared this year. (Robin Rowland)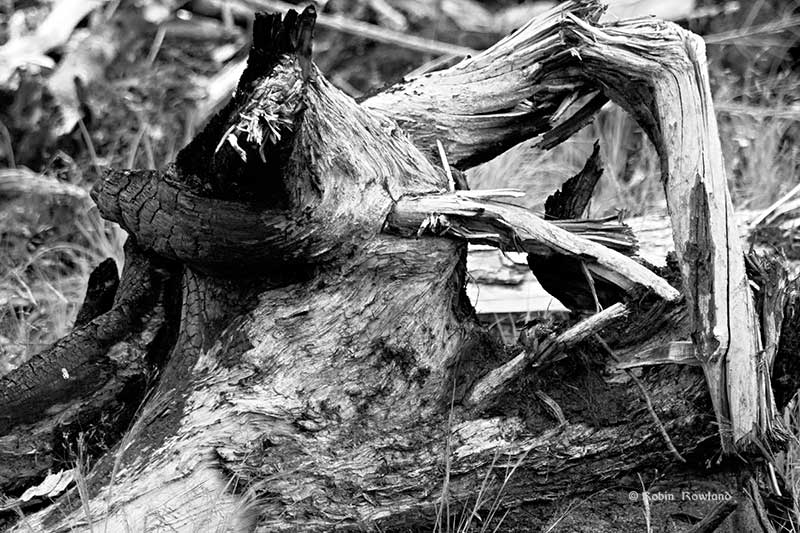 A twisted stump beside the road shows the scars of slash burning and rot. (Robin Rowland)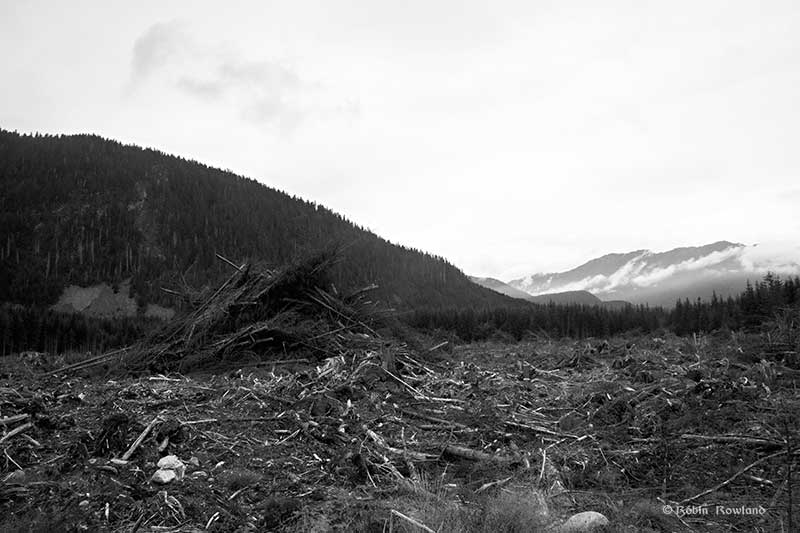 The slash pile is at the site of a quarry near the Little Wedeene River, which will harvest glacial aggregate for use along the pipeline route. (Robin Rowland)
Part of the quarry site borders on an wetland which was also cleared. (Robin Rowland)
A jumble of branches at the quarry site. (Robin Rowland)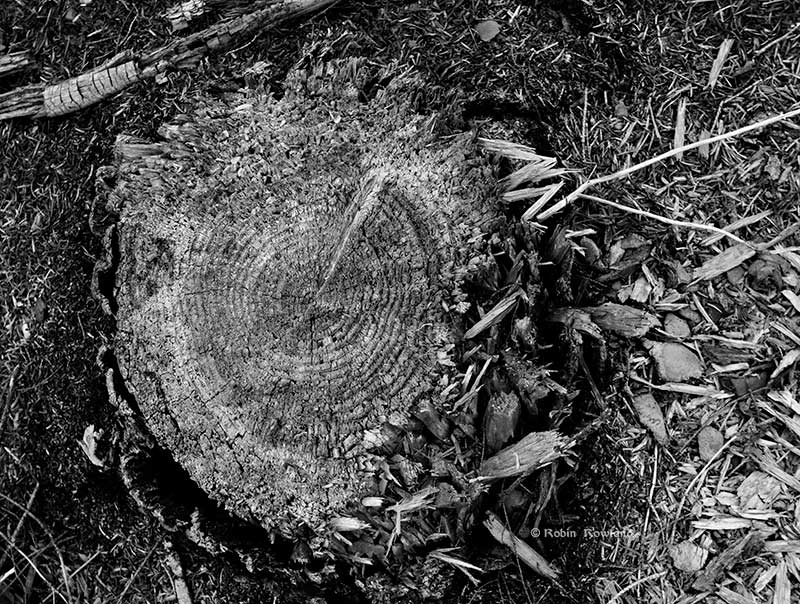 A stump beings to rot away at the quarry site near the Little Wedeene. (Robin Rowland)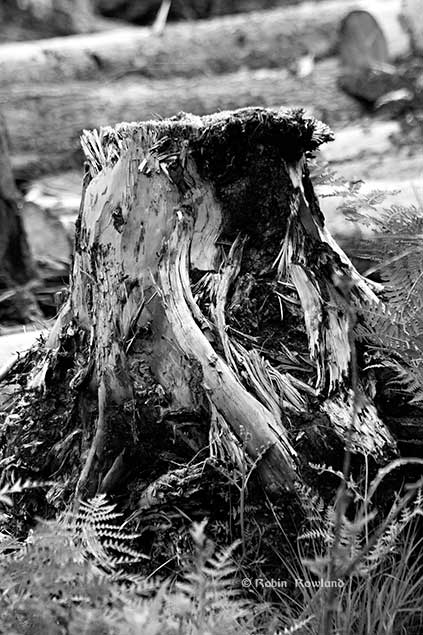 A stump at the quarry site shows scars of slash burning, rot and fresh growth of ferns. (Robin Rowland)
The final burning of the slash piles was postponed at the height of the summer drought June, July and early August.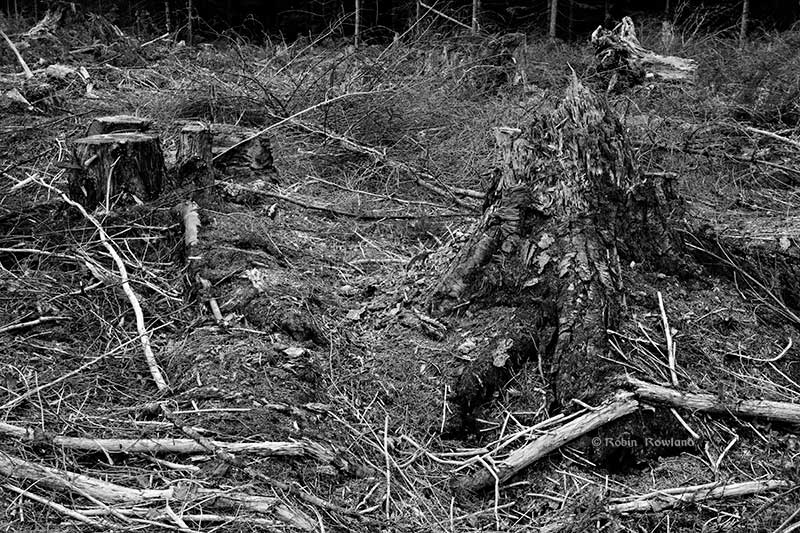 A couple of old stumps at the quarry site. (Robin Rowland)
The route of the Pacific Trail Pipeline (Chevron/Woodside/Pacific Trail Pipeline)