Archive For The "portrait" Category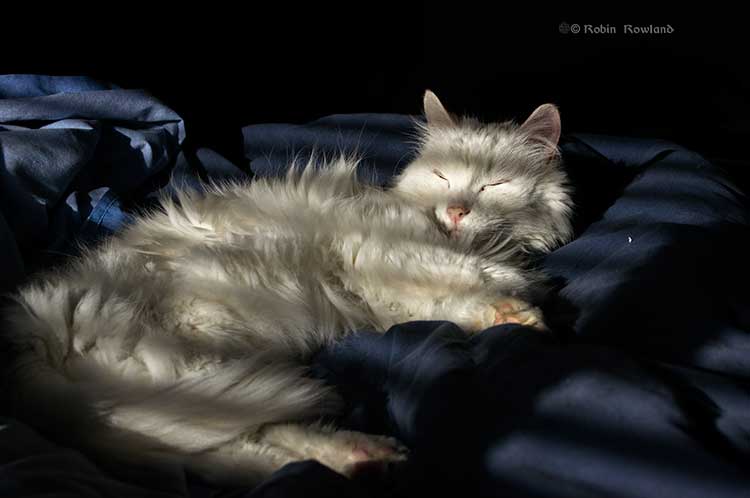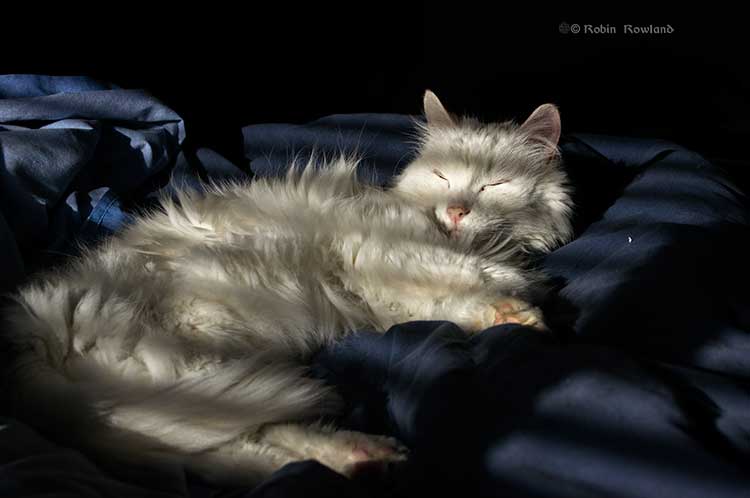 My cat Euri comes into my bedroom, settles down on the duvet, seeks out the sunbeams, as light streams through the Venetian blinds, on a near-spring afternoon, Feb. 24, 2015. (Robin Rowland) And for those too young to remember the reference is to the 1980 movie American Gigolo and its iconic movie poster.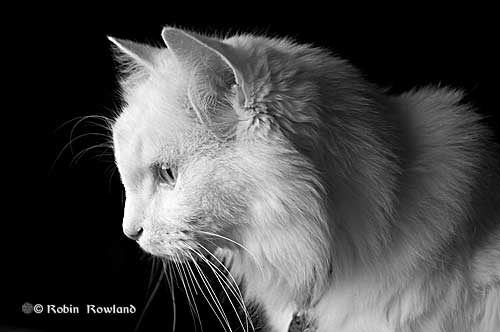 My cat Euri looks out the living room window at the never-ending rain, July 29, 2011.
My friends who photograph with Nikon often speak of that company's 100mm lens, and how it is wonderful for portraits.
As part of my transition to becoming an independent photojournalist and moving west to found a wilderness workshop studio, I am upgrading my gear. I have decided to stick with Sony/Minolta as my main gear, at least for now. Once established out west, I'll supplement with Nikon or Canon, so I can work with my clients.
The first lens I bought was the Sony 100mm F2.8 Macro.
So how do I test a portrait lens the day I buy the lens? No human subjects easily available to act as guinea pigs. But "Euri" (short for Euripedes) my cat was "persuaded" to sit for me.