Archive For The "RCMSAR" Category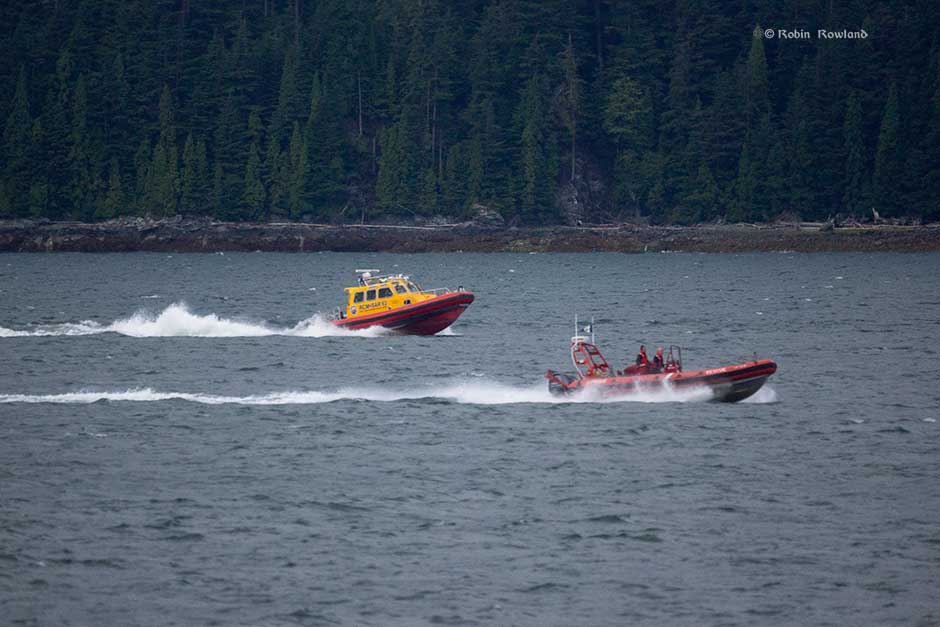 Royal Canadian Marine Search and Rescue Unit 63 alpha and bravo vessels, the "Snowflake Responders" exercise in Kitimat harbour on Sunday, August 13, 2017. (Robin Rowland)
On Sunday morning, we held a North West Photo Fest long lens photo workshop/photo walk on the seawall at the Kitamaat Village, mostly shooting birds, when the search and rescue boats came out for a training session.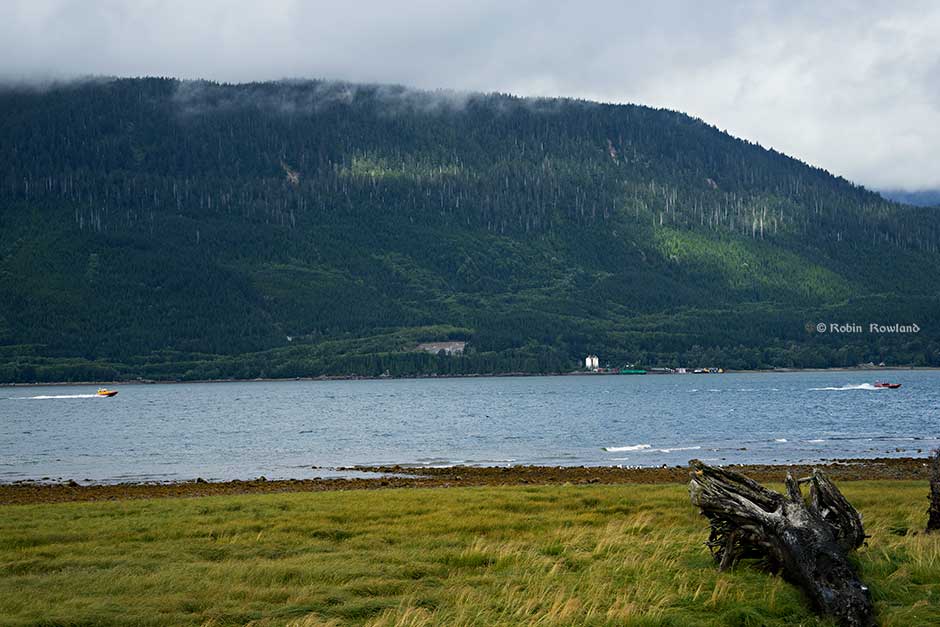 (Robin Rowland)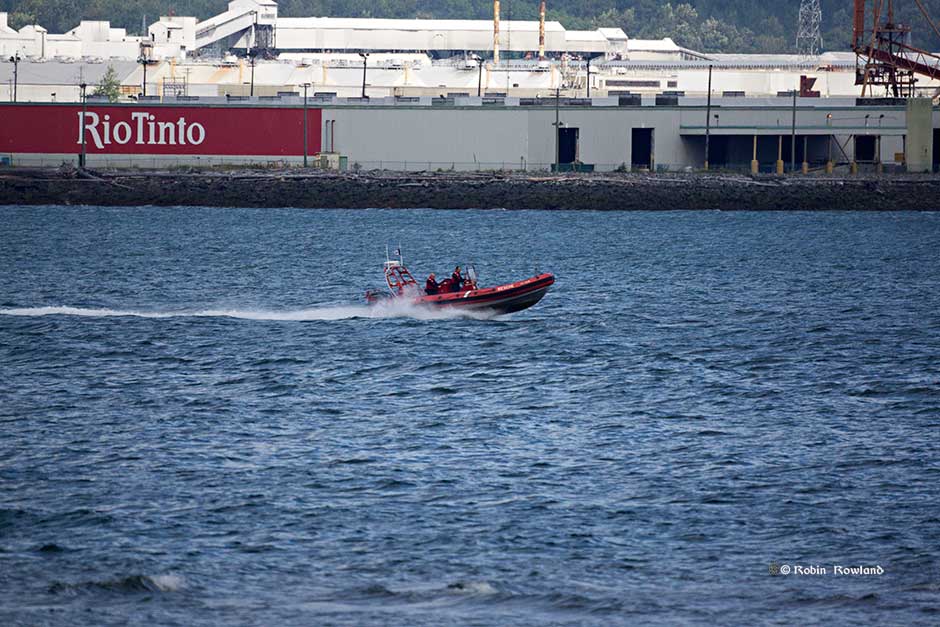 (Robin Rowland)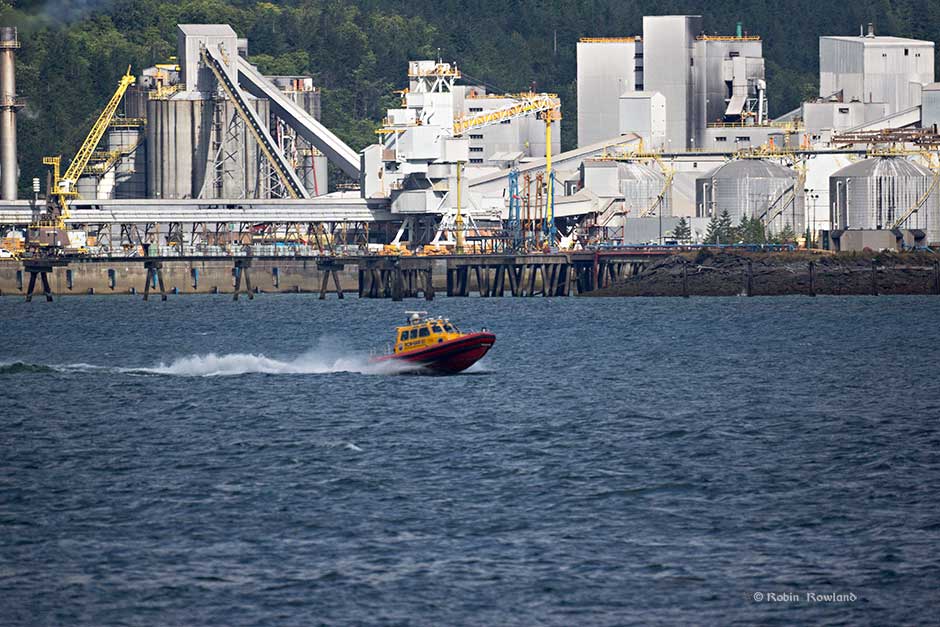 (Robin Rowland)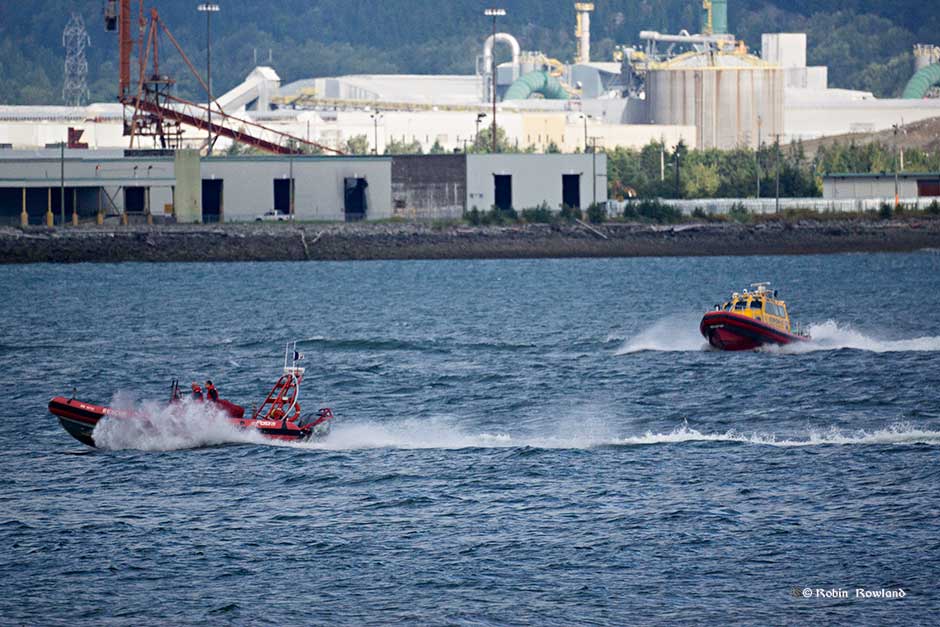 (Robin Rowland)
Related: Kitimat christens new SAR 63 rescue vessel, Snowflake Responder III October 25, 2014.
Jay Gough of Nikon and the participants in the Kitamaat Village photo walk (Robin Rowland)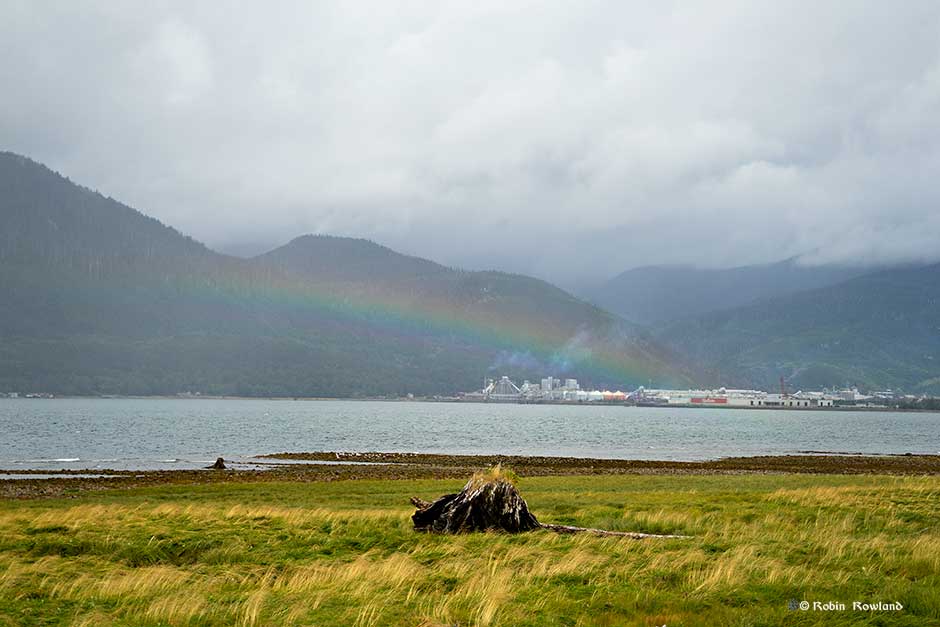 And around the same time we caught a rainbow over the harbour,  putting the legendary "pot of gold" at its end right in the Rio Tinto aluminum smelter. (Robin Rowland)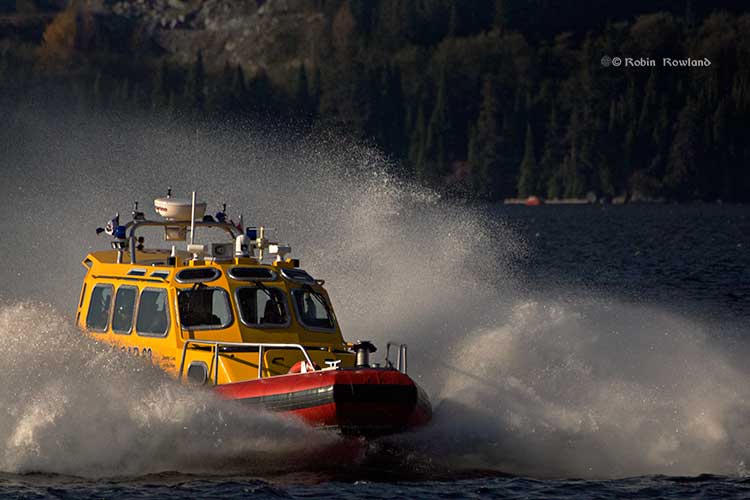 Kitimat's Royal Canadian Marine Search and Rescue Station 63 (SAR 63) christening its new enclosed rescue vessel on Saturday, October 25, 2014 at MK Bay marina. Almost all the more than $600,000 need for the state-of-the-art rigid hull inflatable Type II Falkins Class dedicated rescue boat was raised locally by the Kitimat Marine Rescue Society with support from local businesses, the District of Kitimat and individuals as well as grants from BC gaming.
As SAR 63 says on its website:
RCM SAR 63 Kitimat is located at the head end of the Douglas Channel on the North Coast of B.C. The station was founded in 1988 and is supported by the Kitimat Marine Rescue Society. The area served is from Kitimat to the Hecate Straits. Mission distances and durations are the longest of all RCM SAR stations. The nearest Canadian Coast Guard station is 130 nautical miles with response time in a 8 hour window. The Kitimat Station is considered a prime resource in the area.

The Douglas Channel and area reach 80 kilometers inland from the inside passage. The narrow fiords through the mountains produce extreme winds and temperatures. In winter the salt spray freezes before it lands on the boat and crew. Minus 20 is not uncommon.
Snowflake Responder III, left, and the open Snowflake Responder II, tied up at Kitimat's MK Bay Marina. Snowflake Responder II is an open 26 foot (eight metre) rigid hull inflatable powered by twin 200 horsepower outboards. Cruising speed is 35 knots with a range of over 200 nautical miles.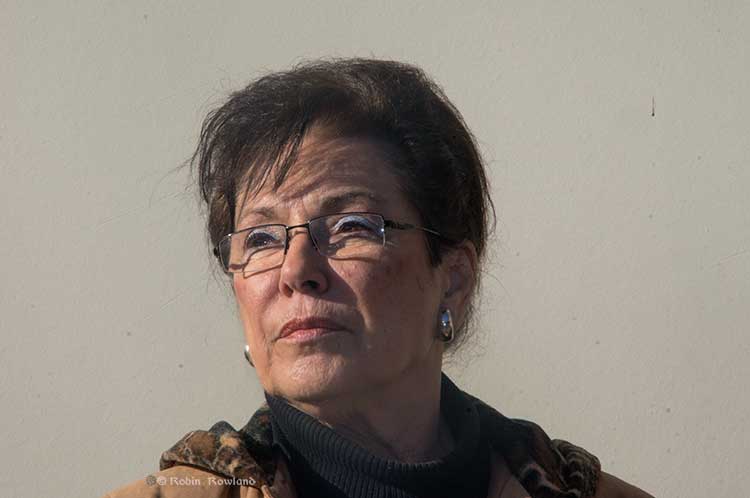 Kitimat mayor Joanne Monaghan waits to speak at the start of the christening ceremony for the new Snowflake Responder III.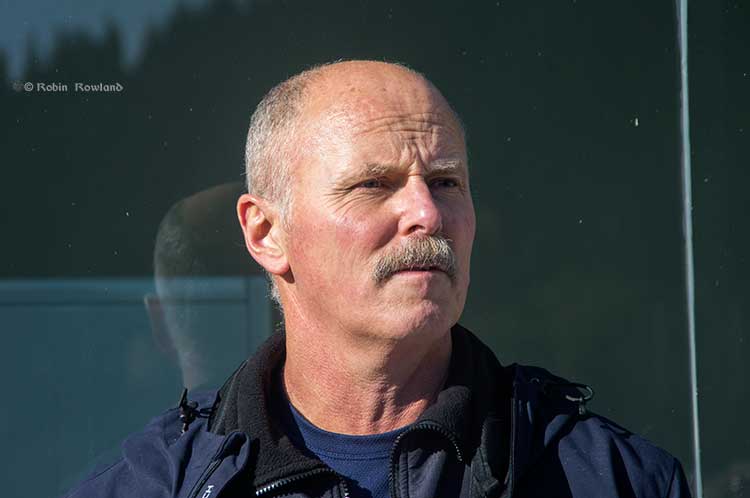 Duncan Peacock, president of the Kitimat Marine Rescue Society and veteran member of Station 63 speaks about the new vessel prior to the christening ceremony.  (Robin Rowland)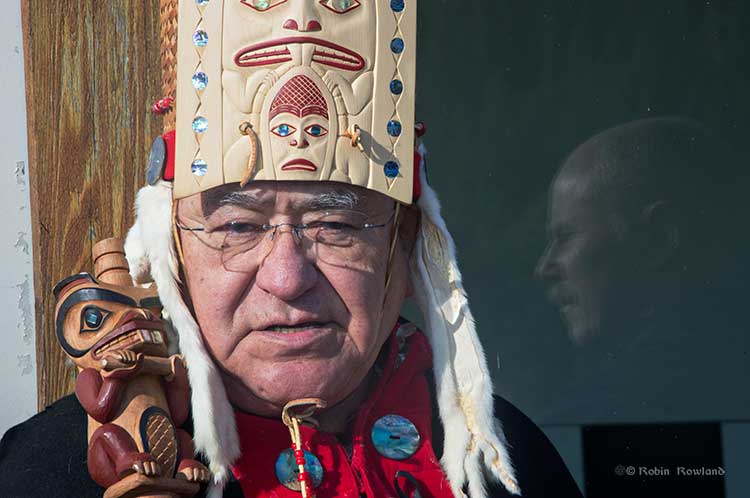 Sammy Robinson, the eleventh Haimus, hereditary Chief of the Haisla Nation at Kitimaat Village, explains that he will use a traditional Haisla blessing for a new canoe, a ceremony that hasn't been used for decades, during the christening of the Snowflake Responder III, as Duncan Peacock, seen reflected in the window, listens. (Robin Rowland)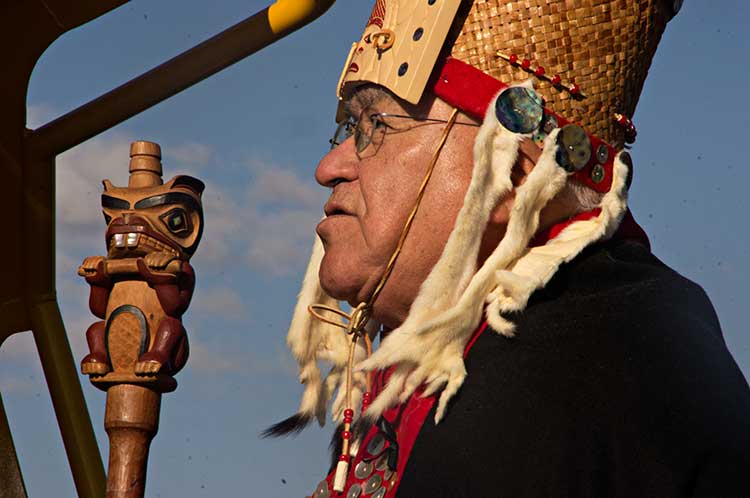 Sammy Robinson prepares to bless the Snowflake Responder III and banish any hostile spirits from the boat. (Robin Rowland)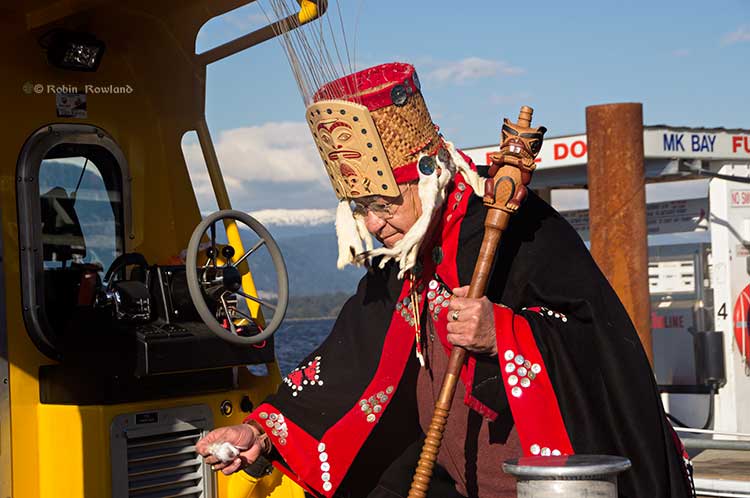 Sammy Robinson uses down feathers as part of the blessing ceremony.  (Robin Rowland)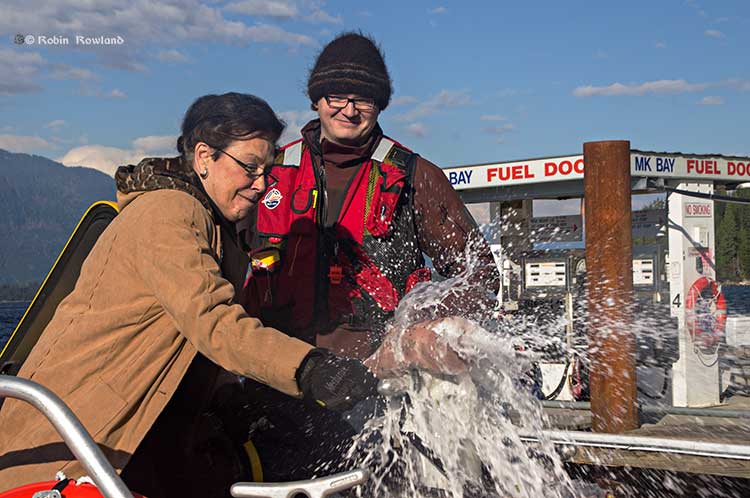 Kitimat mayor Joanne Monagahan uses the traditional bottle of champagne (inside a safety jacket) to christen the Snowflake Responder III as coxswain Christopher Peacock watches. (Robin Rowland)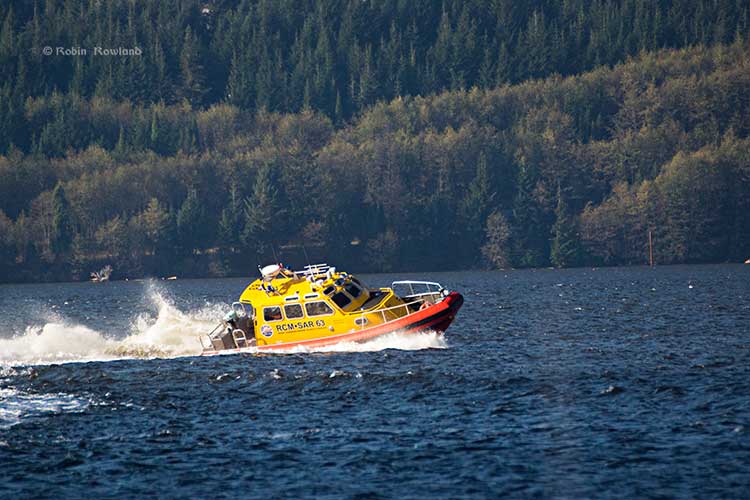 The Snowflake Responder III does a demonstration practice in Kitimat harbour (Robin Rowland)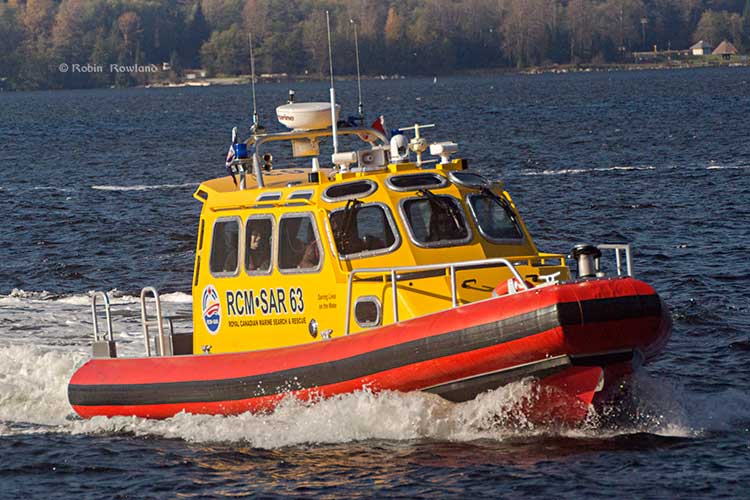 Snowflake Responder III (Robin Rowland)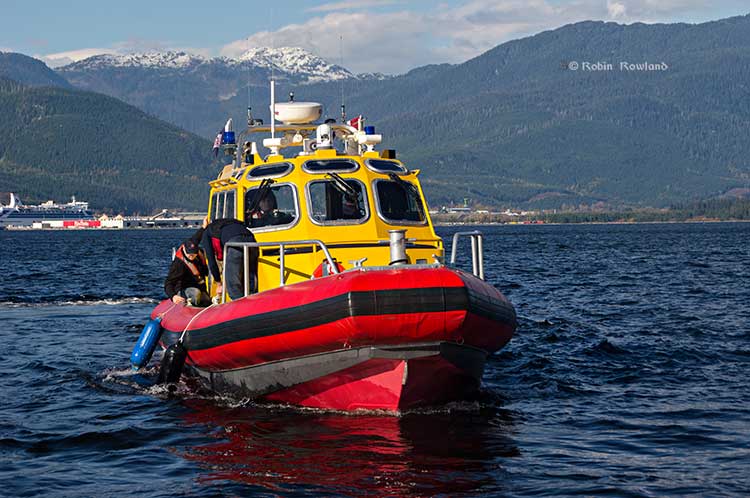 Approaching the dock at MK Bay Marina. (Robin Rowland)
The Snowflake Responder III is a Falkins Class Type II Vessel with the following specs:
– LOA: 33′
– Beam: 11'9″
– Draft: 28″
– Top speed: 40 knots
– Cruising speed: 30 knots
– Crew: 4 to 5
– Maximum capacity: 12
– Stretcher capacity: 3
– Gross weight: 17,000 lbs
– Engines: Twin D6 Volvo
– Horse power: 435 per engine
– Propulsion: Twin Hamilton Jet Drives
– Service years: 30
– Range: 240 nautical miles
– Infrared heat sensor: "FLIR" M626