Posts Tagged "Christmas lights"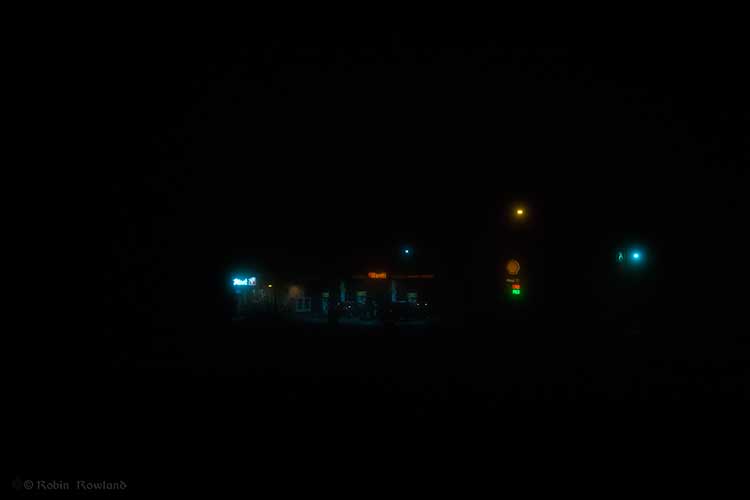 Go for a walk on a foggy night and the Christmas lights look oh so different.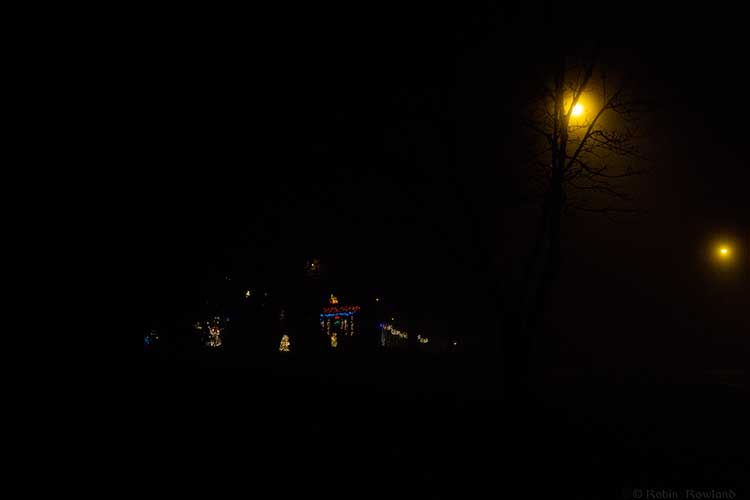 A big display of Christmas lights on Lahakas Boulevard, Kitimat, seen through the fog (Robin Rowland)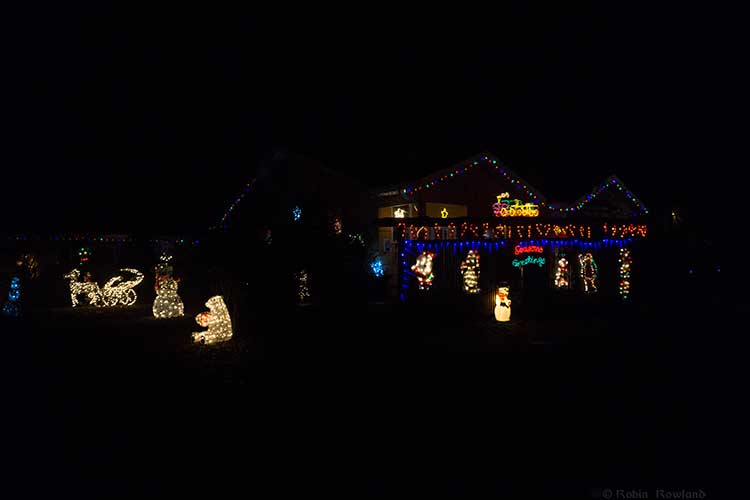 And here's what the lights look close up. (Robin Rowland)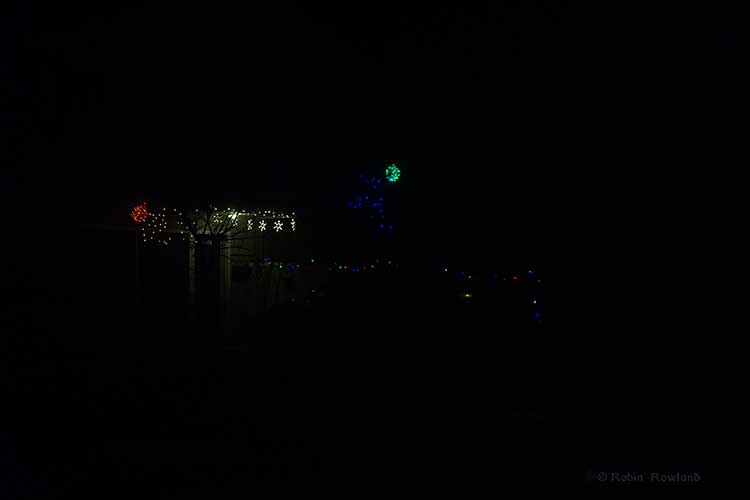 My own rather modest display of Christmas lights.
All images taken with my new Sony Alpha6000 mirrorless Emount camera.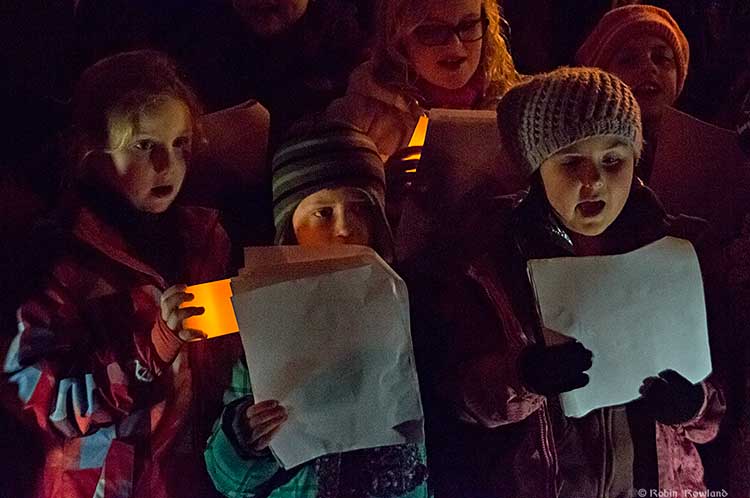 Hundreds of people (including lots of kids) turned out in a chilly, wet, West Coast November downpour on Saturday for Kitimat's Festival of Lights, officially marking the start of the holiday season.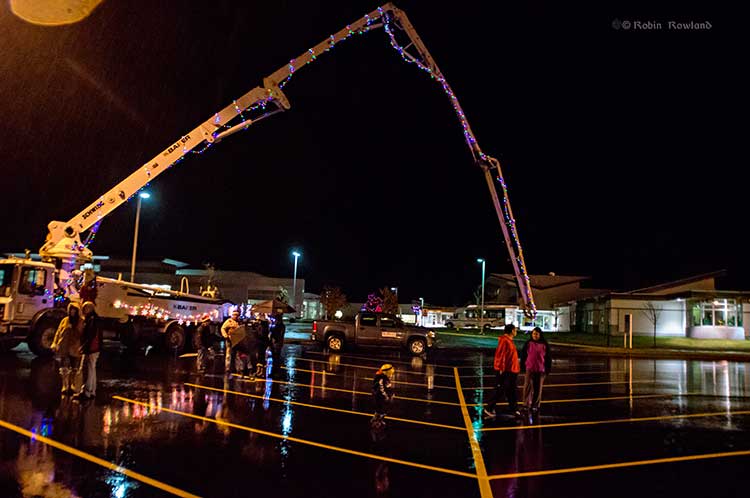 A construction truck created an arch of Christmas lights over Mountainview Square. (Robin Rowland)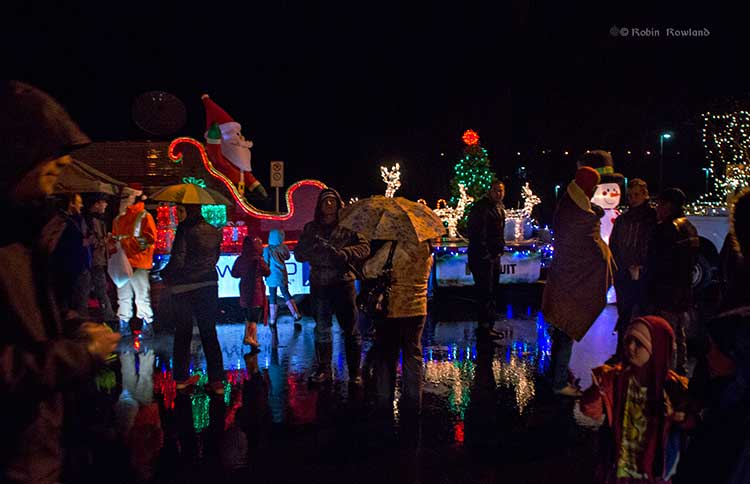 Puddles reflected the lights as the rain continued. (Robin Rowland)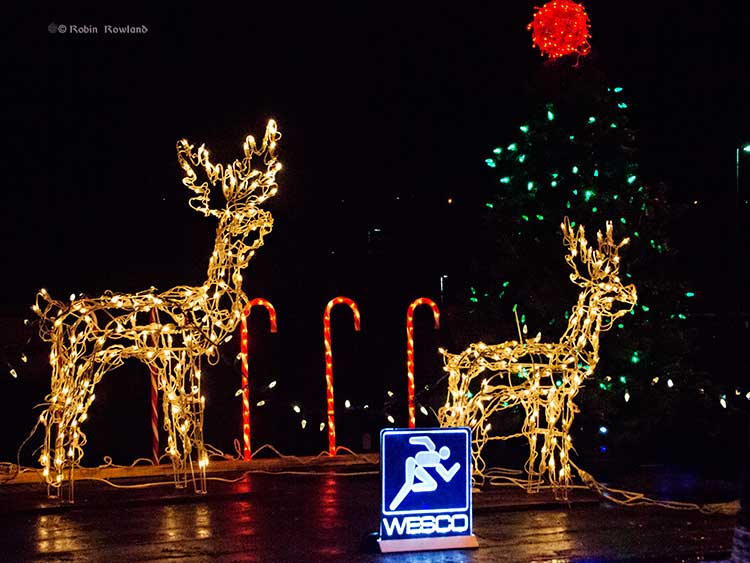 A couple of reindeer in lights on the back of a flatbed. (Robin Rowland)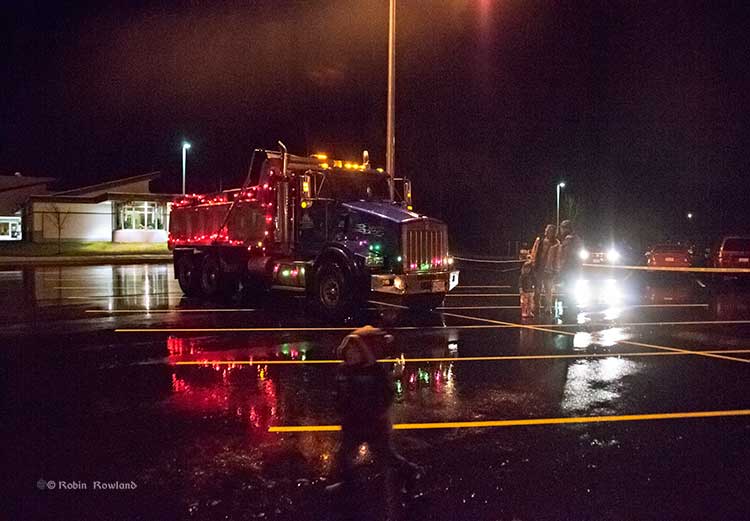 A dump truck arrived, lit up like a Christmas tree. (Robin Rowland)
Then just as Santa Clause was due to arrive, the rain stopped.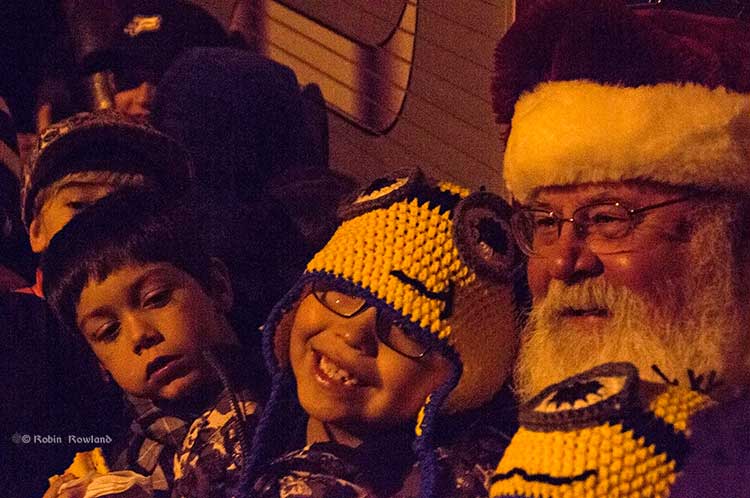 Santa Claus, sitting on the Kitimat Fire and Rescue Ladder 11 talks to kids at the Festival of Lights. (Robin Rowland)