Posts Tagged "drifwood"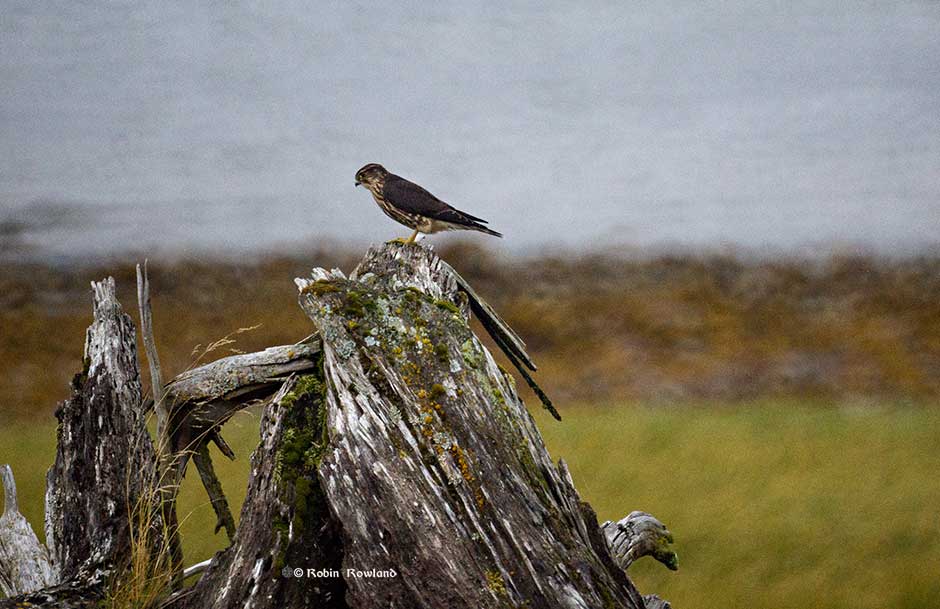 A merlin (falco columbarius)a small falcon perches on a driftwood stump near the Kitamaat Village seawall during the North West Photo Fest photo walk on Sunday, August 13, 2017. (Robin Rowland)
Camera is a Sony Alpha 77 with the Minolta 500mm f8 mirror lens, which is light weight, which easily makes up for the lack of flexiblity that might come with a much heavier standard telephoto zoom or prime lens that have more adjustments.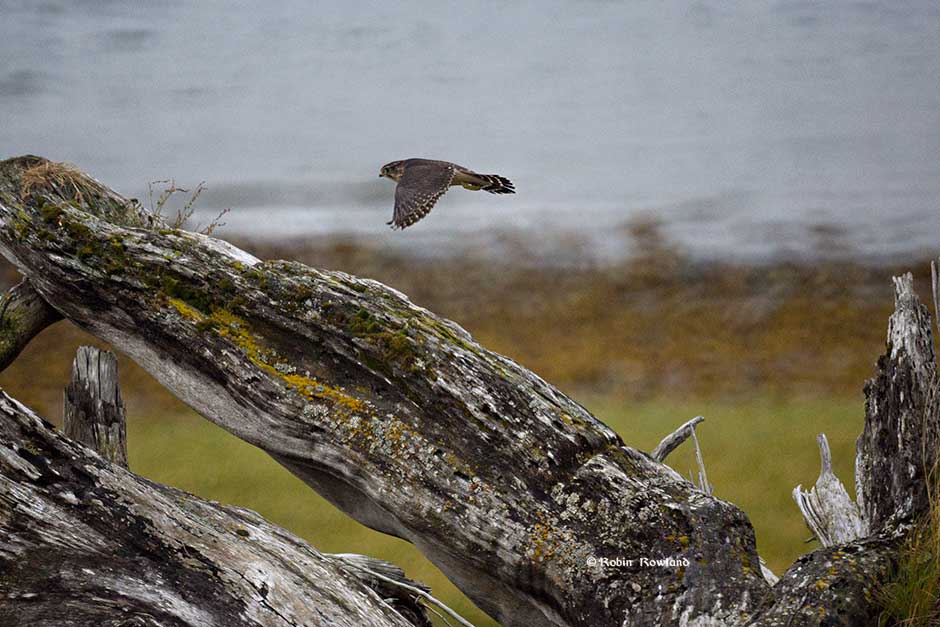 The merlin takes off (Robin Rowland)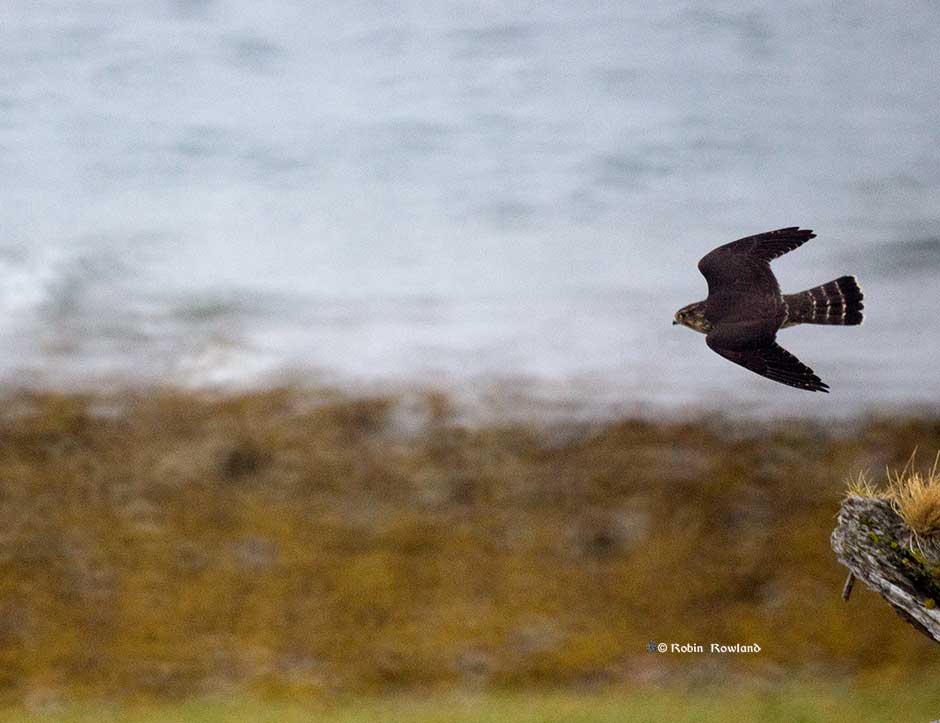 The merlin skims across the low tide sea grass. (Robin Rowland)
About 10 minutes earlier, a squirrel scampered along the driftwood log.  Lucky the squirrel didn't stick around.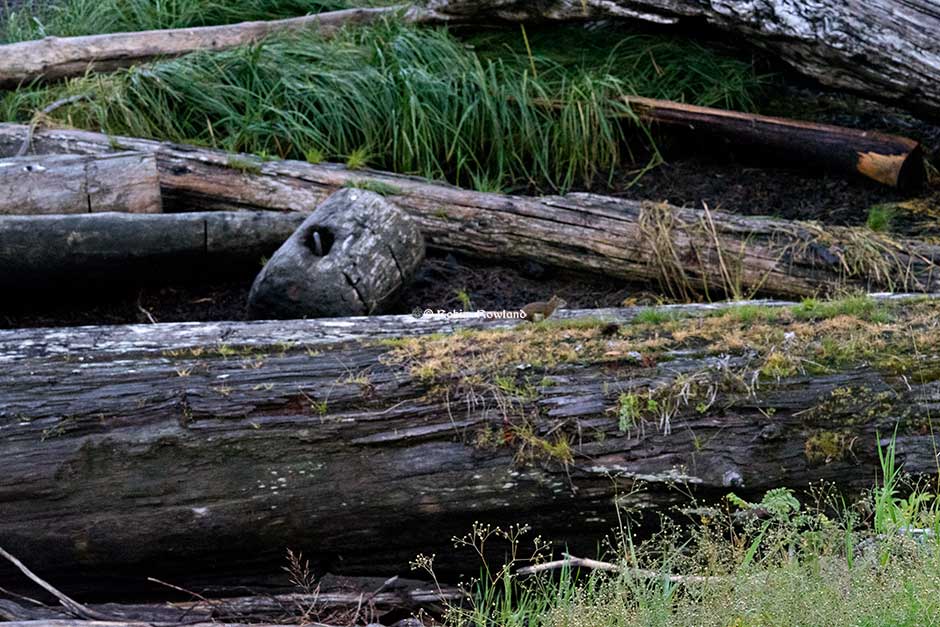 That shot was taken with my Sony Alpha 7II with the Sony 70 to 300mm G lens, at 91mm. The little fellow came up so fast, I didn't have time to extend the zoom.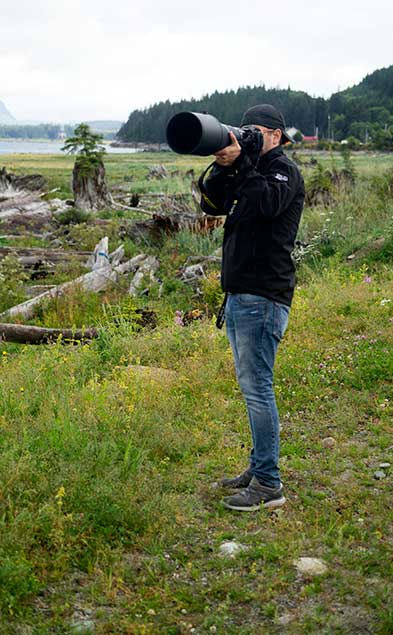 Jay Gough, the Nikon representative who was a speaker at North West Photo Fest, put together a Nikon D500, 400mm f/2.8FL and TC-20III (teleconverter) to get a similar shot during the photo walk.