Posts Tagged "fall colours"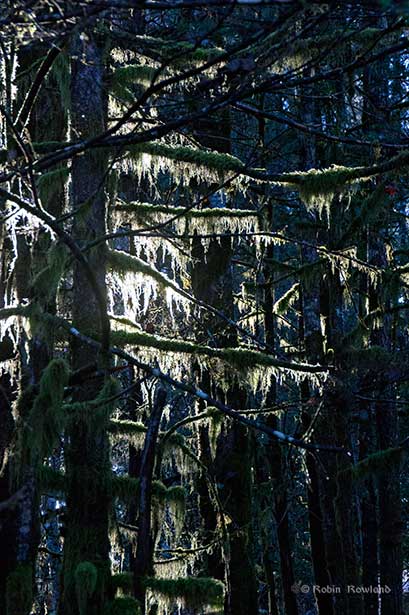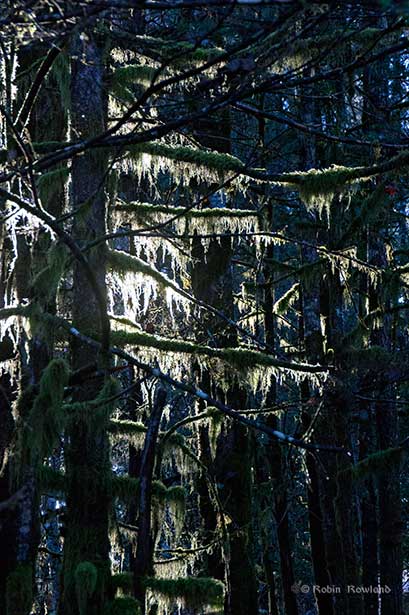 Late on an early November afternoon, the sun, low in the sky, shines through moss hanging from trees in a wooded area near my home in Kitimat, BC, November 9, 2014. (Robin Rowland)
After almost two months of steady rain (from late September to early November) the jet stream has moved east, for now, bringing the "polar vortex" to central and eastern North America, and clear skies and the sun (finally) to the British Columbia coast. Taken about about 20 minutes after the shot above. (Robin Rowland)
After three weeks of constant rain, triggered by one Pineapple Express weather system after another, the sun finally began come out late last week and I was able to shoot some of the spectacular fall colours around my new (and old) hometown of K|itimat.
While northwestern British Columbia is mainly forested by conifers, poplars and other deciduous trees hug the river banks and often appear in small groves on the mountain slopes.
So after three weeks of this (which a lot of long term residents say is unusual even for Kitimat)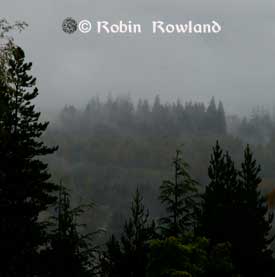 The sun finally came out and you could see the spectacular yellow along the Kitimar River.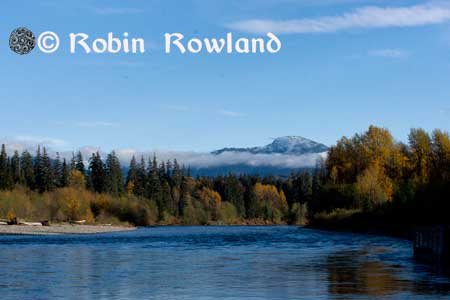 Click on arrow box at right to view in full screen mode.