Posts Tagged "fence"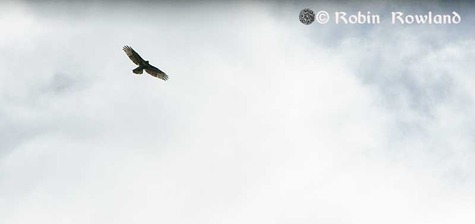 How do you photograph wildlife without leaving the house? Live where the wildlife comes to you.
After I took early retirement from my job as Photo Editor for CBC News, some of my friends were wondering why I chose to move back to my home town of Kitimat, British Columbia (on the northwest coast). There were a whole lot of reasons, financial (I could buy a house for cash); I have plans to start a wilderness photo workshop studio here, But most of all I love the outdoors, the wilderness, the clear air.
For the past three weeks, I have pretty much been stuck in the house. (I did get out to shoot one assignment). The movers who gave me an optimal delivery window of August 23 to 24 and who were carrying much of my gear actually arrived on Saturday, September 4. (I am still unpacking). Waiting for the delivery of my new furniture and my new computer. Waiting for the tech to fix my snail speed internet connection to the high speed it is supposed to be. Waiting to get the car.
As I waited, the wildlife came to me.
Last Wednesday, September 1, a hawk was soaring over my front yard.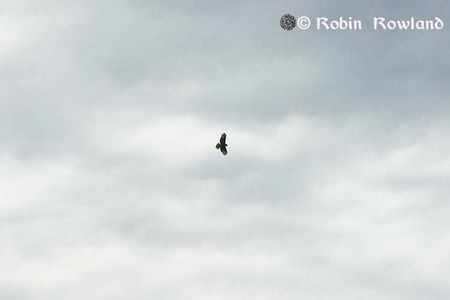 The hawk then swoops down over the parkette across the street, hunting for prey. the lead photo in this blog.
The next day, Thursday, September 2, the ravens came.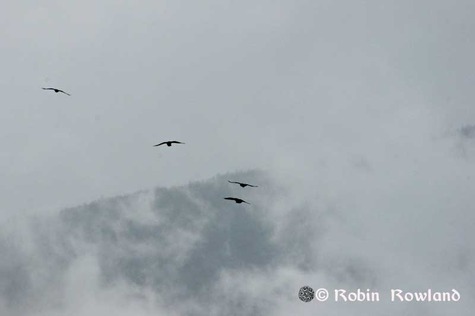 One pair of ravens kept together in a display of tandem, precision flying.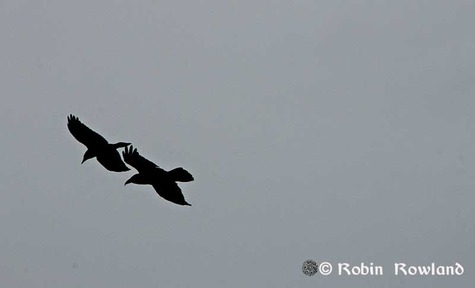 The two reminded me of the close tandem aerobatics I shot at the Toronto International Air Show on previous Labour Day weekends.
Sunday, September 5, was cold, cloudy and rainy.
This bird was busy in the rain, grabbing berries from a bush that grows on my back fence.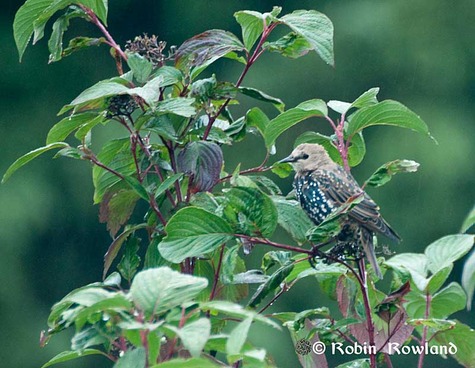 This little bird puffed himself up against the cold as he stopped on one of my fence posts.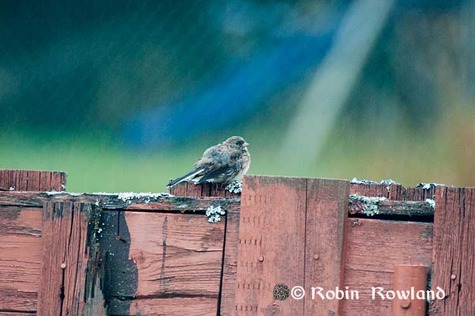 This bird also took shelter on my fence.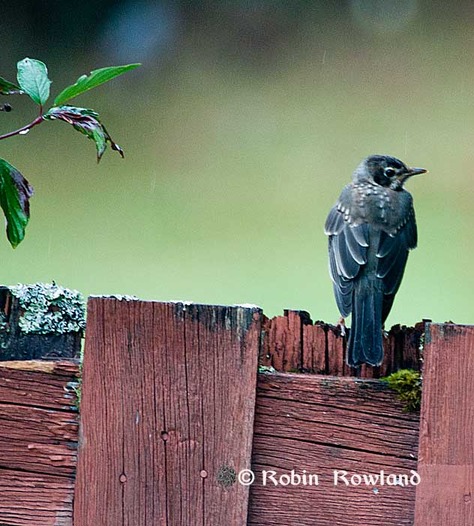 A stellar jay likes to hang out on my the posts of my back deck. Finally managed to grab the shot on Monday, September 6.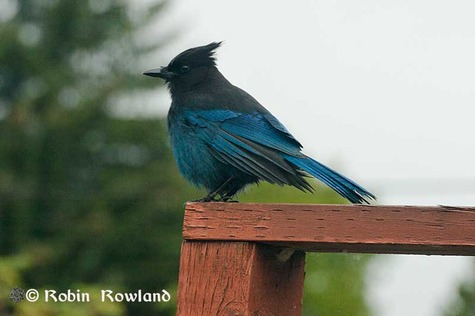 .