Posts Tagged "Pride Celebrations"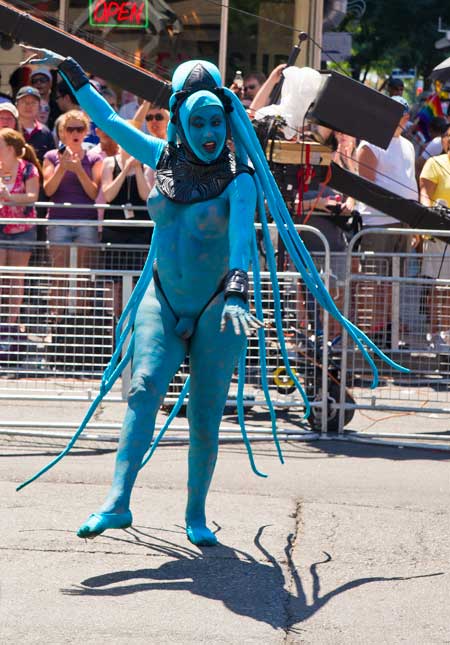 I hadn't expected to be in Toronto for Pride on July 4, 2010. After i took early retirement in March, I planned to move to British Columbia. Now at the moment I am caught in the slowdown in the Toronto housing market.
When I shot Pride for CBC in 2007 and 2008 I was accredited and could move anywhere on the parade route. (I wasn't in Toronto for Pride 2009). This year with no accreditation, I went back to my favourite spot to watch Pride Yonge and Alexander streets. Not the best choice this year, with a very hot sun overhead and the CP 24 camera position across the street. But by the time I got there, it was too late to move to a better position. Despite that I had fun any way.