Posts Tagged "race track"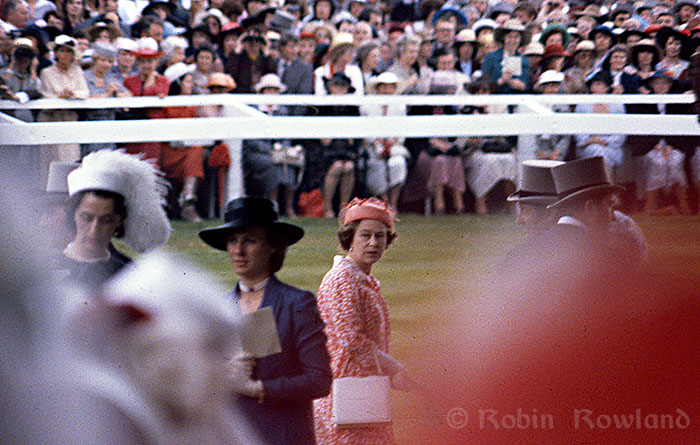 In all my journalism career, I was never assigned to cover the Queen on a Royal Visit (always stuck in the office). But as Her Majesty celebrates her Jubilee this weekend, I had a vague memory that, when I was living in London, I had managed to get a few somewhat close shots of the Queen. ( I did shoot the Royal Wedding from The Strand but didn't get anything that great of the Royals)  So I hunted through my slide boxes, to see if my memory was correct and what the pix were like.
The shots were taken at a racetrack in England likely sometime in July or early August, 1980, which track I can't remember and my notes are long gone. I had worked in the UK for about a year and was about to leave to return to Canada after getting a job offer back home in Toronto. My friends offered to drive me around the countryside to some of the sites I wanted to see. Somehow, we ended up at this race track just as the Royal Family appeared. And luckily, there I was in the stands not too far from the track and was able to get some shots. Not the best, but in retrospect, perhaps revealing. Camera Minolta SRT 101, 135mm lens, Ektachrome film.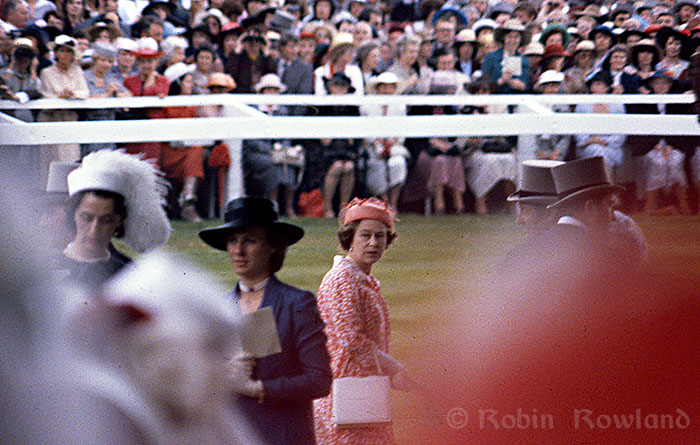 So here we have two ladies-in-waiting (?) one in an over-feathered white hat, the second in a broad brimmed black hat  and the Queen. This would have been taken about a month after the royal wedding.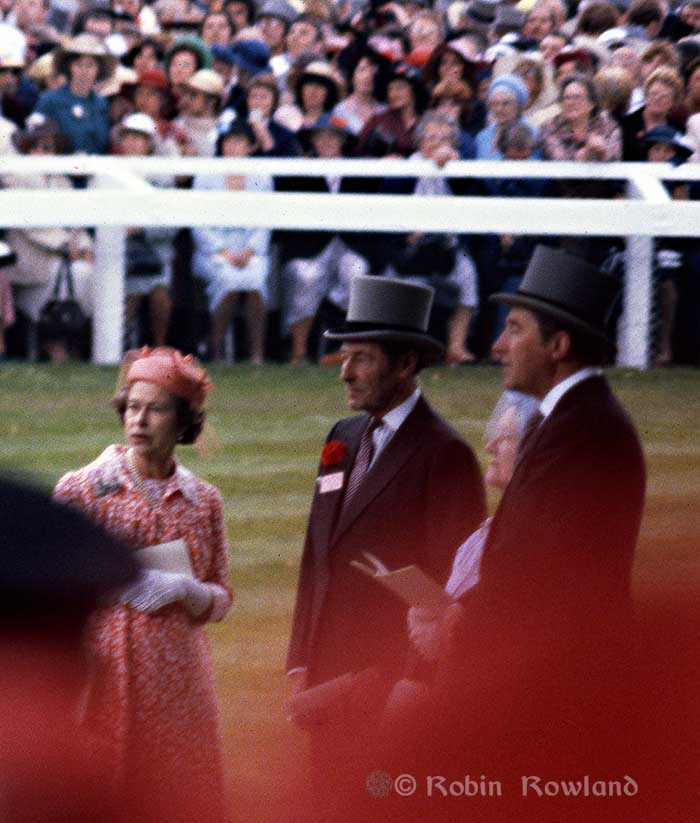 The Queen, Queen Elizabeth the Queen Mother and two dudes in top hats. I also like the old lady in the background grabbing the rail so she can get a better view.