Posts Tagged "shed"
On the sunny afternoon of Sunday, October 24, 2010, I just happened to look out my front window when suddenly white smoke began to appear in the valley below in the Kildala neighborhood of Kitimat, smoke which quickly added dark gray and spread out horizontally over a wide area of the neighborhood.
There had been an explosion and fire in a family home on Stikine St.. Thankfully there were no injuries.
A few shots of the Kitimat firefighters at work battling the house fire.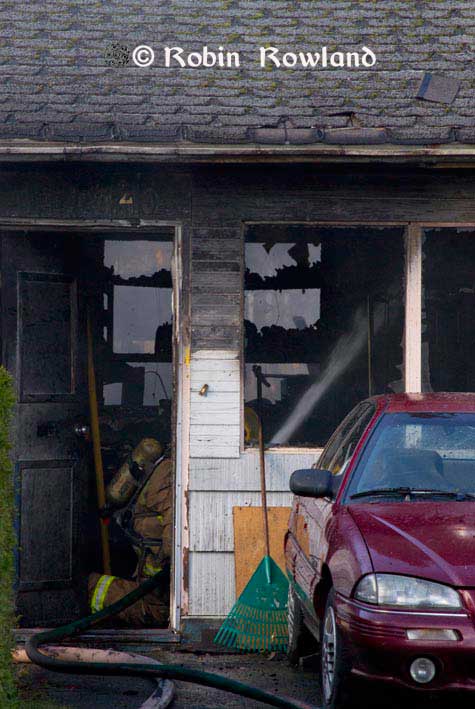 A firefighter cools down hotspots after much of the house was destroyed by the fire.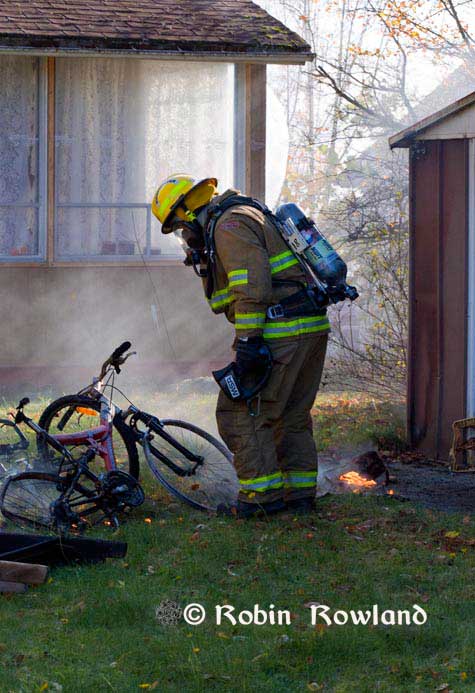 The fire quickly spread to a shed behind the house., A firefighter retrieves burning children's bicycles from the fire in the shed.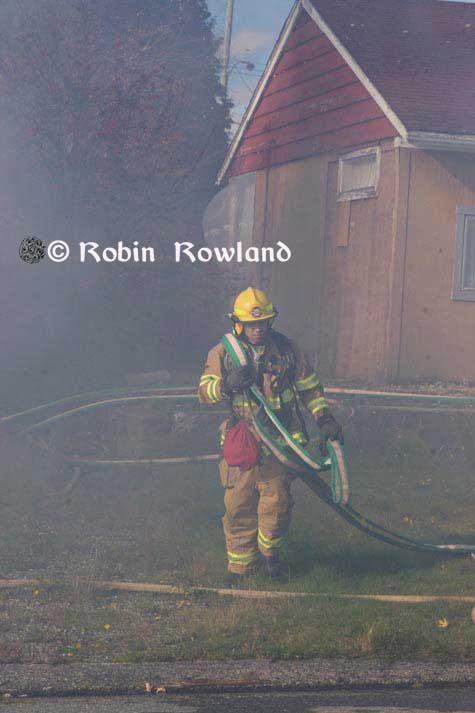 A firefighter emerges from the smoke of the burning house.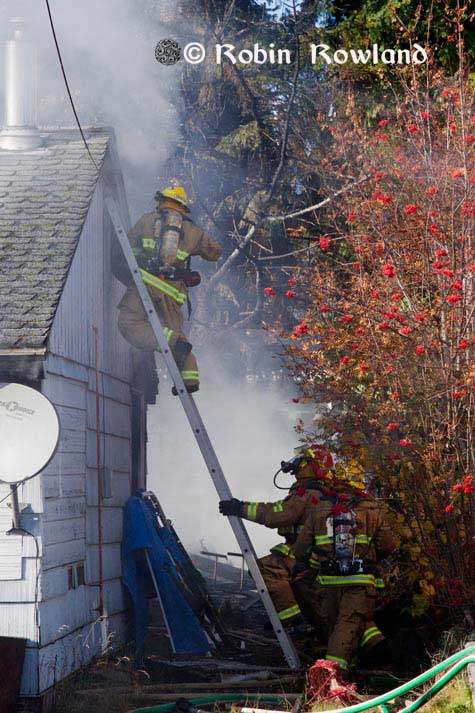 Firefighters tackle the stubborn fire in the attic.
Update:Nov. 3, 2010. Local media report police now say fire is "suspicious."