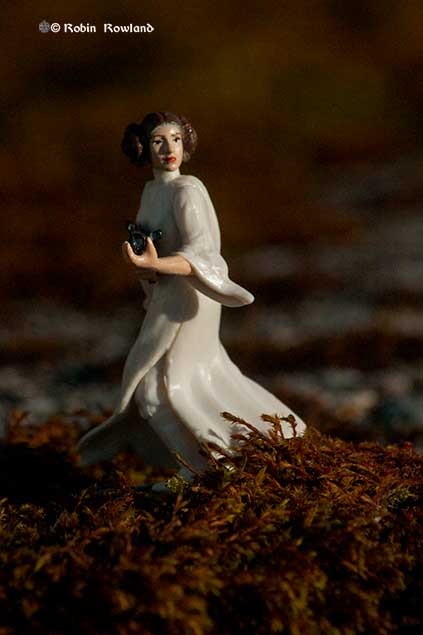 Star Wars Unleashed "vintage" (2007) figure of Princess Leia from what is now called Star Wars III A New Hope, released in 1977 and played by the late Carrie Fisher.
The Star Wars Unleashed Battle Packs were released by Hasbro between 2006 and 2008 and were roughly within the range of 54mm classic toy soldier figures (or 1/32 scale).
Unfortunately for modellers and war gamers when Hasbro manufacturers the various kinds of smaller Star Wars figures they are not always consistent to those scales, some larger, some smaller. The Star Wars Command figures that I feature on this blog, are supposedly in the 54mm range but are usually about 50mm, to small to mix and match.
The Star Wars Unleashed Battle Pack figures, of course, came out long before the movie Star Wars The Force Unleashed, which has its own set of figures in other scales.
Taken with Sony Alpha 700 with Tamron 70 to 300 on macro mode.
Carrie Fisher passed away on December 27. 2016 in Los Angeles after suffering a heart attack.
(The Leia figure I had ordered had not arrived at the time of her death)