According to Wookieepdia, there is more to the moon Jedah than just the NiJedah Holy City destroyed in the movie Rogue One A Star Wars story:
Many settlements on the moon, such as the ancient Holy City, sat atop the world's natural mesas…
So the model above is my latest semi-canon creation. The mesa temple city is scratch built. The Star Destroyer is the Hot Wheels model.
This all started one evening when I had a speaking engagement and so, with no time to cook, I picked up a whole hot roast chicken at the local supermarket. Delicious. Then I noticed something. Hey, I thought, in my sometimes off the wall way, that container resembles that city from Rogue One.
After I got the black plastic "mesa" out of the dishwasher, I went to my stash and pulled out the Star Destroyer I bought a year or so ago cheap at a dollar store, just to see if would work.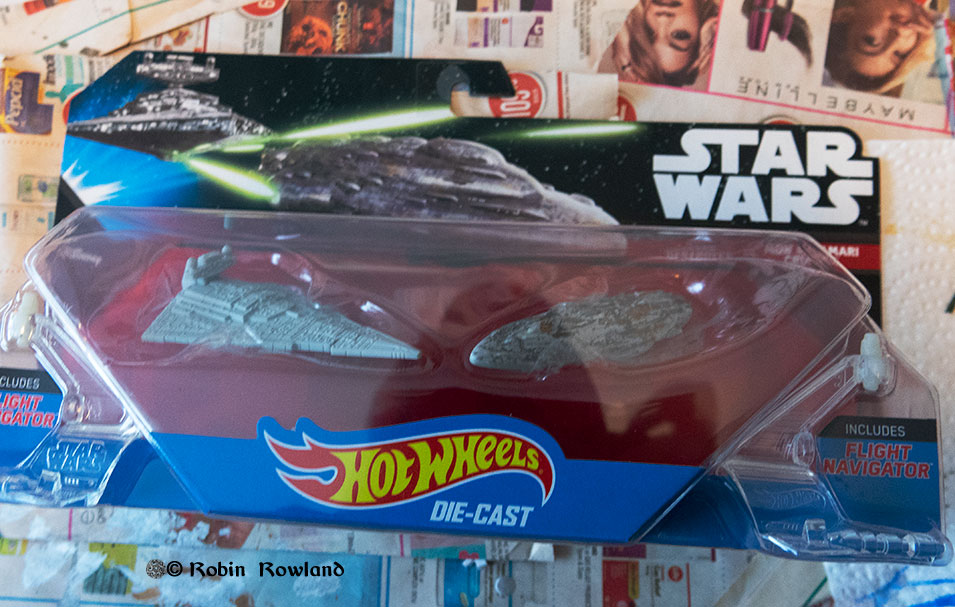 Given the huge size of a Star Destroyer and its size in relation to the Holy City, it was clear that this model city would be a larger mesa and settlement that one in Rogue One.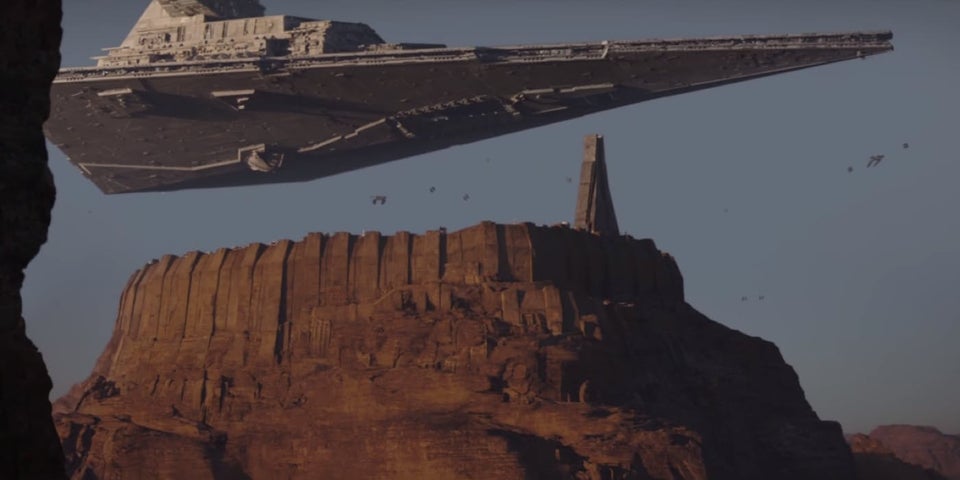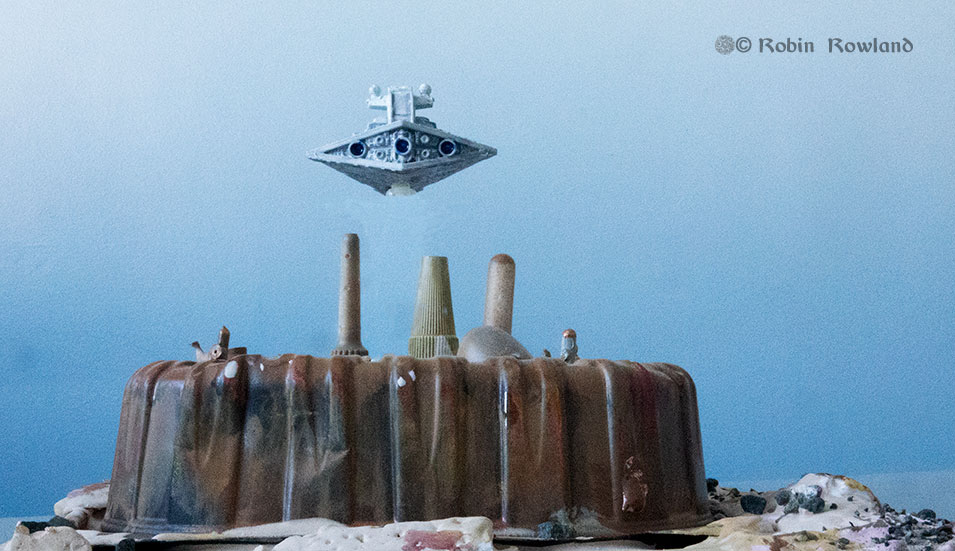 The next step was to turn the chicken container into a city on Jedah.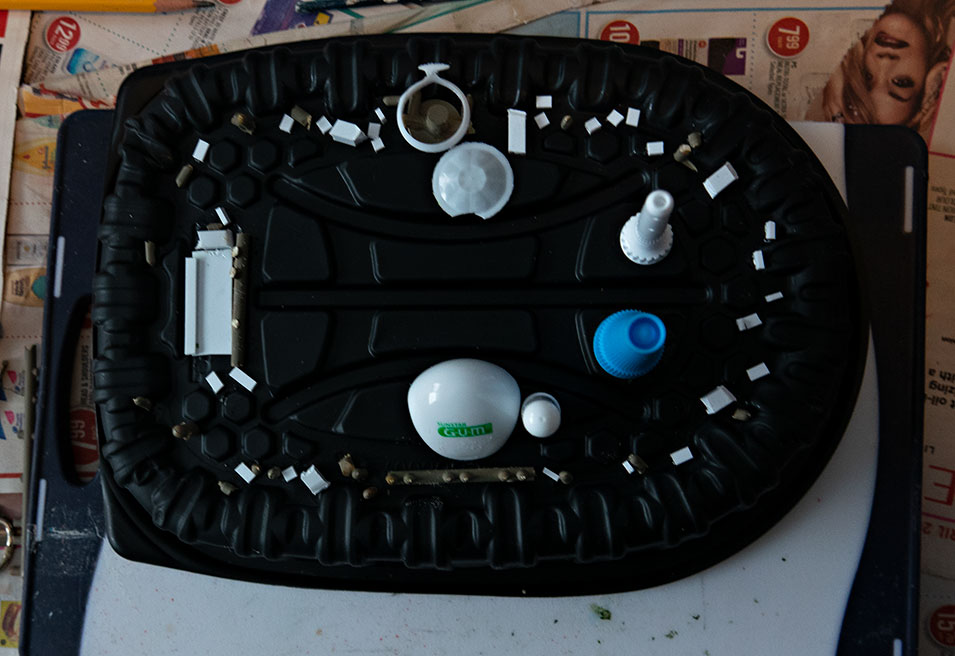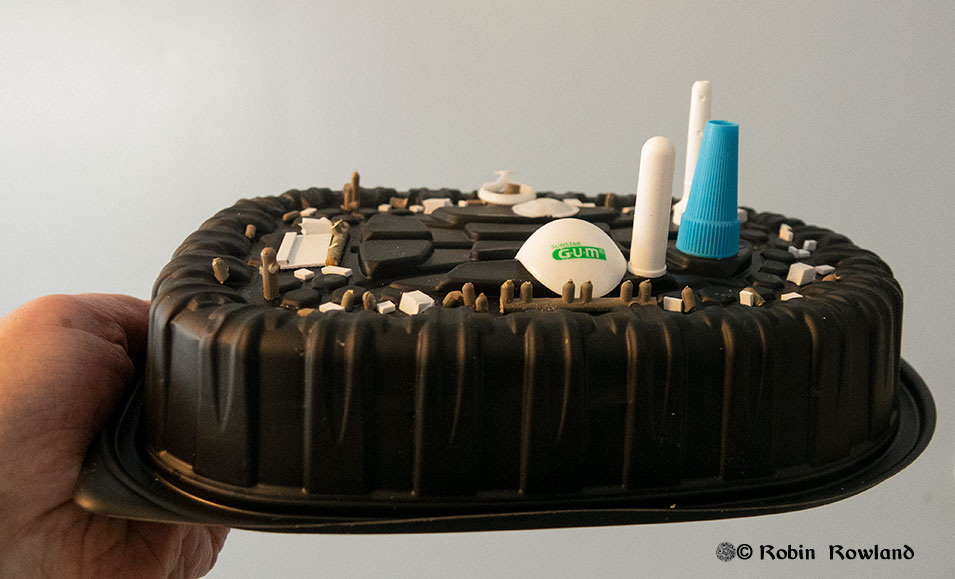 The Star Destroyer was repainted and weathered.
Then I built up the city, painted it, weathered it. Then it was glued onto a foamboard base and the desert landscape was added.