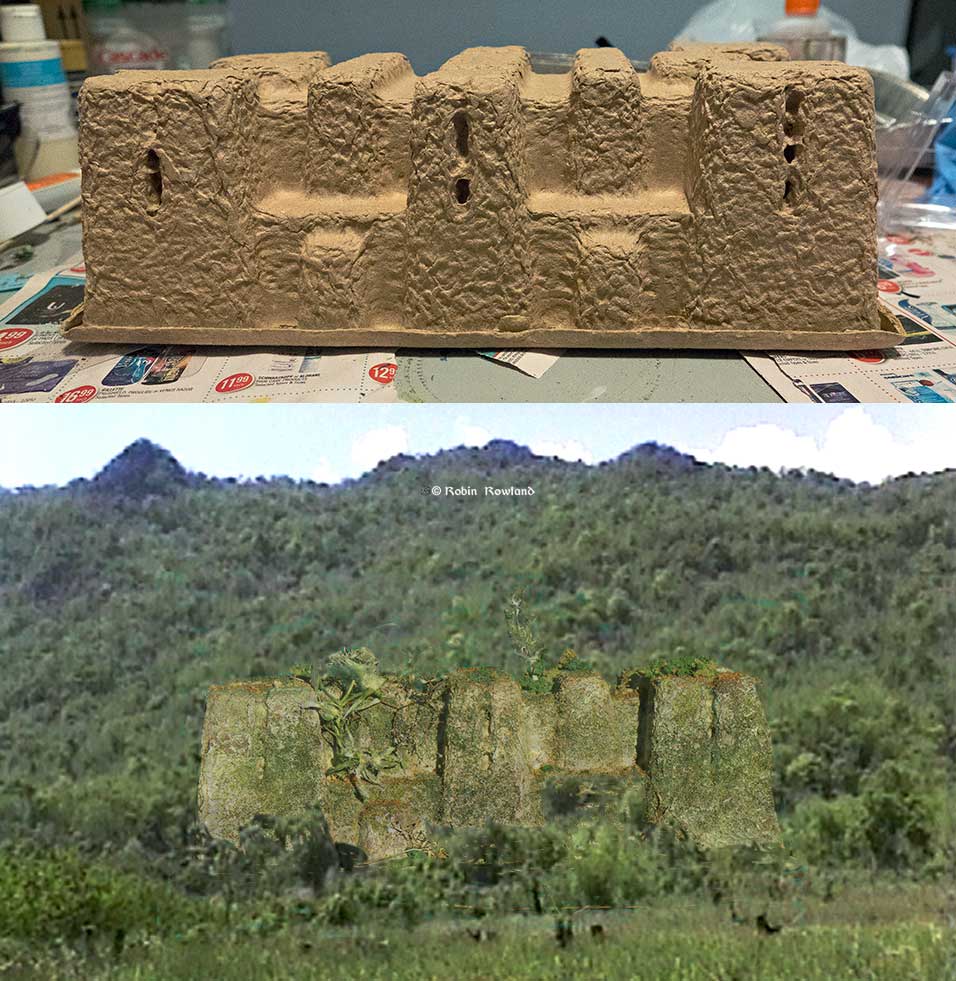 Just before Christmas, I purchased a new router. Opened the box and the router was packaged in papier-mâché, a more environmentally friendly to all that plastic.  I took one look at it and it reminded me  of all those photos of  jungle ruins.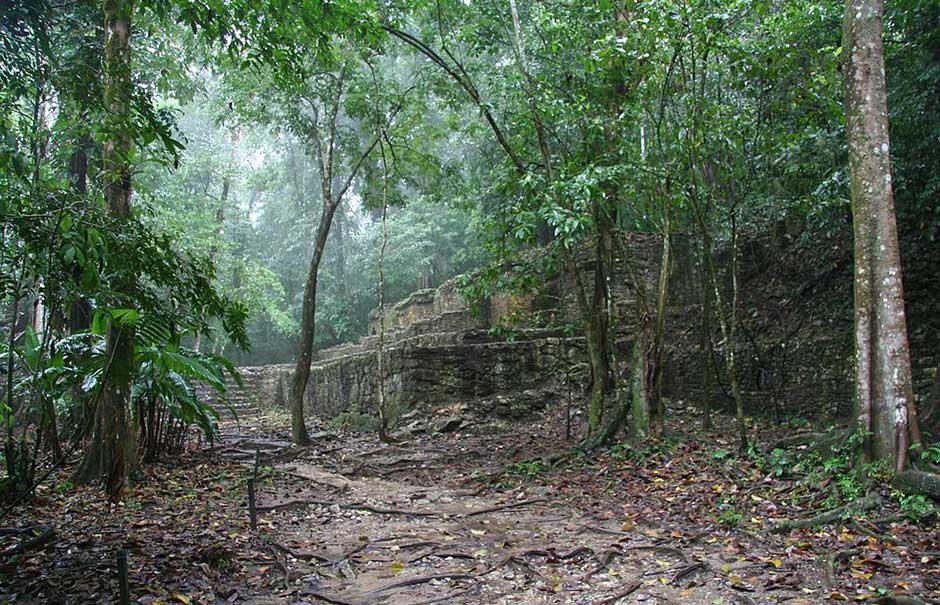 So I imagined that once on an alien world (of course it could just as well be Earth) that once there was an impressive building, the Emerald Temple, that was for some reason lost to history abandoned and thus the jungle took over. But this temple was so well built that most of it has survived the ages.
So I put my several ongoing kitbashing ship model projects aside to create the temple.  It took about five hours work over three days.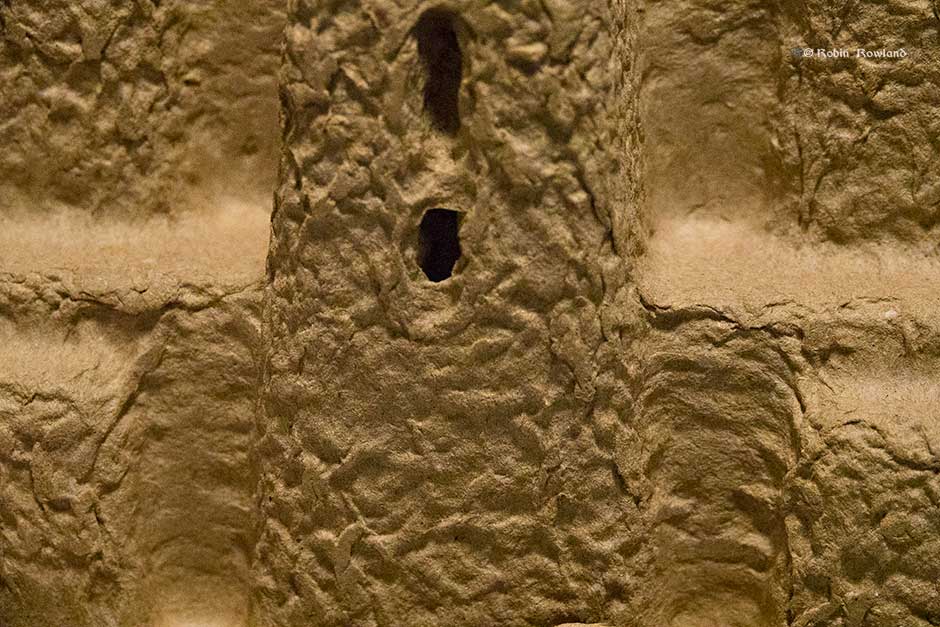 I am calling this the Emerald Temple.  There was once cladding or covering or paint that when the temple was new and active would have been a bright emerald green.  That has now decayed so I began with a very light spray of emerald green spray paint plus a little camouflage olive green spray paint.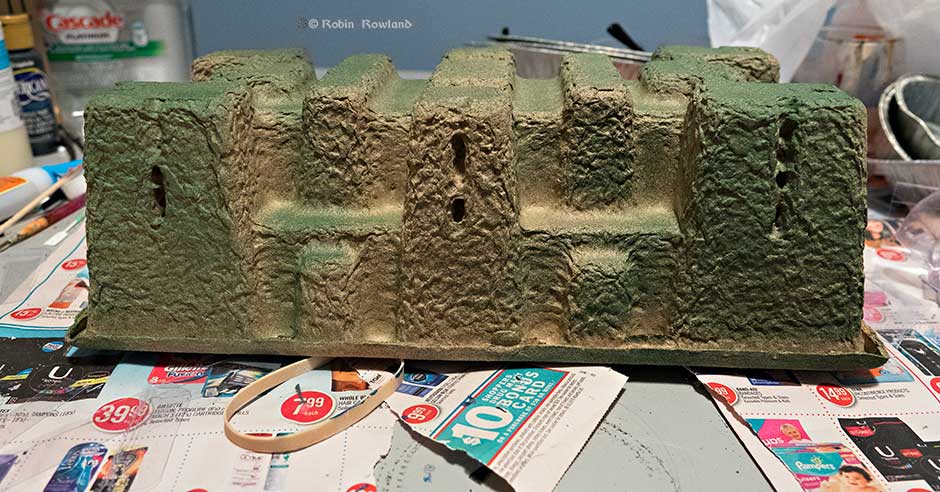 I began with the top of the temple, adding a mix of commercial autumn leaves ground cover with dried tea from old tea bags to create the old leaves and other forest detritus that has built up over the years.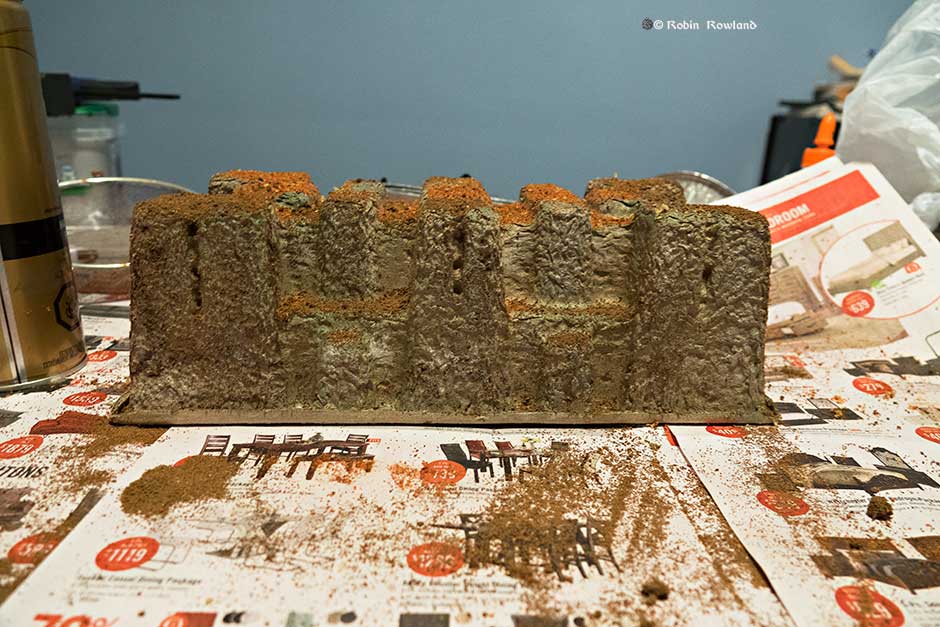 I then added several layers of different coloured ground cover and foam bushes.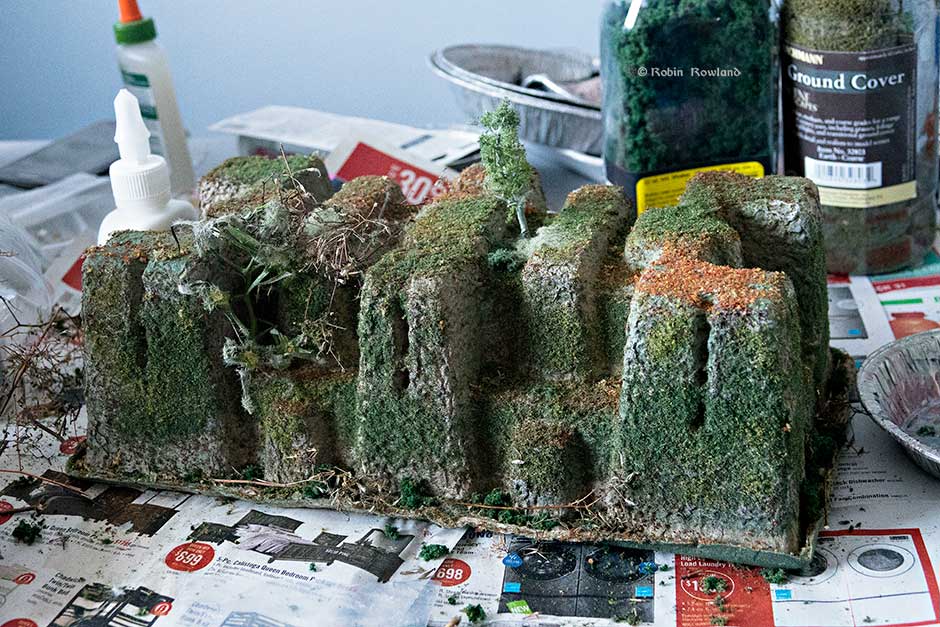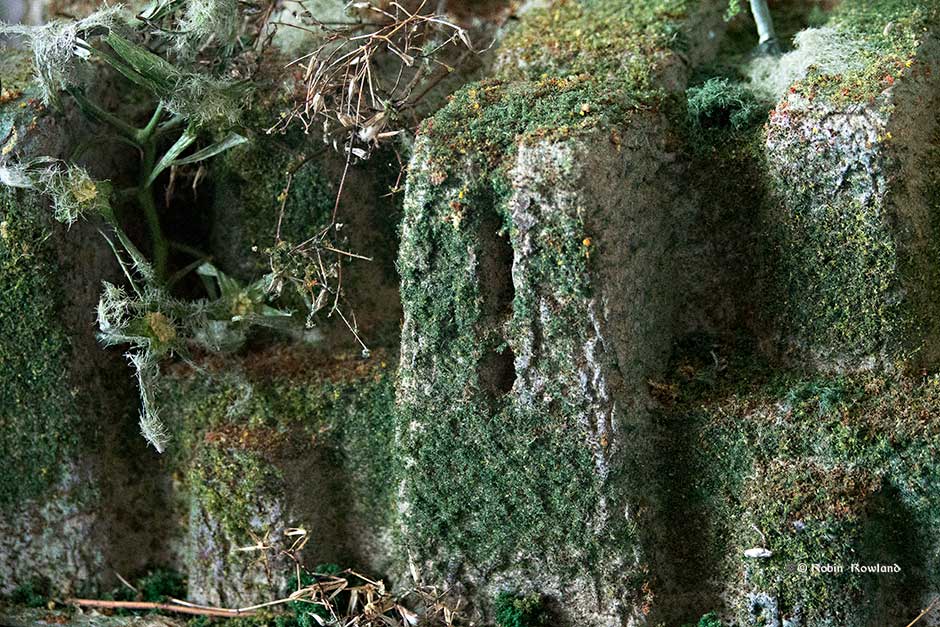 Additional plant life were twigs from my garden and a tomato stem, dipped in dilute white glue and then with some ground cover added.
And here is the final product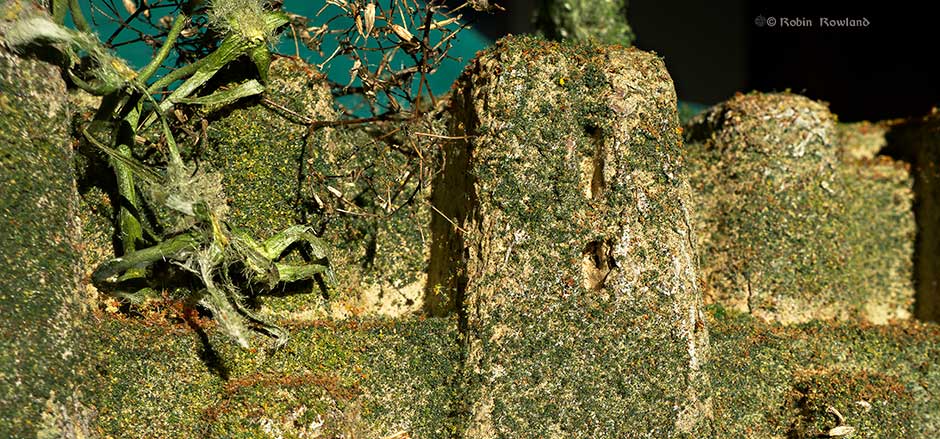 Finally I photoshopped the completed model into an old screen grab of the jungle in Thailand from a documentary I shot back in 1997,  worked so that the temple appears to be part of the older, lower resolution video. It's up to the viewer to decide whether or not the temple is part of a lost civilization on Earth or on an alien world.