Archive For The "alpine" Category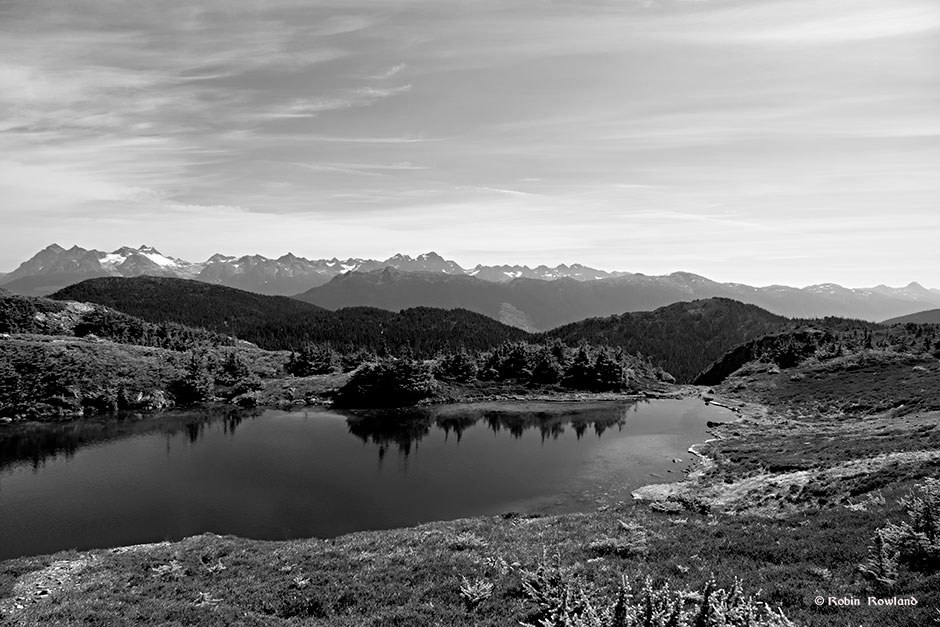 On Monday August 5, friends invited me along for a trip to Trapline Mountain to photograph the alpine. Trapline Mountain is about 30 kilometres east of Terrace, BC. You get to the mountain first by driving along the road that follows the Copper River and then taking a rough access road to the peak. At the peak is a BC Hydro microwave communications tower. The area is popular with photographers, ATV enthusiasts and the occasional campers in the summer and snowmobilers in the winter.
Black and white images
I have converted most of the images to black and white. Depending on the image I either used Photoshop or SilverEfx.
Colour images 
The peak of Trapline Mountain is absolutely beautiful. So I have included some colour images.
Haaland Ave. Waterfall
Haaland Ave. Waterfall tumbles off a cliff into the Copper River.