Archive For The "fog" Category
The Hawaiian hurricanes that follow the path of the "Pineapple Express" across the northern Pacific normally dwindle to rain storms by the time they reach the Kitimat Valley. On October 9, 2015, however, what was left of Hurricane Oho was still at tropical storm strength.
I was assigned by Global BC to get storm and rain pictures.  There was still heavy rain when I shot my first video at the Kitimat viewpoint.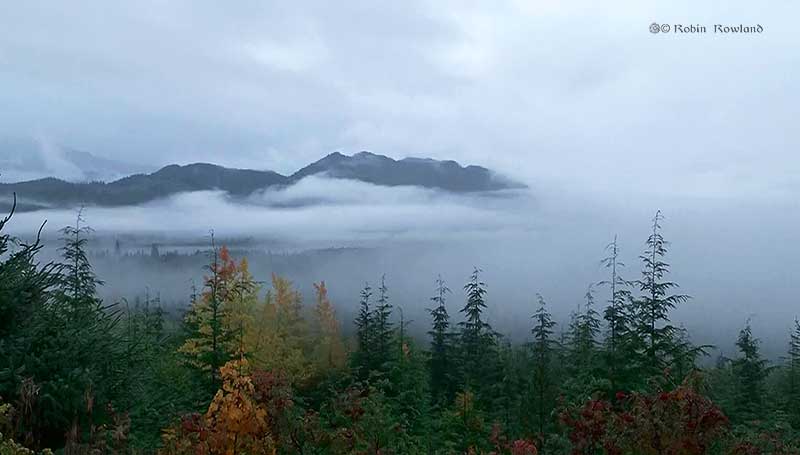 The Kitimat estuary and Minette Bay are hidden in heavy fog as rain from Tropical Storm Oho continues to fall at the Kitimat Viewpoint, Oct. 9. 2015. (Robin Rowland)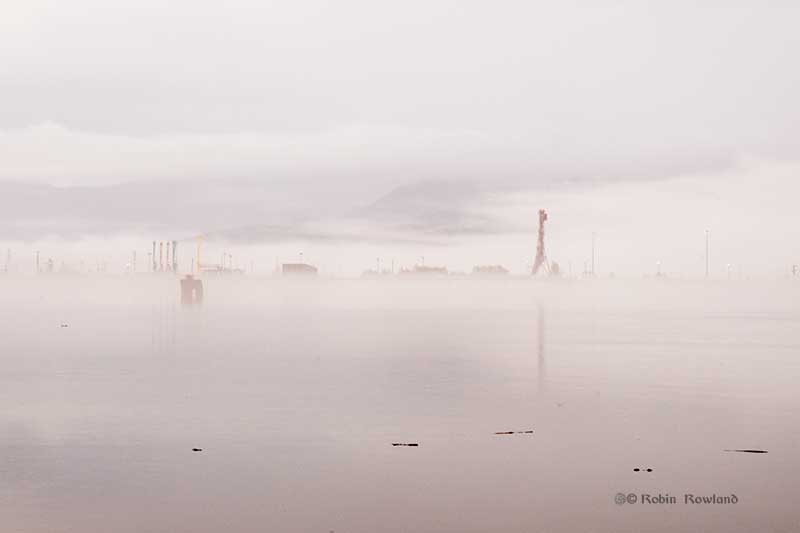 I then drove down to Hospital Beach, expecting to get some good shots of waves pounding against the shore.  To my surprise, I saw Kitimat harbour as I have never seen it.  It was slack tide, the water was dead calm and the fog shrouded the entire harbour.  Looking over to Rio Tinto BC Operations Terminal B (the old Eurocan dock) (Robin Rowland)
Rio Tinto's Terminal A and part of the older smelter emerge from the fog. (Robin Rowland)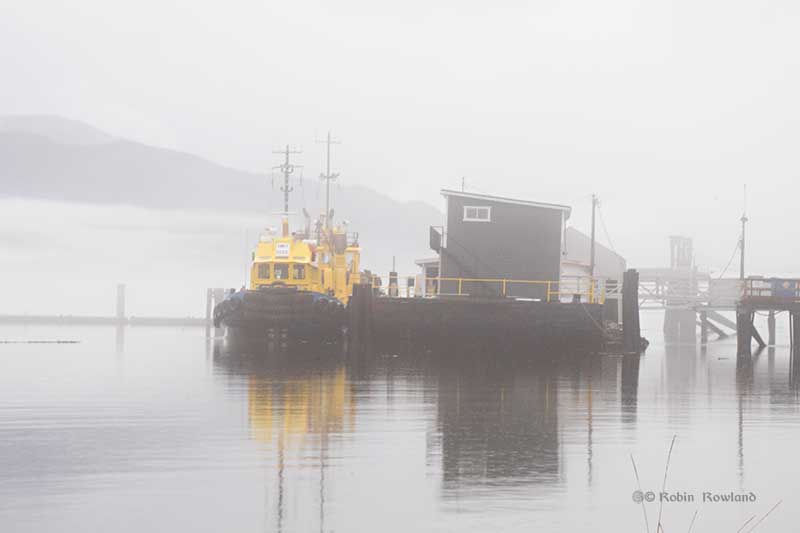 The Smit tug dock. (Robin Rowland)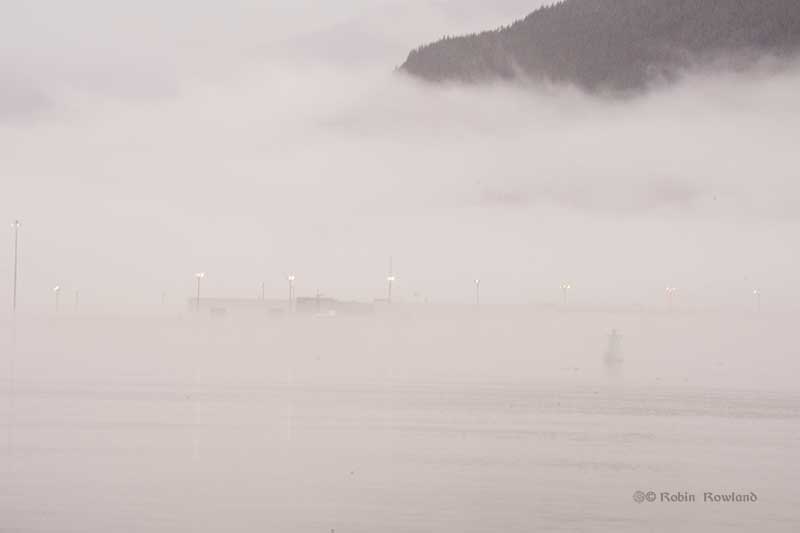 Another view of the harbour looking toward Terminal B. (Robin Rowland)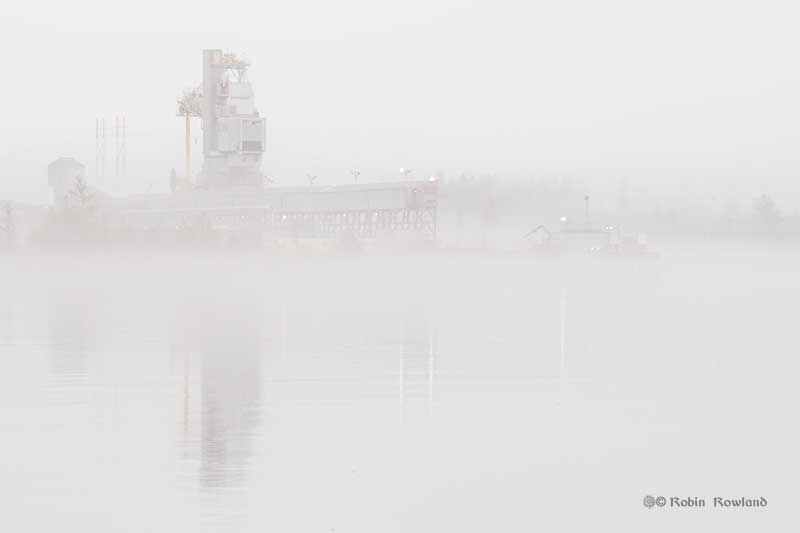 The fog makes part of the harbour look like an alien world from a science fiction movie.(Robin Rowland)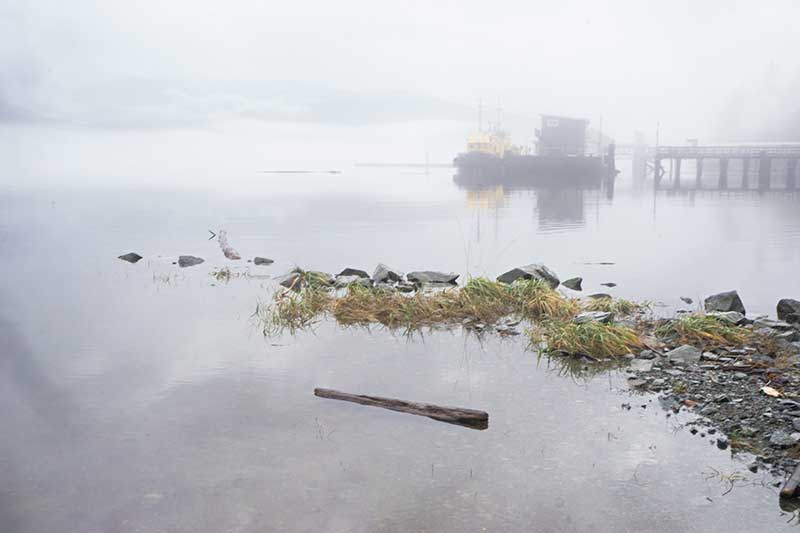 Another view from the Hospital Beach boat launch ramp looking toward the Smit tug dock. (Robin Rowland)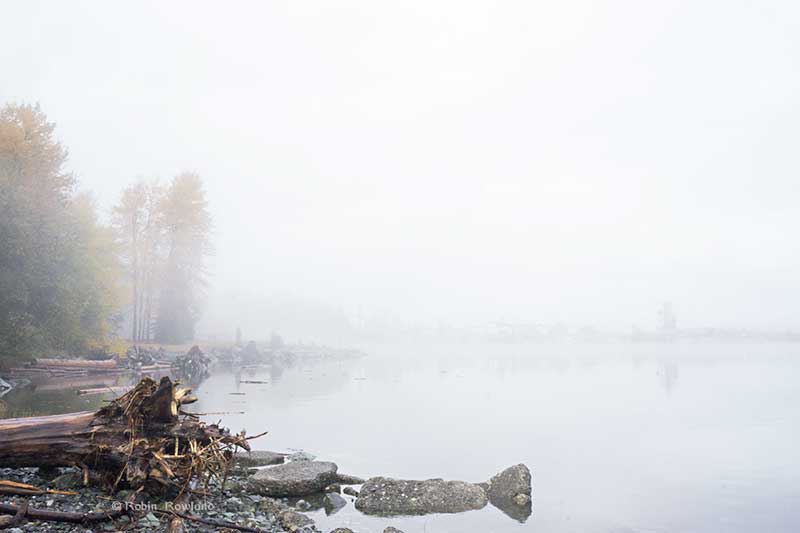 Looking along Hospital Beach back toward Terminal A and the aluminum smelter. (Robin Rowland)
When I was back at my computer, filing the video to Vancouver, the rain from the second storm moving in began to pound down outside my window.