Posts Tagged "Android"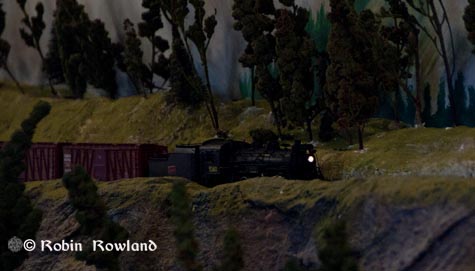 A steam locomotive hauls boxcars as night falls along the Skeena Valley Model Railroad.
Since I've come back to northwestern British Columbia, I've joined the Skeena Valley Model Railroad Association, which you will find in an old railway carriage near the Via Station and ice cream shop at the Terrace CN yards.
Here are a few of the photos I've taken over the past few Mondays when the club meets.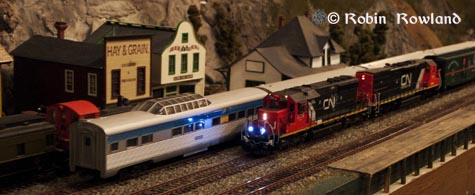 A VIA passenger train waits as a CN freight (with higher priority) passes on the mainline coming to the model version of Prince Rupert.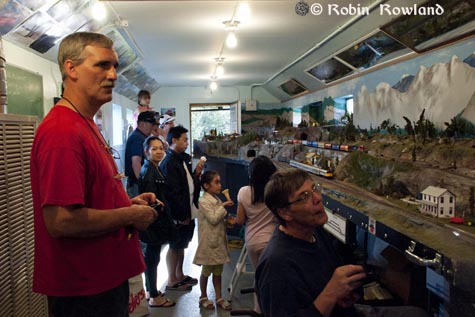 Monday July 12, one of the few sunny days this summer brought us lots of visitors, with Ian Illing (red t-shirt) and  Rene Jenster (seated) using the digital command controls.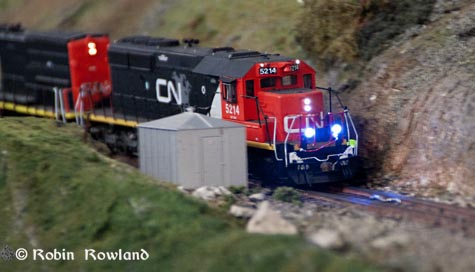 The CN loco, with its bright blue ditch lights marking the way.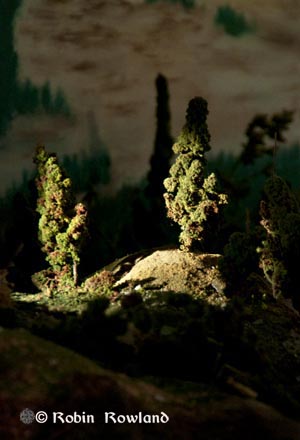 The rays of the real setting sun illuminate a hill top along the Skeena Valley.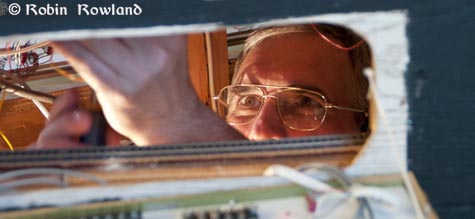 Ian Illing works on the layout wiring, July 12.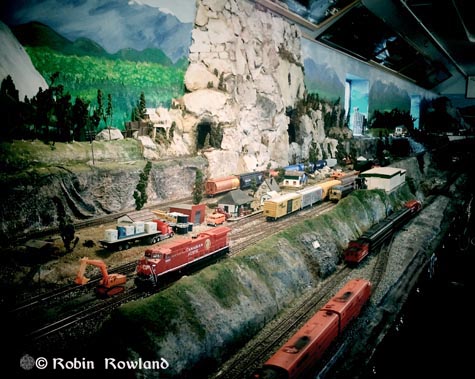 A slightly different view of the layout, taken with the Vignette app on my Android phone.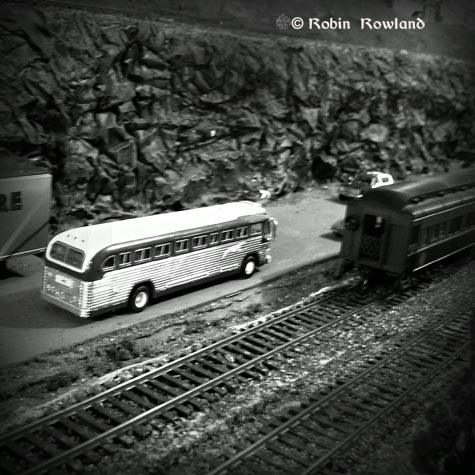 Another Android photo app, Retro Camera, was used to capture the image of this old Greyhound bus.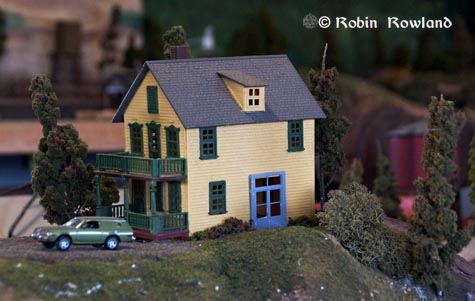 A house on a hill.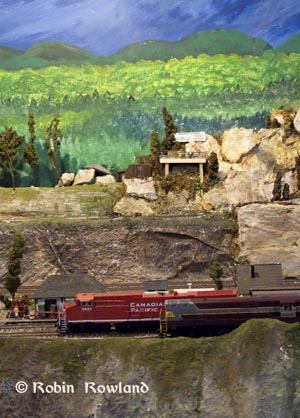 A freight passes the Whistlestop Rest viewpoint, a memorial to members of the association who have passed on, as another freight waits at a siding.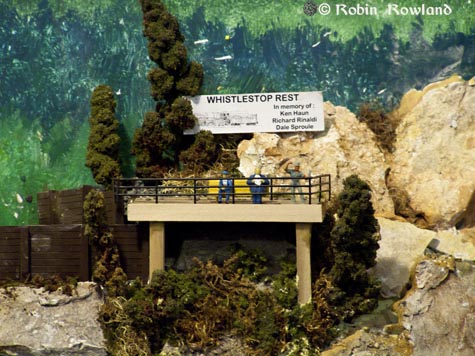 A closer view of the Whistlestop Rest.
Another selection of images from my Android Galaxy camera phone.
These were taken at the same time as the Vignette photos in the last blog but using the black and white setting for the Retrocam.
My favourites for black and white are the Fudgecan (circa 1961 when I was growing up in Kitimat.) which have a sort of silvery sheen to the images.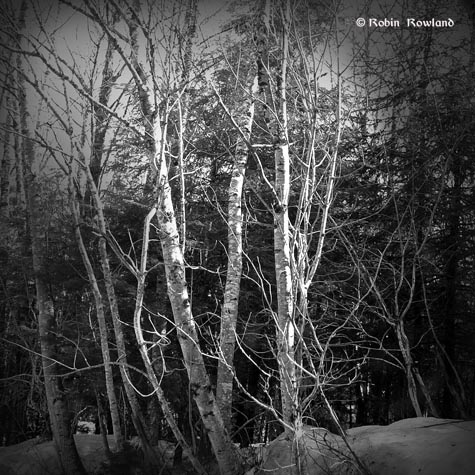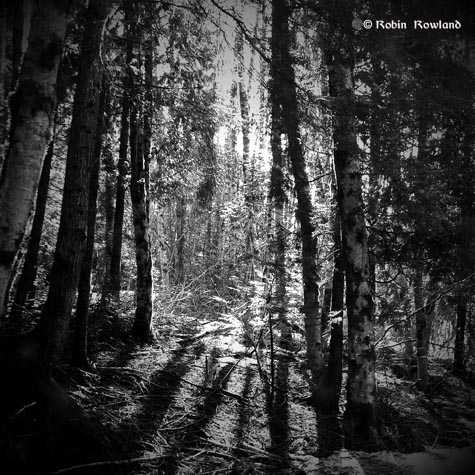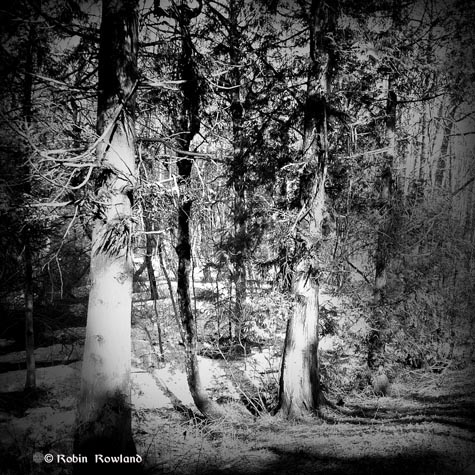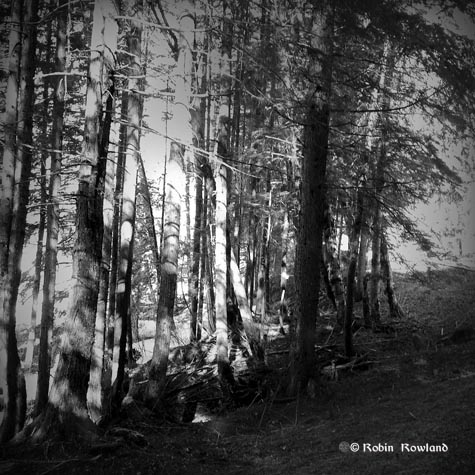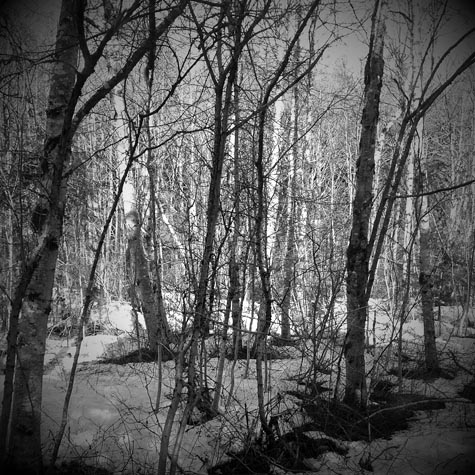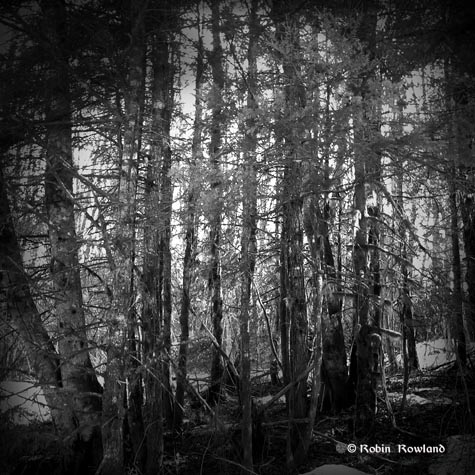 A couple with the "Xolaroid 2000" settings, a Polaroid emulator circa 1972.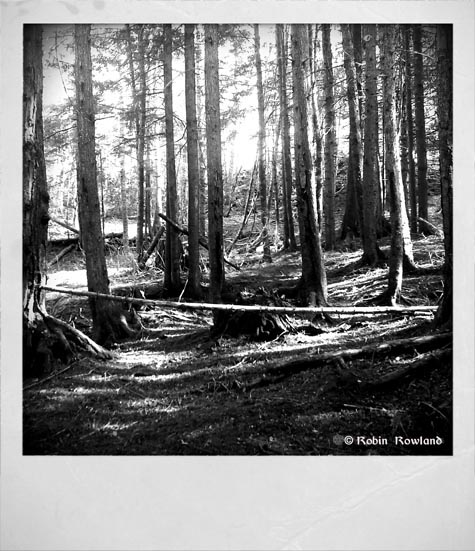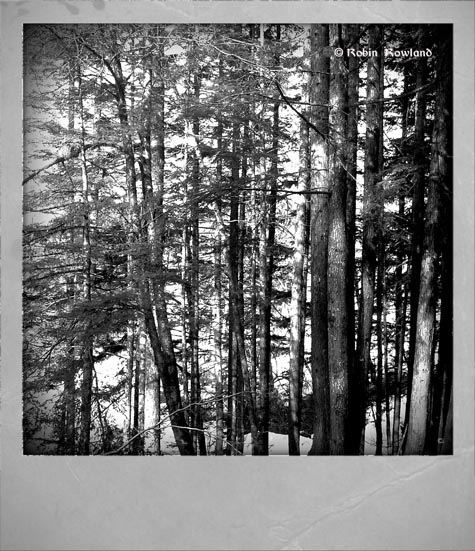 And the Bärbl setting, from a camera produced in Leipzig in 1951.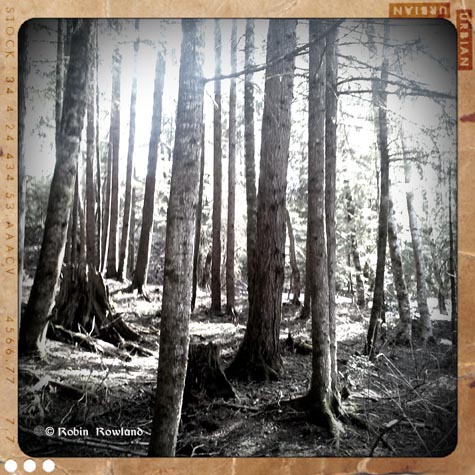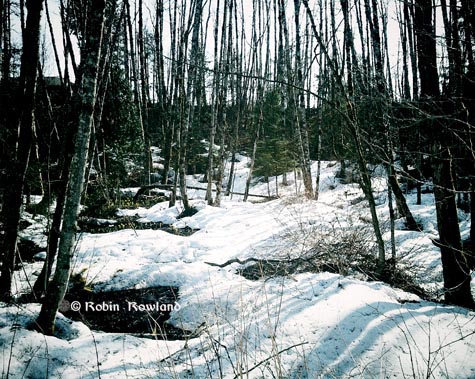 It's spring in British Columbia's northwest and most of the heavy snow we had this winter is long gone. It was warm enough Saturday that I took my shirt off while fixing up the garden.
But the drifts remain in low lying areas, like a ravine park close to my house. So over the past couple days I've gone for a walk in the woods and used the camera in my Samsung Galaxy Android phone to photograph the last of our northern winter as it turns to spring.
In Part One, I am using Vignette (the Android equivalent of the Hipstamatic) and the first few photos were taken with the basic vignette setting.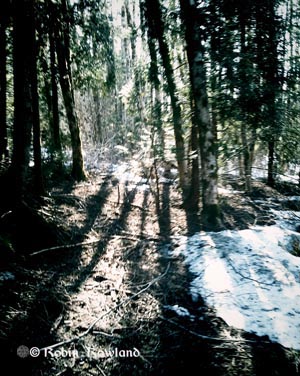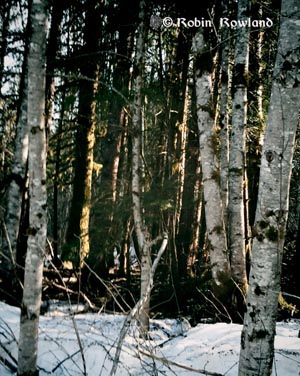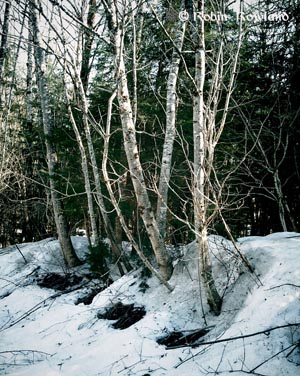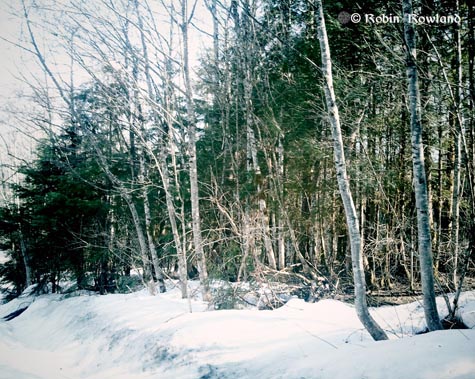 And a few experiments with other settings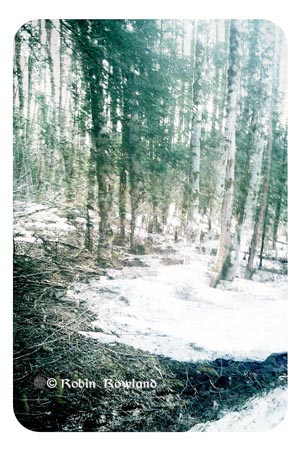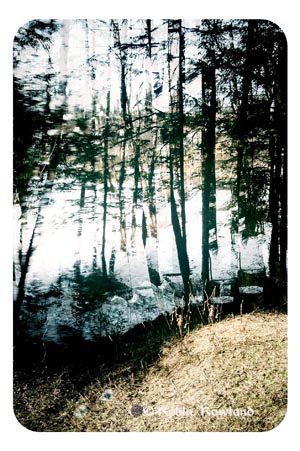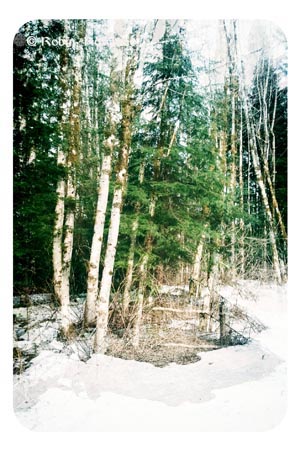 And in the next blog, an old fashioned look on the same walk using the Android Retrocam.