Posts Tagged "fall"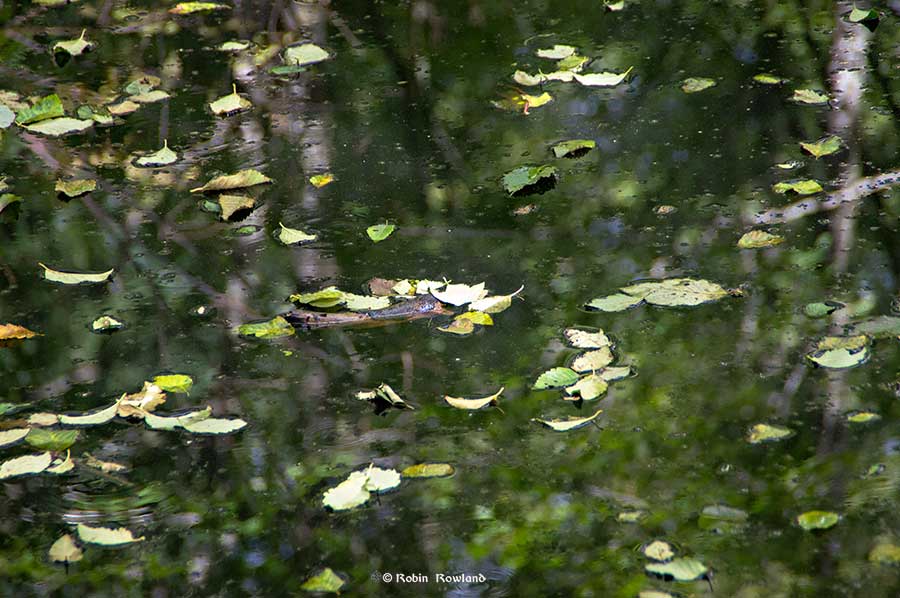 Fall is coming early to Kitimat….or so it appears.  We've just come through about three weeks of cold, wet and windy weather. Some trees are already turning to gold.
In the early afternoon sun along the Kitimat River Lower Dyke Road, the glorious green is still dominant.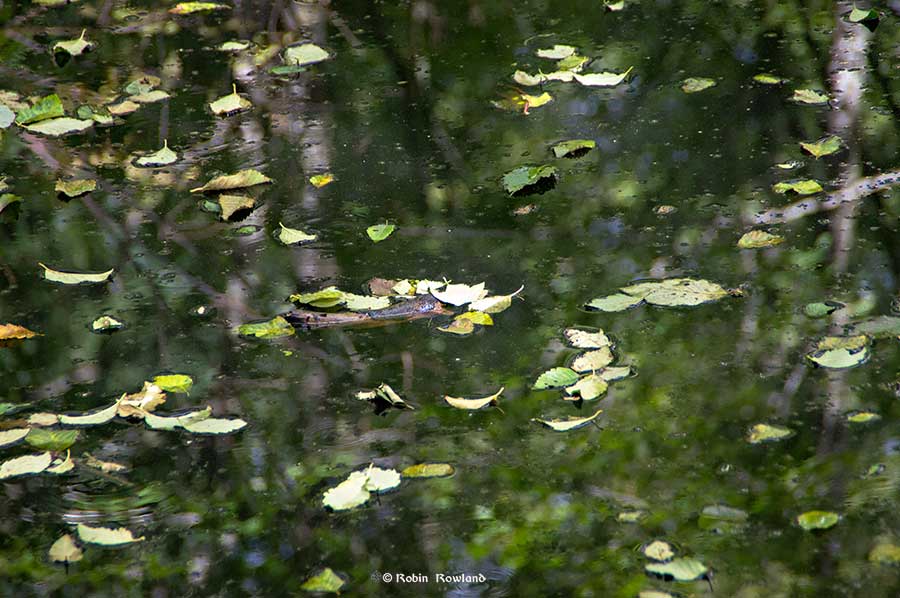 Wind blown green leaves on a pond alongside the Lower Dyke Road. (Robin Rowland)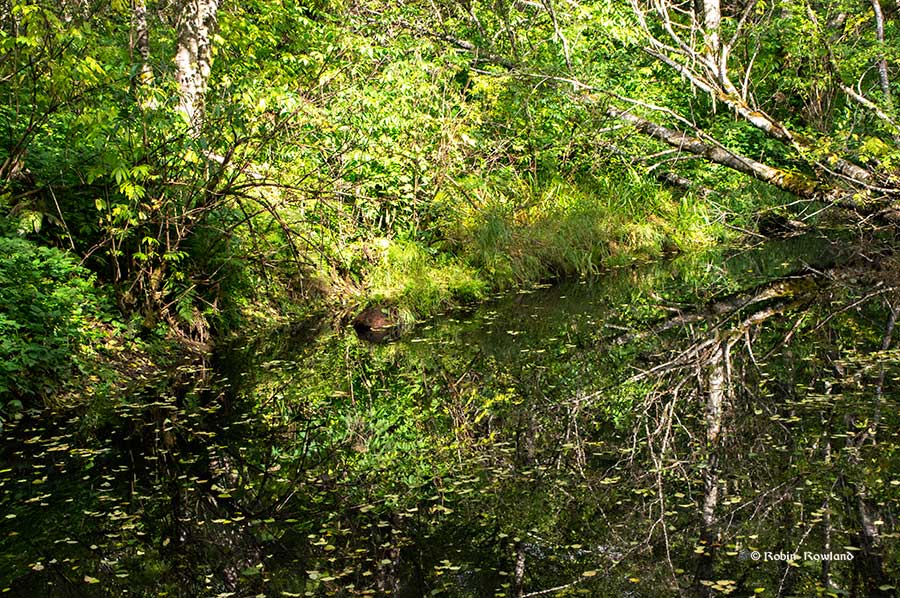 More windblown leaves float along a stream that will eventually reach the Kitimat  River. (Robin Rowland)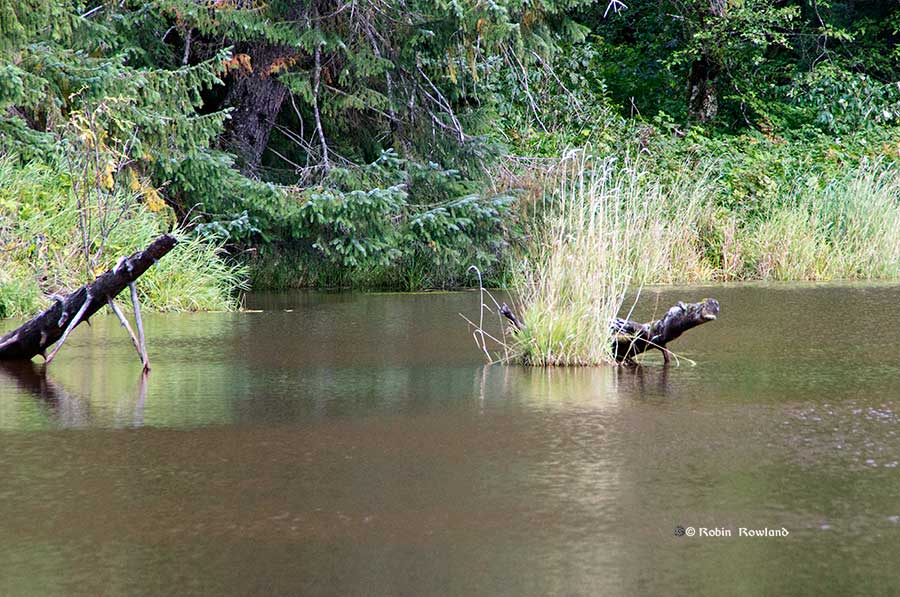 An old log in the middle of a pond looks like an ancient sea monster.  (Robin Rowland)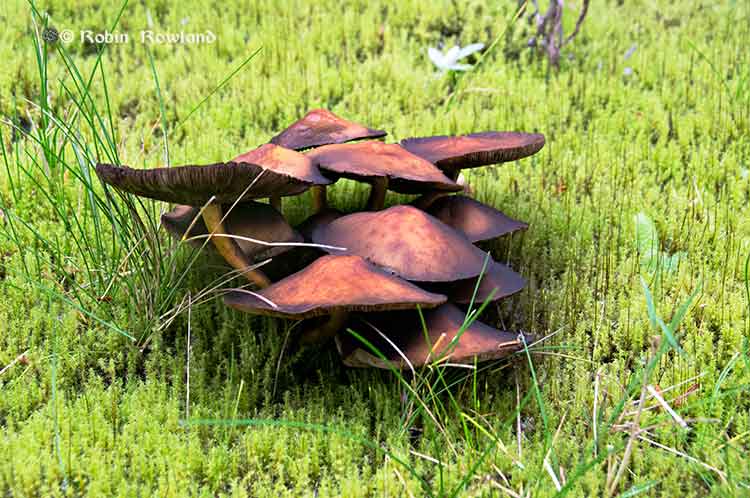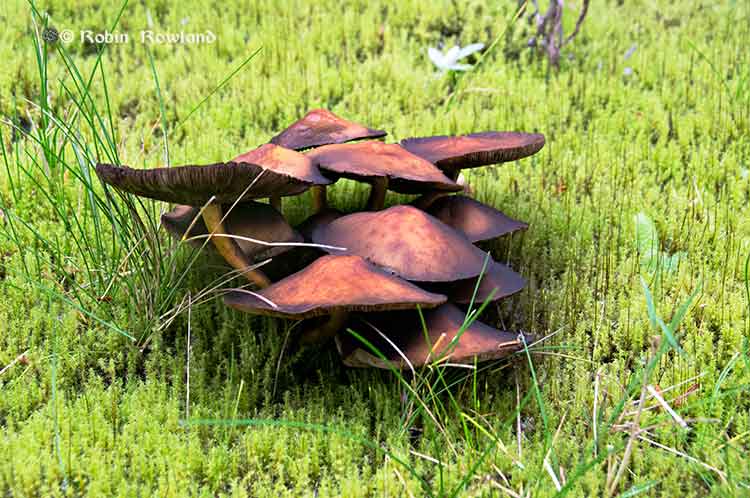 On a bright fall afternoon walking along Lahakas Boulevard in Kitimat, I came across a stretch of green, with all different kinds of mushrooms in just a few metres of ground. This group of mushrooms sort of reminded me perhaps of a house on an alien world.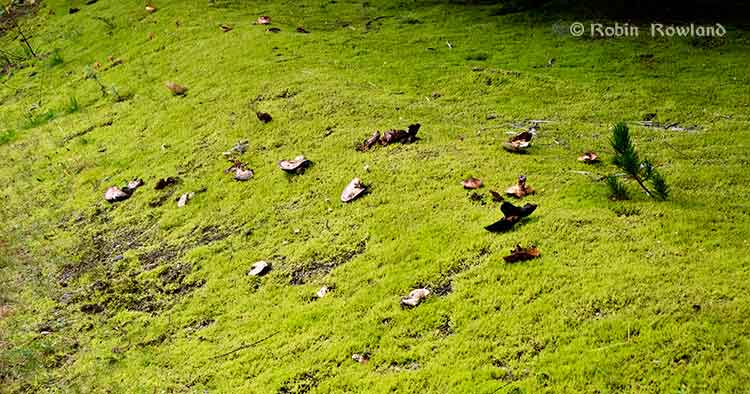 The mushroom field.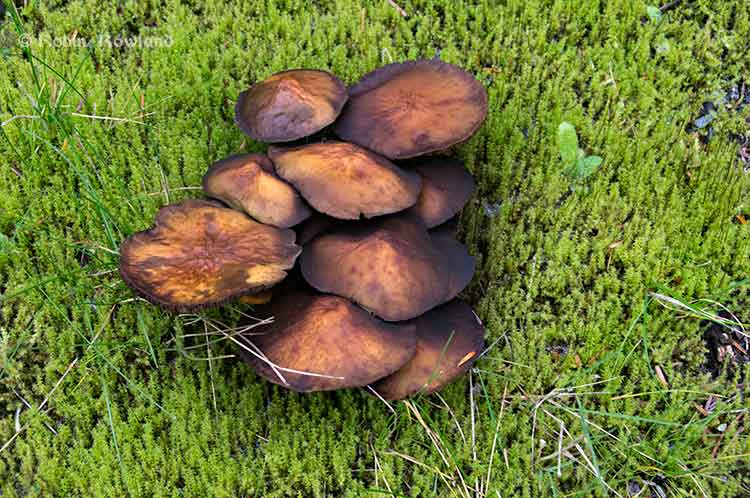 The same group of mushrooms viewed from above.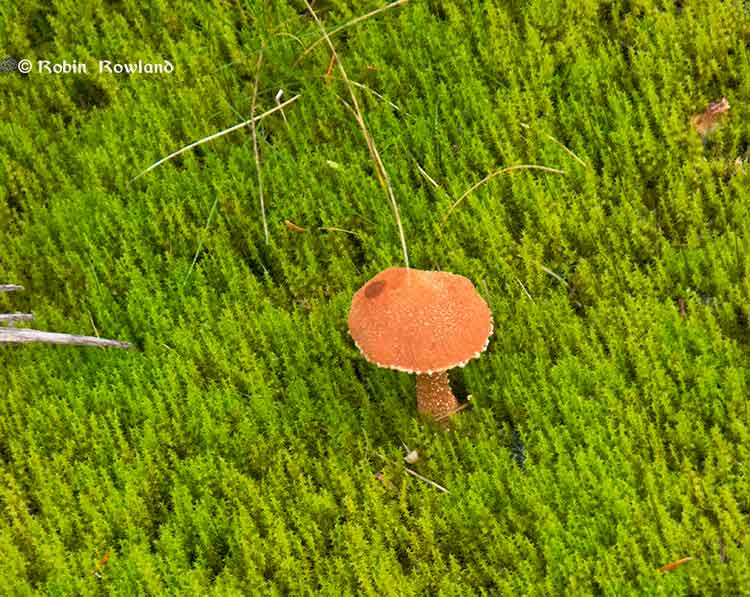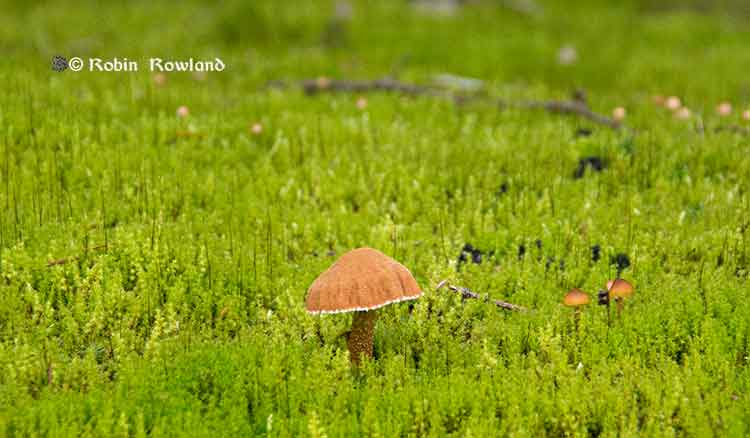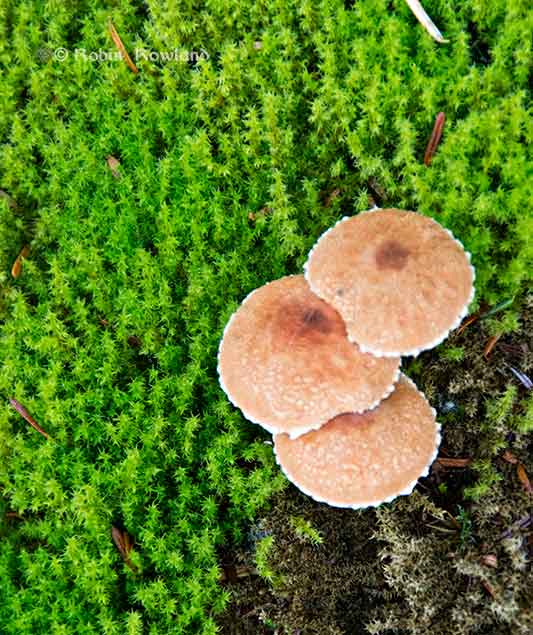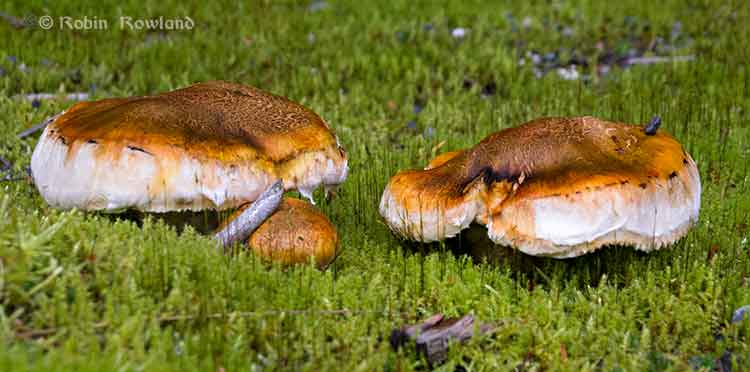 These two made me think of a couple of flying saucers that had just landed on Earth.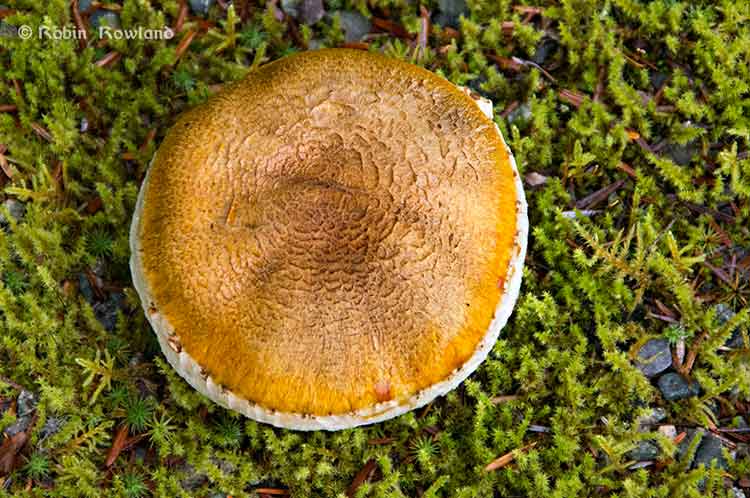 A view of the top of one of the "saucer" mushrooms.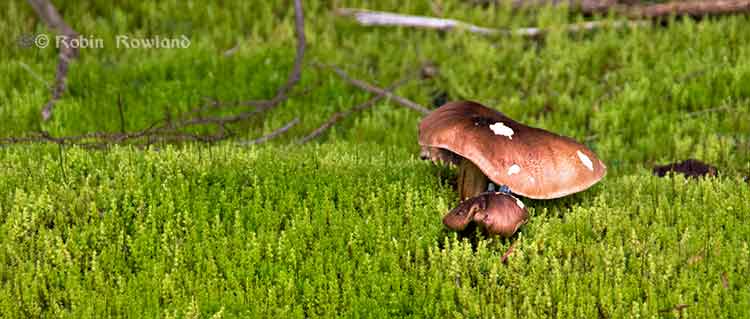 A mushroom with a white spot on it.
After three weeks of constant rain, triggered by one Pineapple Express weather system after another, the sun finally began come out late last week and I was able to shoot some of the spectacular fall colours around my new (and old) hometown of K|itimat.
While northwestern British Columbia is mainly forested by conifers, poplars and other deciduous trees hug the river banks and often appear in small groves on the mountain slopes.
So after three weeks of this (which a lot of long term residents say is unusual even for Kitimat)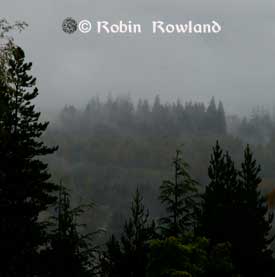 The sun finally came out and you could see the spectacular yellow along the Kitimar River.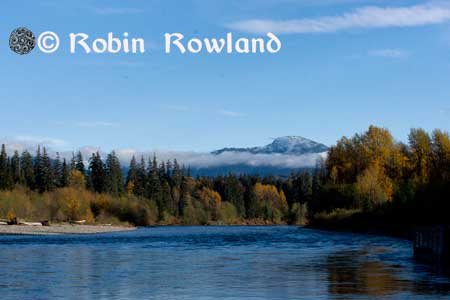 Click on arrow box at right to view in full screen mode.