Posts Tagged "Jack Layton"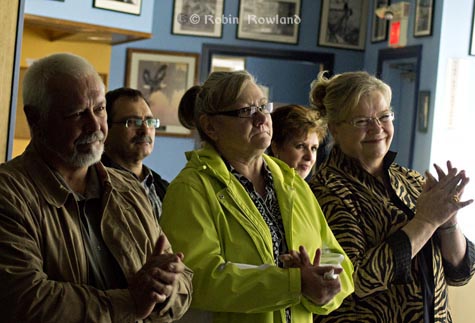 The people of Kitimat, BC came together Saturday Aug 27, 2011, with Canadians across the country to honour the late NDP leader Jack Layton, gathering at the local Canadian Autoworkers Union hall to watch the broadcast of the state funeral . Here Kitimat Councillors Randy Halyk (left) and Corinne Scott (far right) join the crowd in clapping as Lorraine Segato sings "Rise Up" at Roy Thomson Hall in Toronto.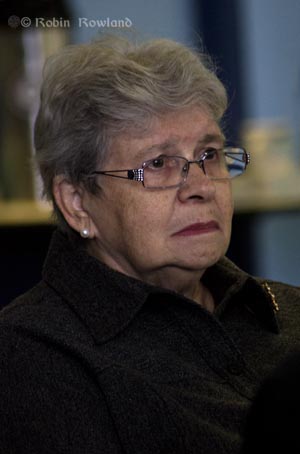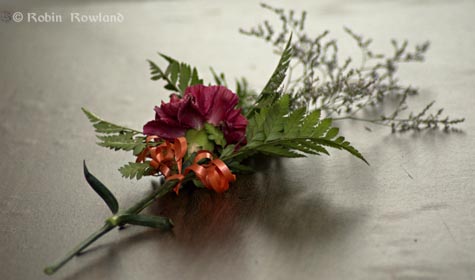 A single red rose was placed on the table used for the television projector.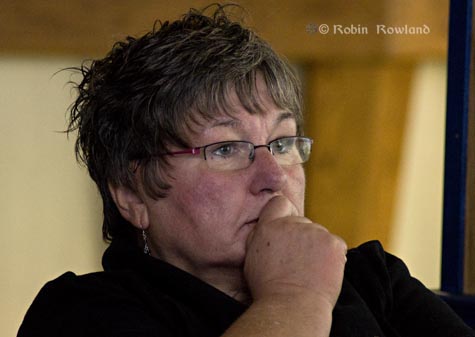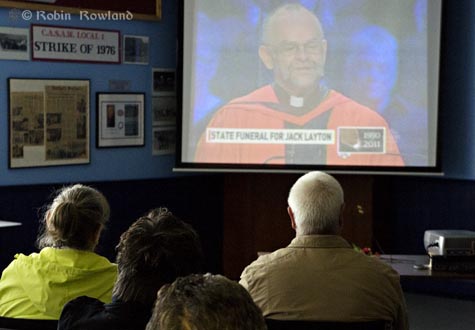 Watching as the Rev. Brent Hawkes of Toronto's Metropolitan Community Church delivers the sermon.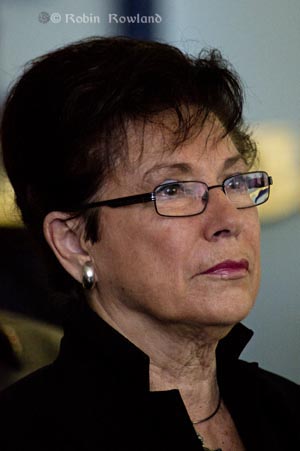 Kitimat Mayor Joanne Monaghan worked closely with Jack Layton when both were officers of the Federation of Canadian Municipalities.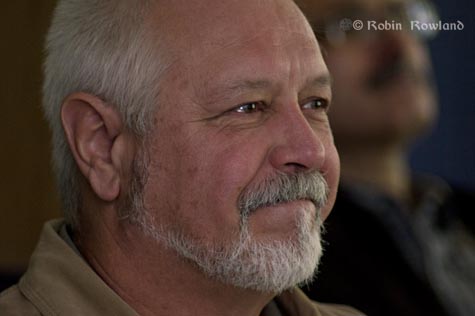 Councillor Randy Halyk cracks a smile as Sarah Layton tells amusing stories about her late father.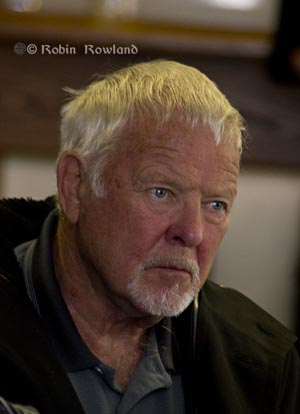 Environmental activist Dieter Wagner of Douglas Channel Watch.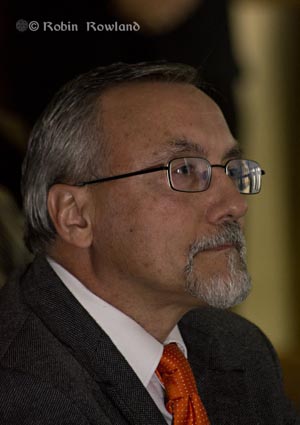 Councillor Rob Goffinet honoured Layton with an orange NDP tie.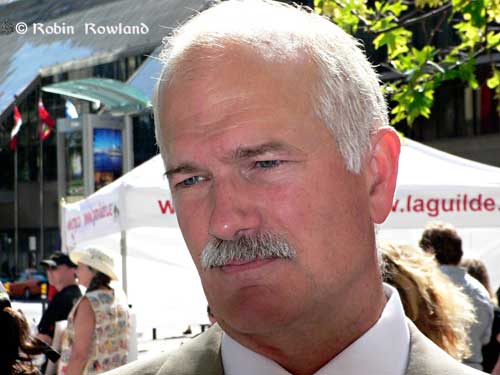 The late New Democratic Party leader Jack Layton listens to the concerns of locked out CBC employees at the picket line at Simcoe Park, Toronto, August 26, 2005.

NDP leader Jack Layton lost his battle with cancer this morning August 22, 2011.
In this photo, taken August 26, 2005, Layton passes the CBC Broadcast Centre after walking the picket line in support of locked out CBC employees before speaking to the crowd gathered at Simcoe Park.
CBC: Canada mourns 'courageous' Jack Layton
Globe and Mail: Jack Layton eschewed attacks in pursuit of greater good
Layton speaks to a large crowd of locked out CBC employees and supporters from other unions at Simcoe Park, August 26, 2005.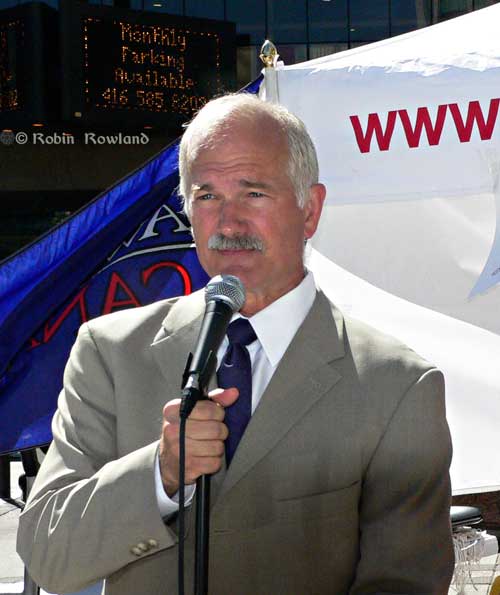 Jack Layton and his wife Olivia Chow were regular participants in the Toronto Pride Pride. This photo is from the 2008 parade.