Archive For The "election" Category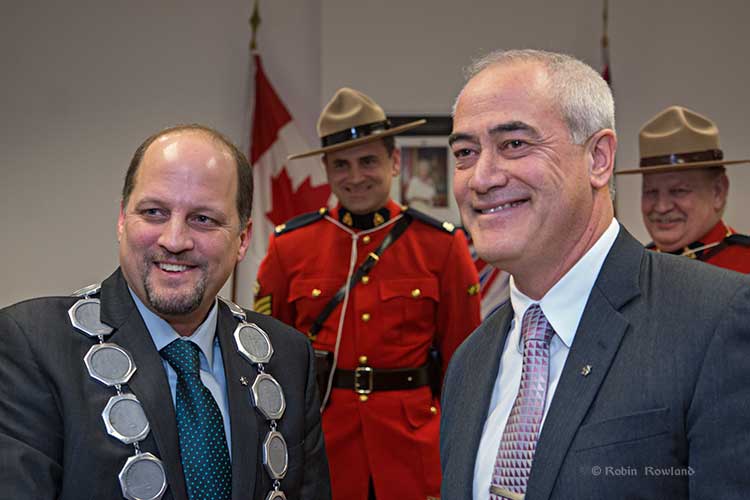 The new District of Kitimat Council was sworn in at a special ceremony at the Council Chambers at Northwest Community College in Kitimat, Monday, December 1, 2014.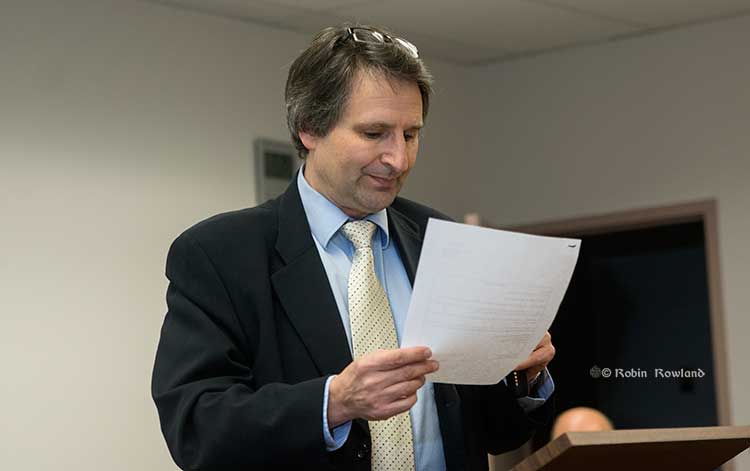 Mario Feldhoff reads the oath of office. (Robin Rowland)
Councillor Rob Goffinet with Sgt. Morgan and Staff Sgt. Harrison.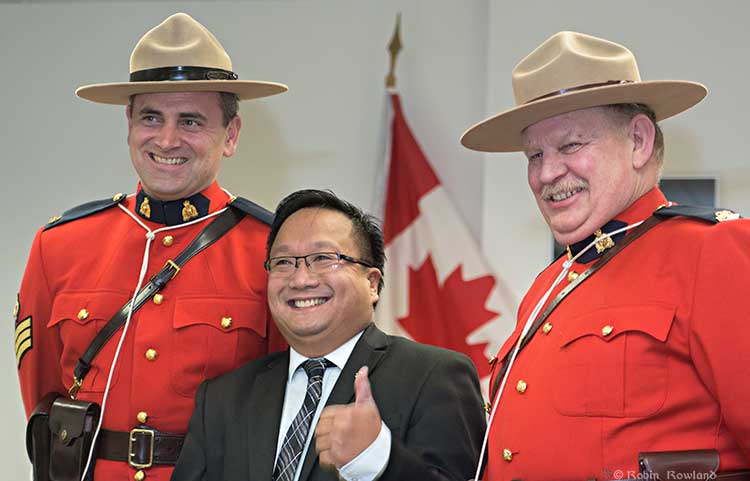 Councillor Edwin Empinado celebrates being elected for a second term. (Robin Rowland)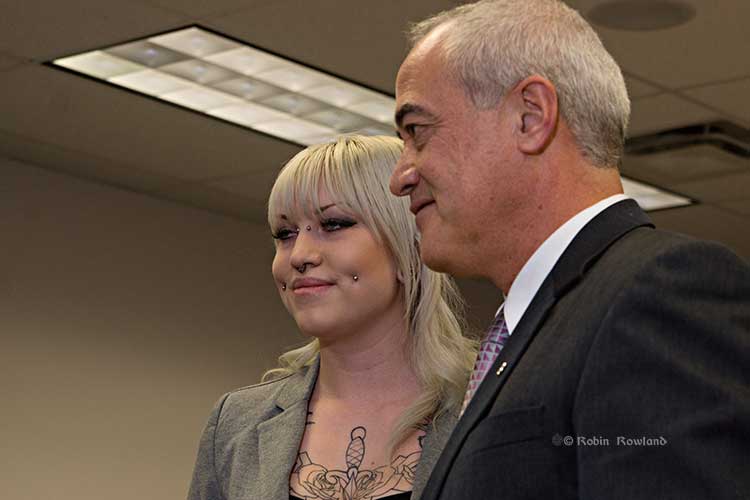 Ron Poole swears in new councillor, tattoo artist Claire Rattée. (Robin Rowland)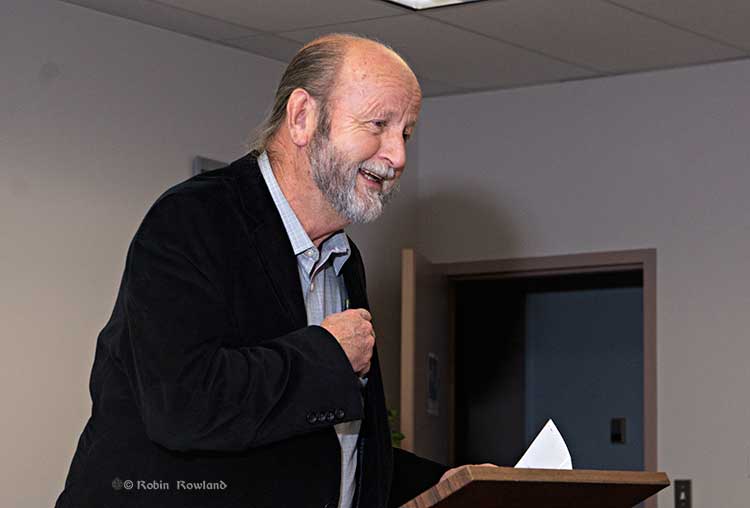 New councillor Larry Walker prepares to sign his oath of office. (Robin Rowland)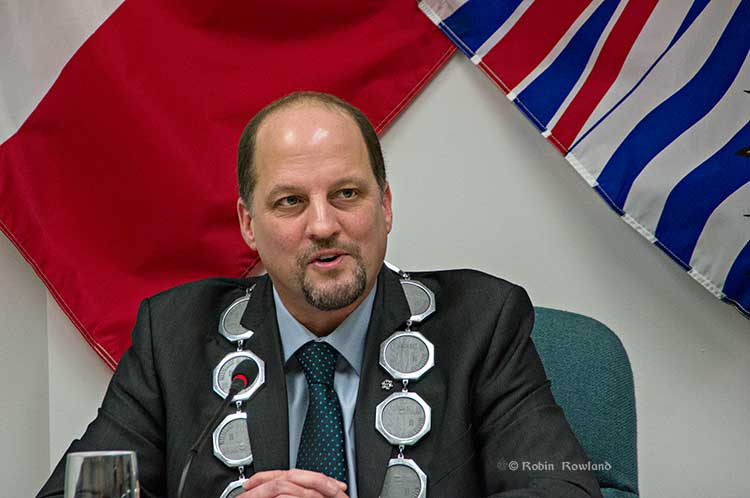 The new mayor, Phil Germuth gives his inaugural address. (Robin Rowland)
The 2014 District of Kitimat Council, (left to right) Councillor Edwin Empinado, Councillor Larry Walker, Councillor Mario Feldhoff, Mayor Phil Germuth, Councillor Rob Goffinet, Councillor Claire Rattée and Councillor Mary Murphy, with Sgt. Graham Morgan and Staff Sgt. Phil Harrison.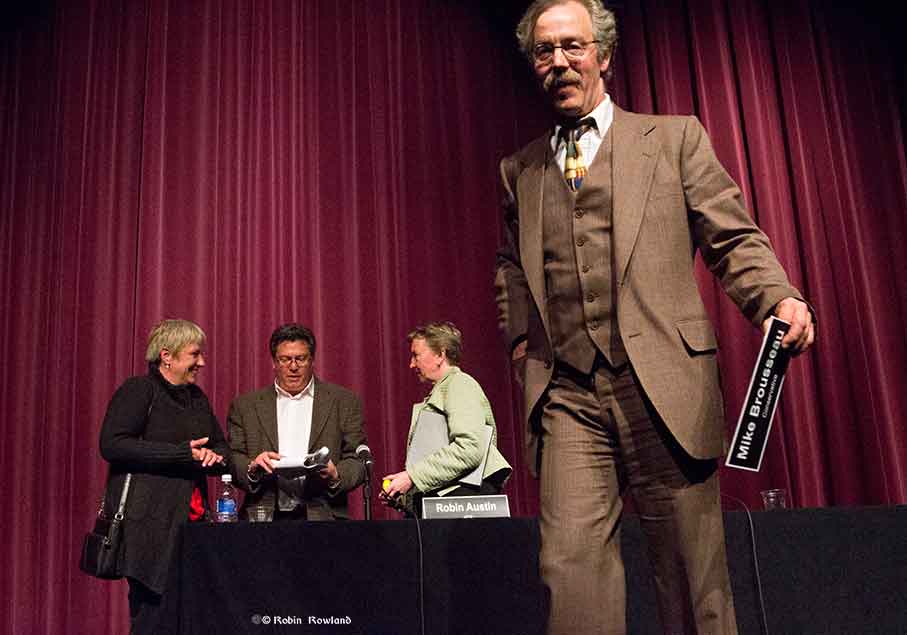 The candidates from three of the major provincial parties in Skeena riding in the 2013 British Columbia election participated in an all candidates meeting Wednesday, May 1, 2013. NDP candidate and MLA incumbent Robin Austin makes a point while Conservative candidate Mike Brousseau and Carol Leclerc listen.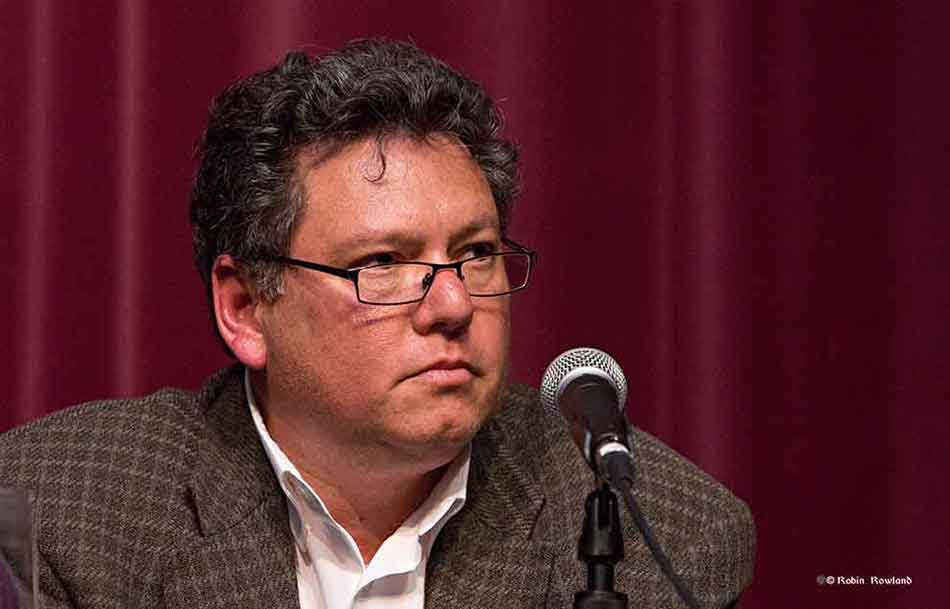 Robin Austin listens to a question at the all candidates meeting.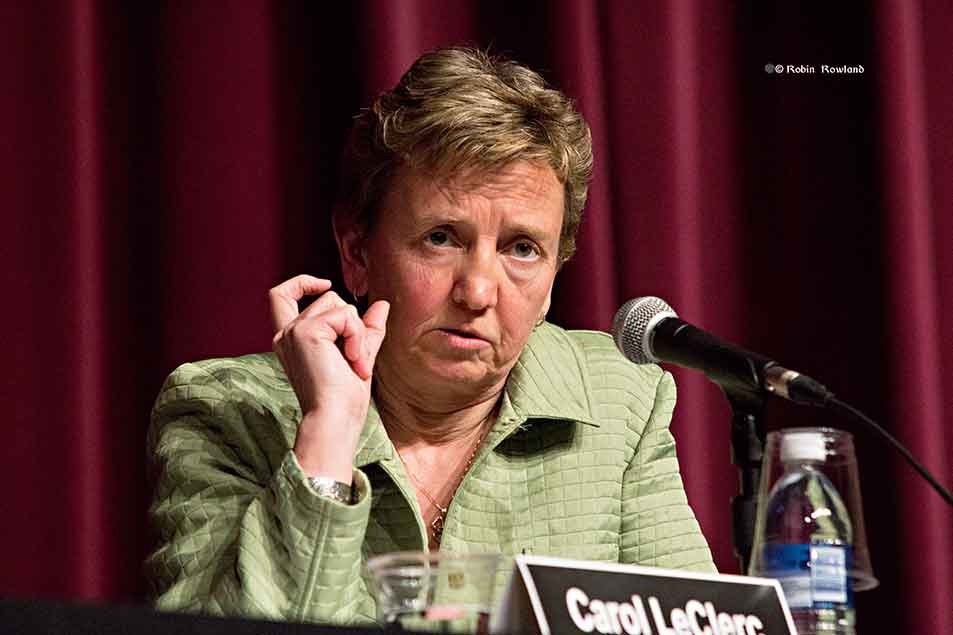 Liberal Carol Leclerc makes a point.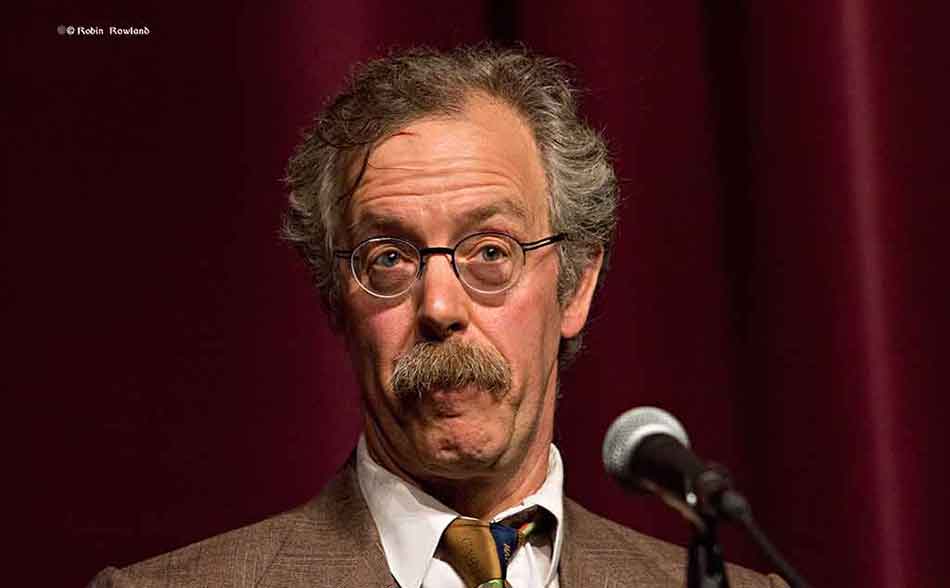 Mike Brousseau listens to a questioner.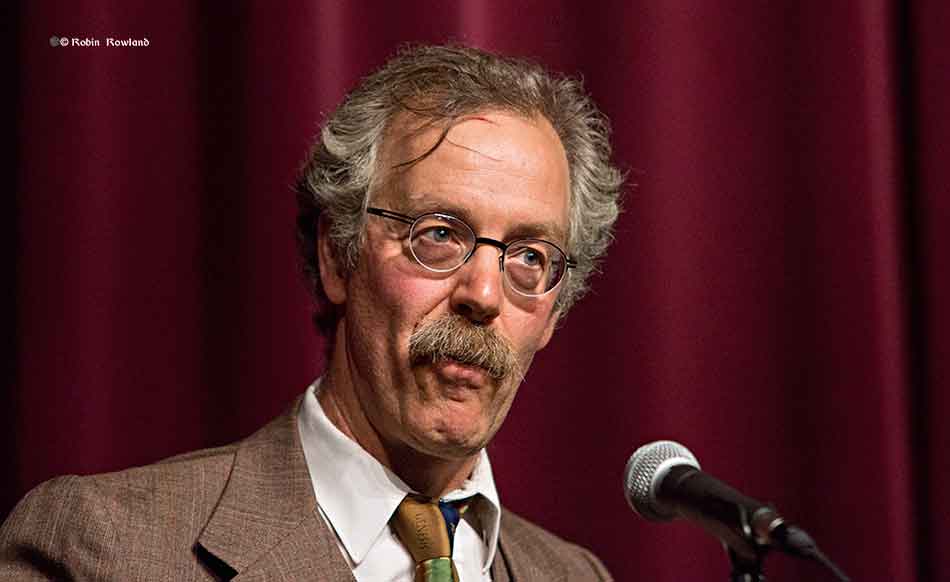 Conservative Mike Brousseau answers a question.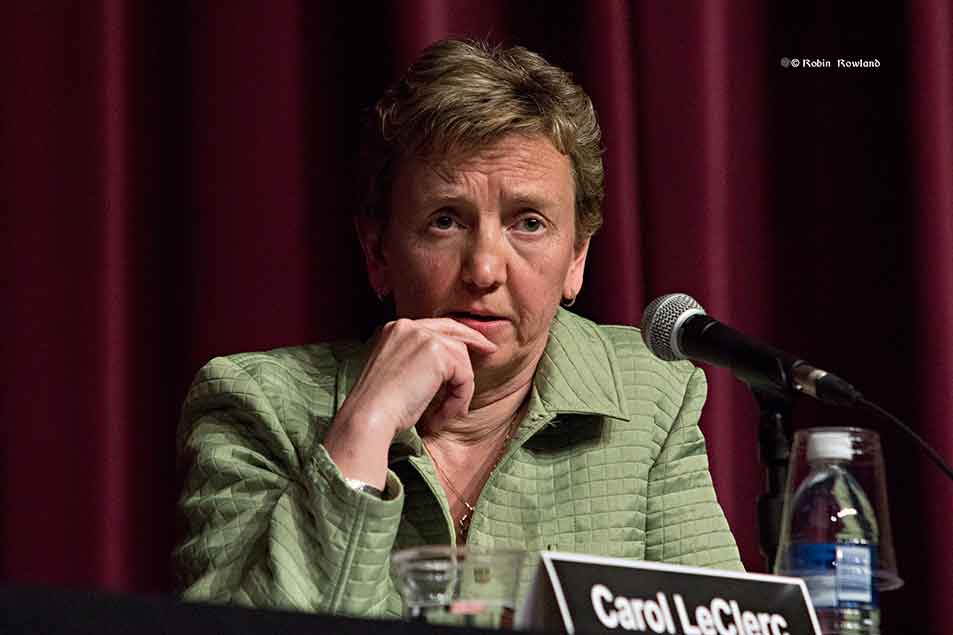 Liberal Carol Leclerc listens to a question.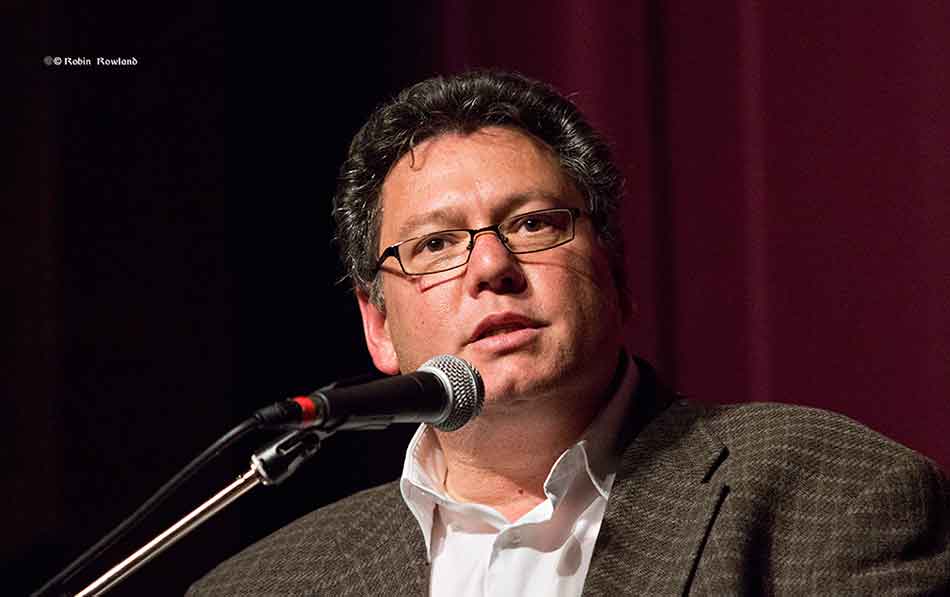 Robin Austin answers a question.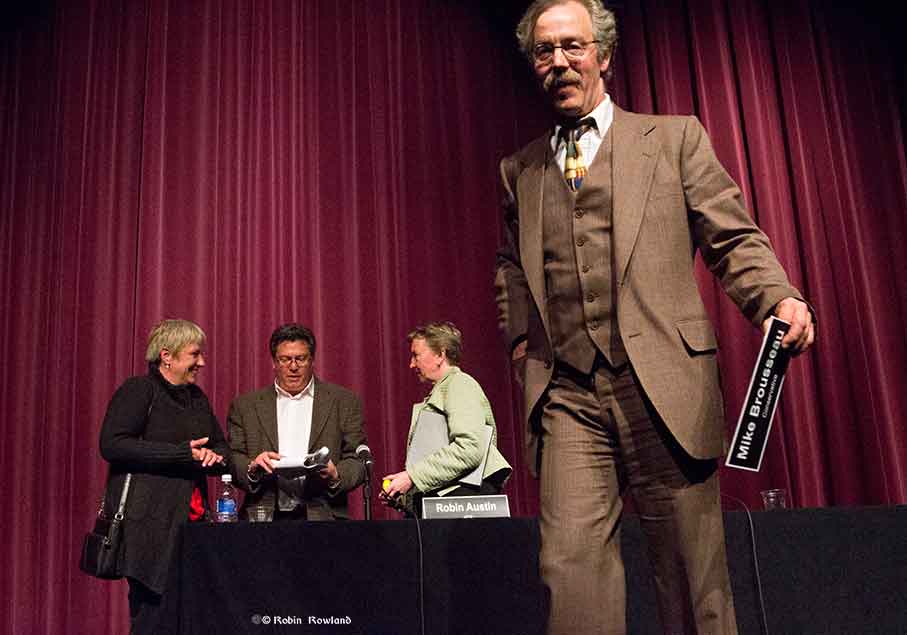 Mike Brousseau, the Conservative candidate leaves the stage at the Mt. Elizabeth Theatre following an all candidates meeting in Kitimat, BC, May 1, 2013 In the background, NDP candidate Robin Austin of the NDP, the incumbent MLA, centre, chats with Trish Parsons of the Kitimat Chamber of Commerce, left, and Liberal candidate, Carol LeClerc, right
.