Archive For The "snow" Category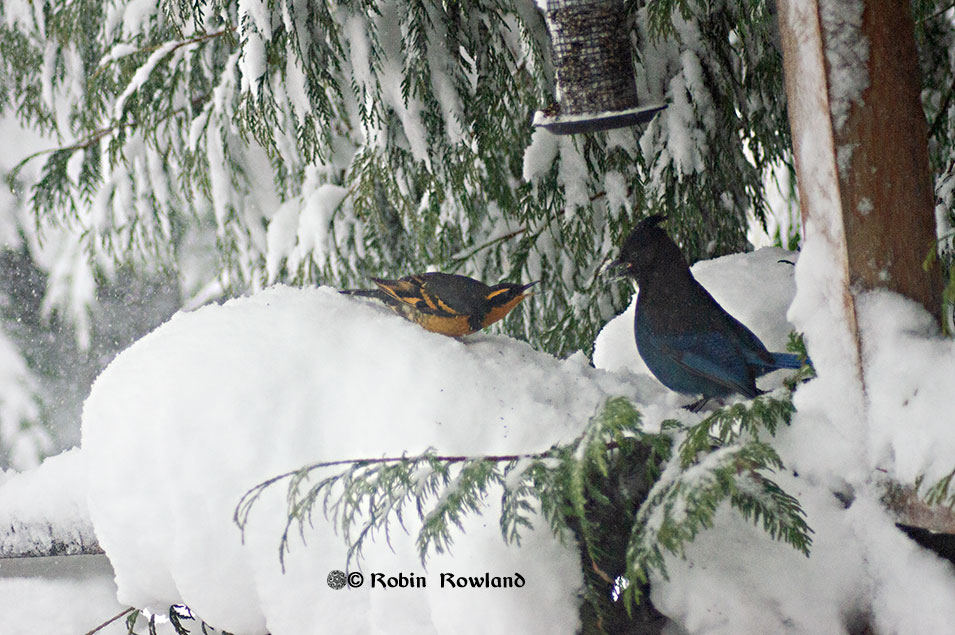 The decade of the 2020s came in like a mountain lion on January 3, 2020 here in Kitimat, with (up until now) 75 centimetres or 30 inches of snow.
I came inside after digging out the first time (I would dig out twice more today) and sat down for lunch only to see at least a dozen juncos at my feeder in the midst of the wind and blowing snow. I have an older camera on the table so I can photograph any birds that might come to the feeder. A varied thrush flew down, scattering the juncos. The varied thrush was too big for the feeder (or at least it thought it was) so it waited while the juncos gorged themselves and picked up and seeds that dropped from the feeder.
About an hour later a steller's jay joined the group. The thrush and the steller's jay seemed to get along at first but later this was a confrontation between the two while the juncos watched. The steller's jay, being a smarter bird (like all corvids) did find a away to get at the feeder.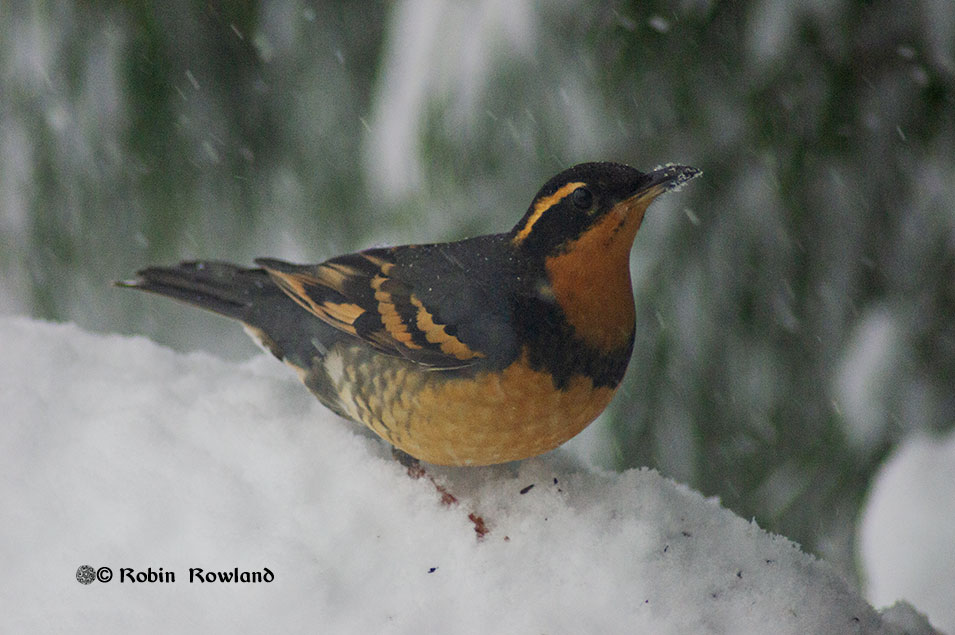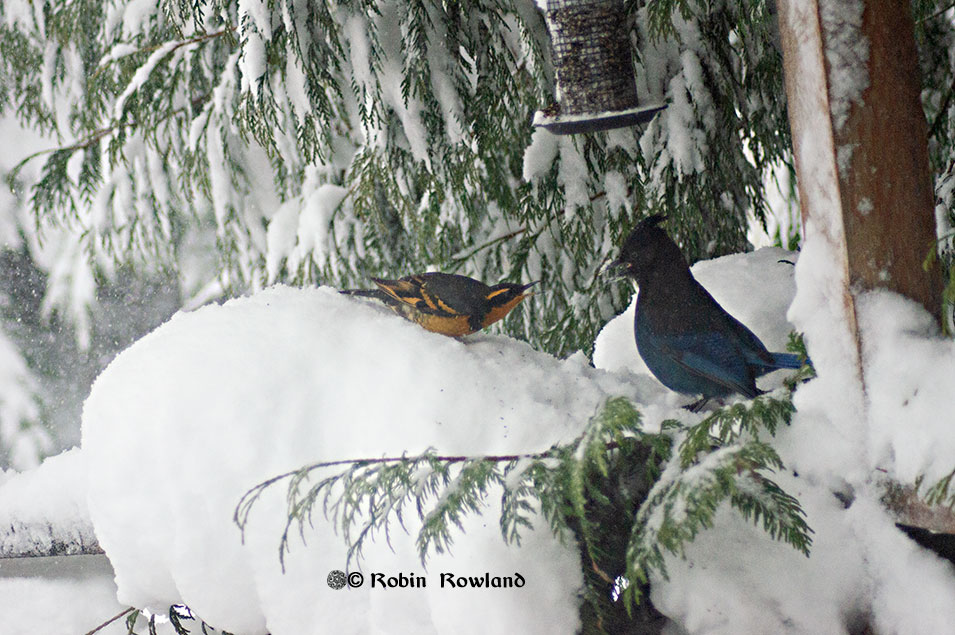 Most of the juncos and the varied thrush were still there a few hours later as it began to get dark.