Posts Tagged "photoblog"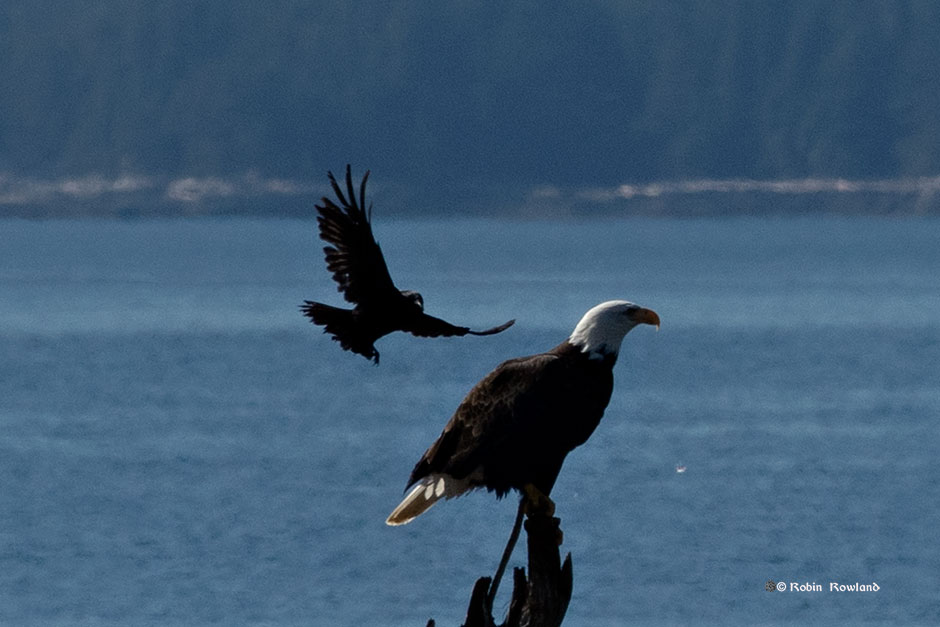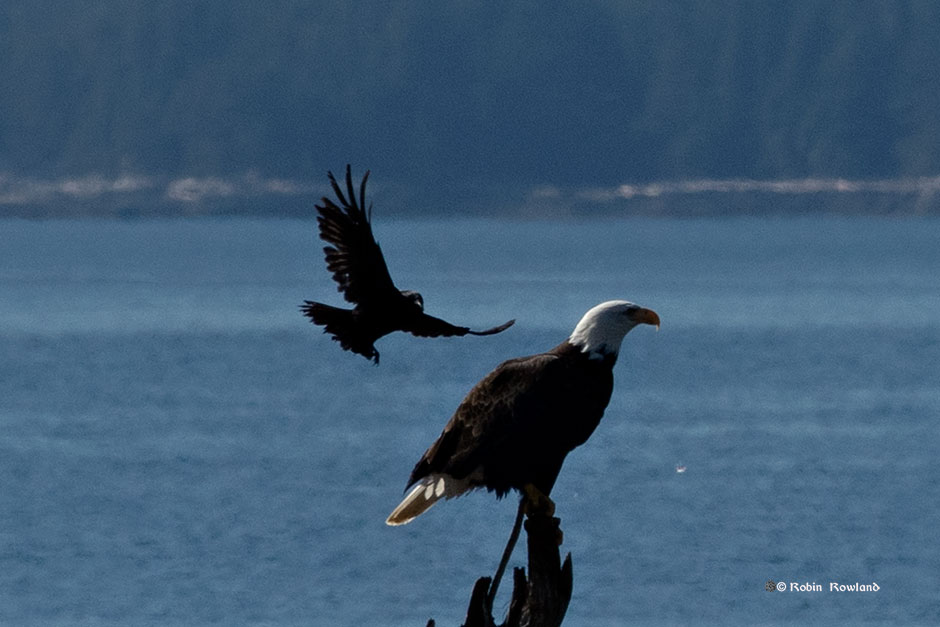 A crow mobs a bald eagle at the mouth of Wahtl Creek, MK Bay marina, Kitimat, BC. I was out shooting for fun along the Kitimat/Kitamaat Village waterfront when I captured the story of a fiesty crow that demanded a bald eagle get off an old log in the Wahtl Creek estuary. The crow apparently thought it was its perch, not the eagle's.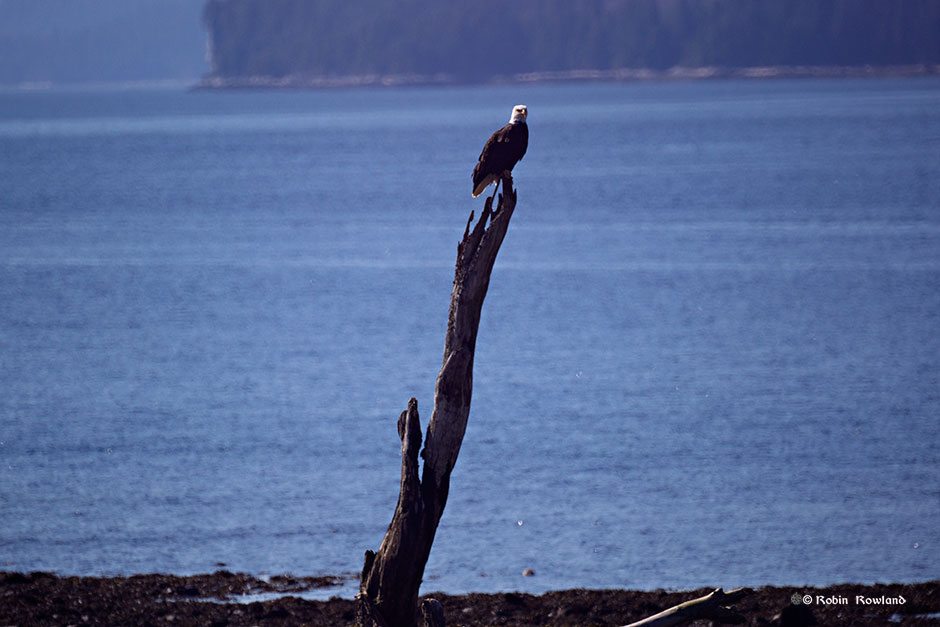 Cameras, Sony RX10iii and Sony Alpha 77 with Minolta 500mm mirror lens.