The Creative Guide to Research
How to Find What You Need…
Online or Offline
By Robin Rowland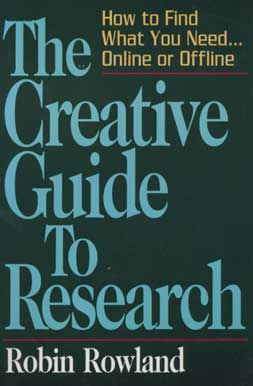 Career Press, September 2000
Specs:6 x 9, paper, 256 pp.
ISBN 1-56414-442-9, U.S. $16.99 (Can. $25.95)
Arabic Version: The Creative Guide to Research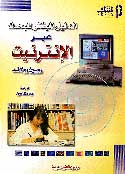 Aims
The aim of this book is to give the reader the sense that research is an adventure, not drudergy and regurgitation. As Barbara Tuchman pointed out in her Practicing History, research can be quite addictive. It will teach the reader:
How to focus a project and map out a search strategy. How to be ready for the unexpected gem or the unanticipated problem. The best place for the research, online, offline or both. How to follow a paper trail. How to deal with people in research. How to deal with library, archive and government bureaucracy. Tips for informal and formal interviews. How to get the best out of the ever-changing search engines on the Web. How to know when to stop.
How to have fun doing it.