The Niagara Falls Review is reporting that retired CBC cameraman and well-known  blues musician, Richard Dawson, died suddenly last week of a heart attack in Thailand. He was 62.
Here are three photos of Rich that I took during the victory party that marked the end of the CBC lockout in October 2005.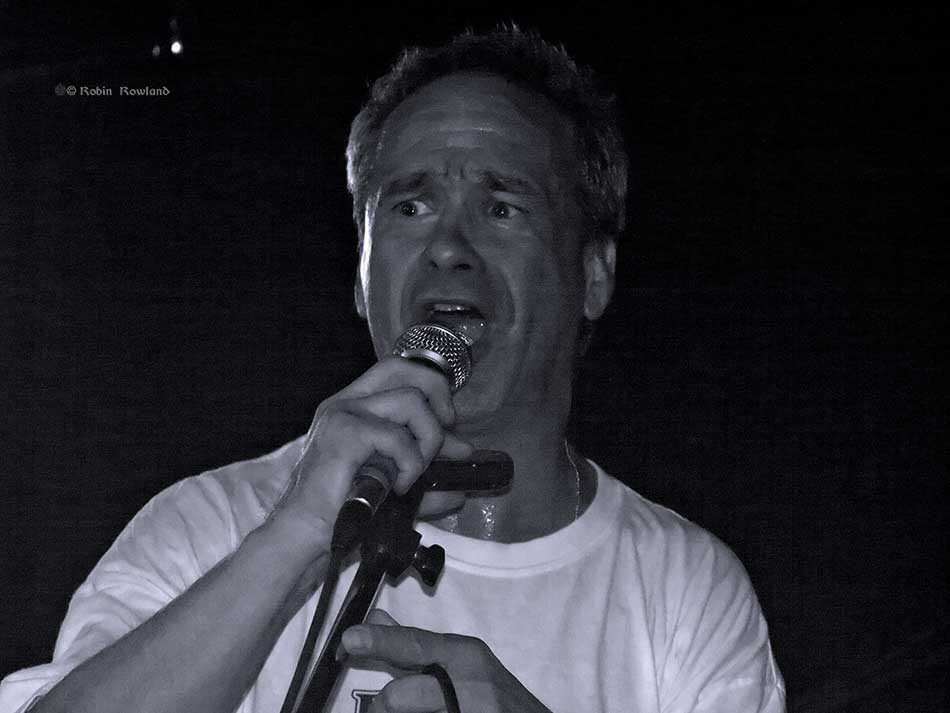 I do remember from that concert that Rich was amazing on the harmonica.
Writing in the Review, reporter John Law says:
A student of the Chicago blues, Dawson and his fiery harmonica were mainstays of the Niagara music scene. Inspired by some blues records his brother brought back from Buffalo when he was 13, he was jamming in bands around southern Ontario for years while chasing his actual dream: Film making.

Dawson was a classmate of James Cameron at Stamford Collegiate. The Oscar-winning director gave him a five-page script one day called Paradise which had similarities to his eventual 2009 epic Avatar. Dawson kept the script securely stored away, and gave a copy back to Cameron when the director returned to Niagara Falls in 1996.

Dawson wrote and directed the Niagara Falls documentary Shoes of the Devil with Niagara Falls' late historian George Siebel, and spent 32 years at CBC as a cameraman. Recently, he was teaching harmonica part-time at Niagara College.
The report says funeral arrangements are pending. RIP Rich.