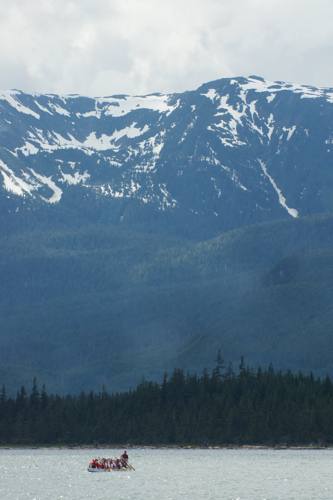 The annual Kitimat Dragon Boat races were held at Minette Bay on July 2, 2011. The day began in pouring rain and gradually began to clear in the afternoon and by the finals in the afternoon, it was sunny and warm.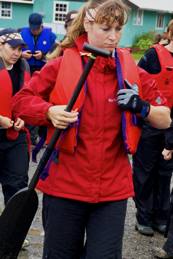 Putting on the PFD as the crews prepare for the first race.
Racing onto the dock for the first race.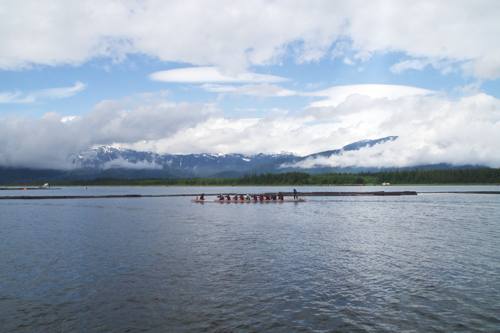 Heading out beyond the logs to the race course.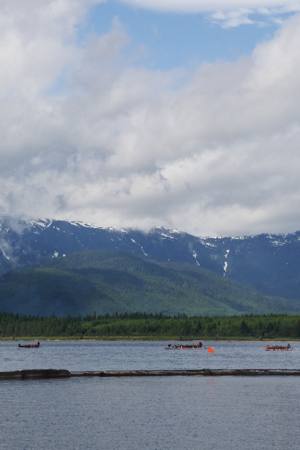 At the starting line at the other side of Minette Bay.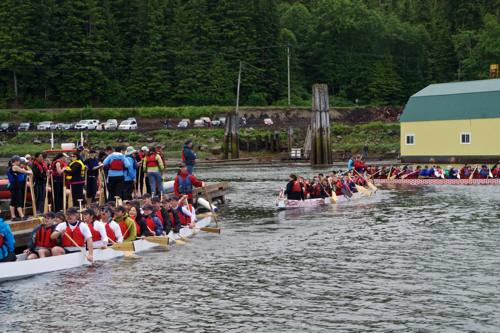 Changing crews after a race.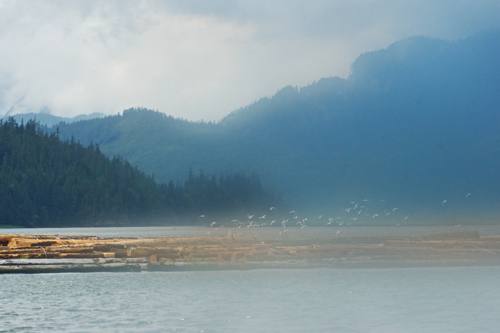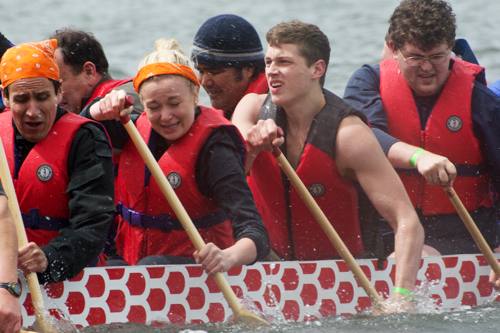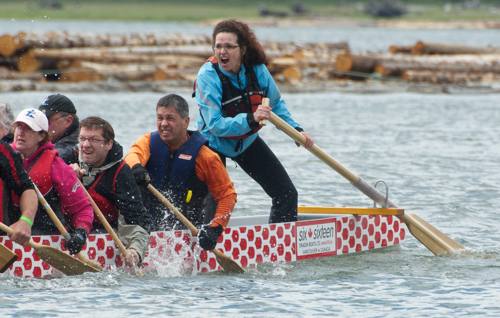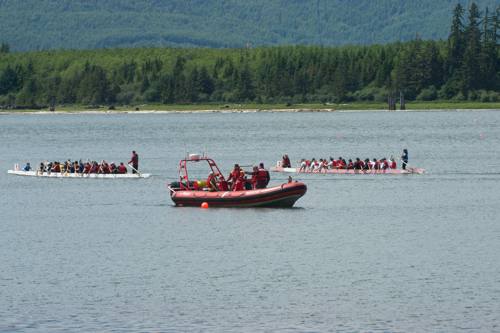 The Canadian Coast Guard Auxiliary-Pacific Unit 63 Snowflake Responder keeps an eye on the races.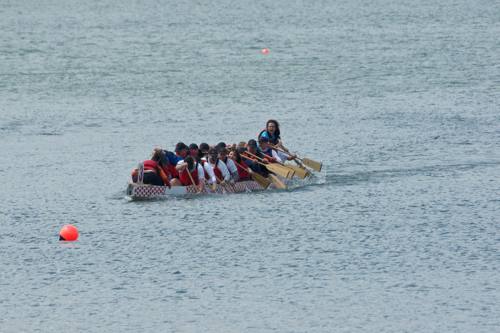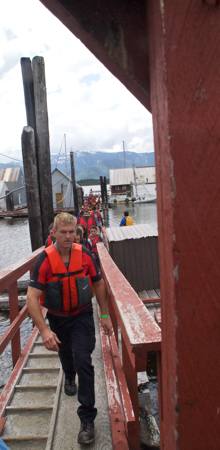 The crews take a break.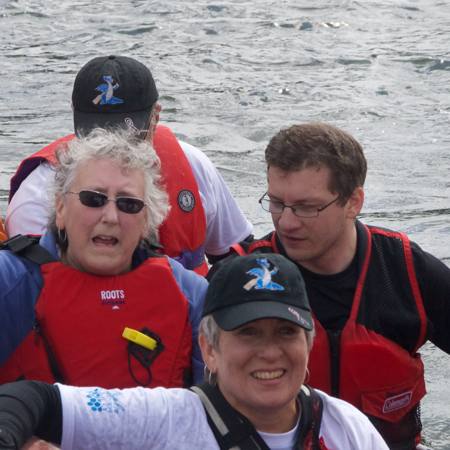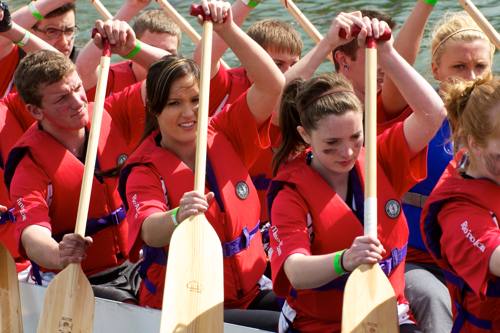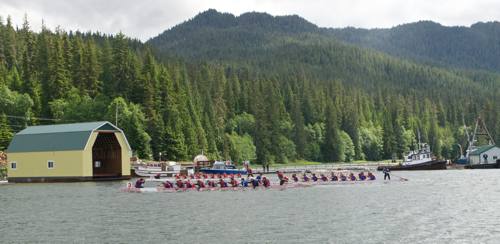 The final race to the finish line.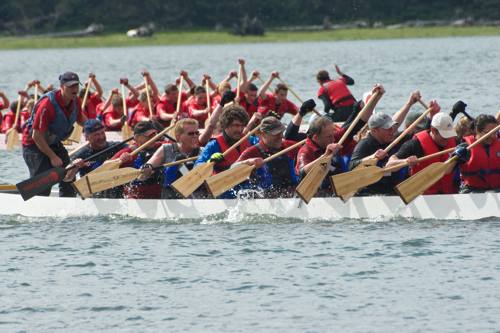 After the formal final, the finalists competed a second time in the "Guts and Glory" Race.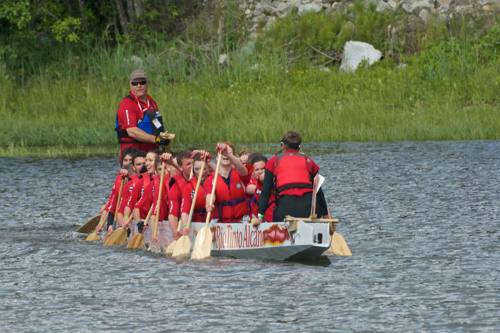 Heading home after the Guts and Glory race.