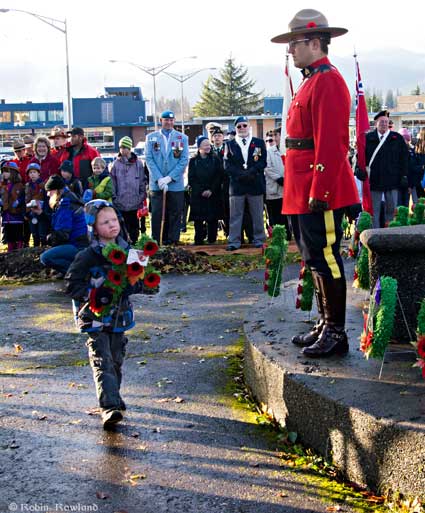 It's a Kitimat tradition that children lay wreathes on behalf of those who cannot attend the Remembrance Service. A young boy, preparing to lay his wreath, passes a Mountie at the cenotaph.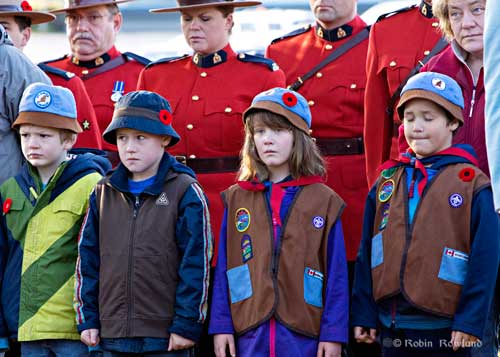 Mounties, Cubs and Brownies.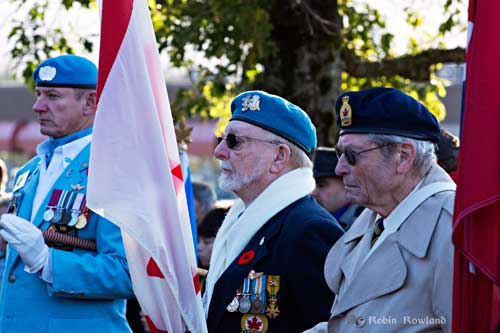 Members of the Kitimat Royal Canadian Legion.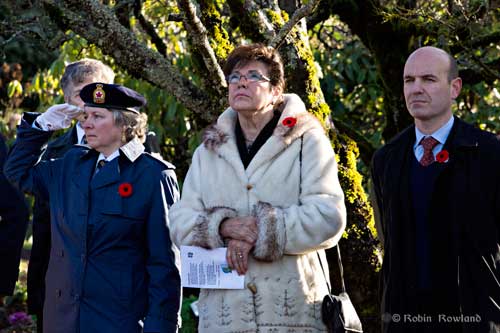 Marg Boggert, President of the Kitimat Royal Canadian Legion, Kitimat Mayor Joanne Monaghan, Skeena Bulkley Valley MP and NDP leadership candidate Nathan Cullen at the Remembrance Day service.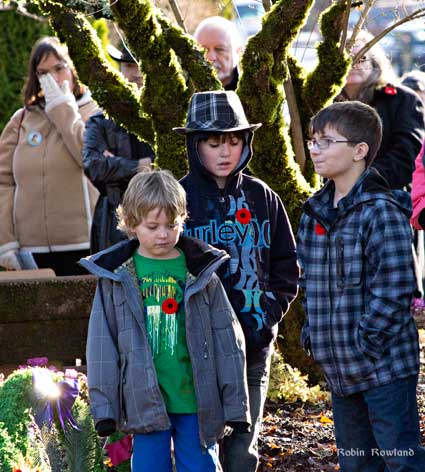 Three boys prepare to lay wreathes at the Remembrance Service.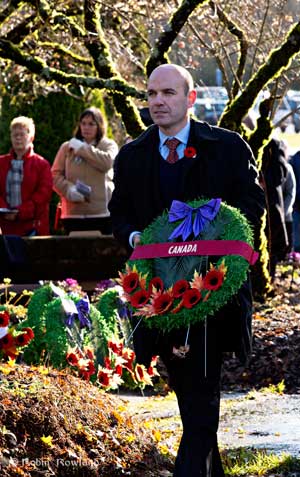 MP Nathan Cullen prepares to lay a wreath representing the government of Canada.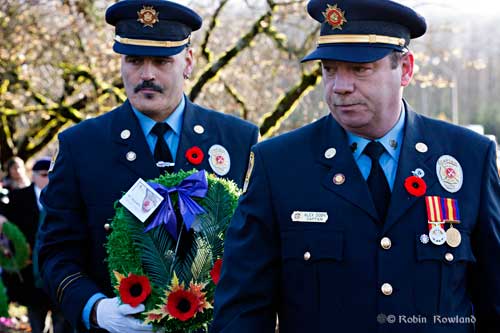 Kitimat firefighters lay their wreath at the cenotaph.