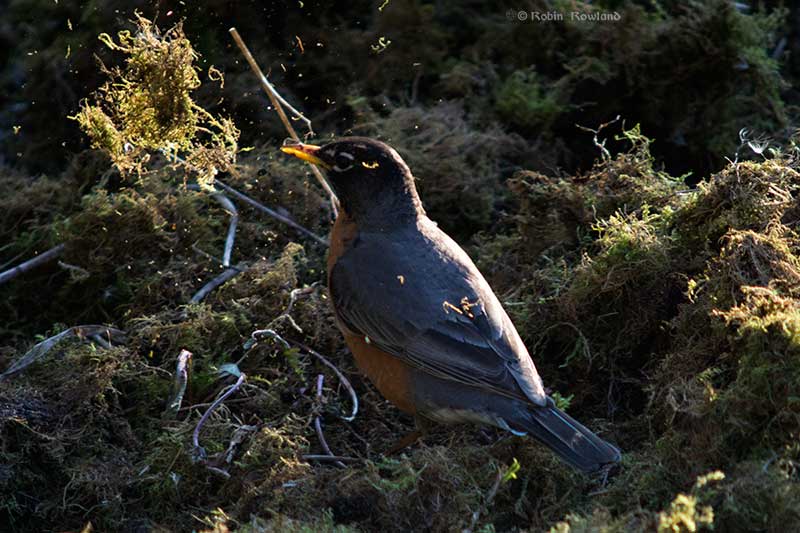 An American robin, searching for bugs, tosses a pile of moss out of the way as the sun sets over Kitimat, May 27, 2015. (Robin Rowland)
The sun was setting over my yard, and this robin swoops down and stops on the fence post, looking down at a pile of moss that has grown up in one corner.
All images taken with my 1960s vintage Tele-Astranar 400mm prime, with E-mount converter and my Sony Alpha 6000.