I went down "the Channel" (the collective name for the waters of Douglas Channel and the surrounding passages, channels and canals) with friends on Monday, August 28.
We were first heading down Ursula Channel toward Monkey Beach where I was going to shoot some portraits of my friends,  Before we got to Monkey Beach we saw humpbacks breaching far, far down Ursula Channel.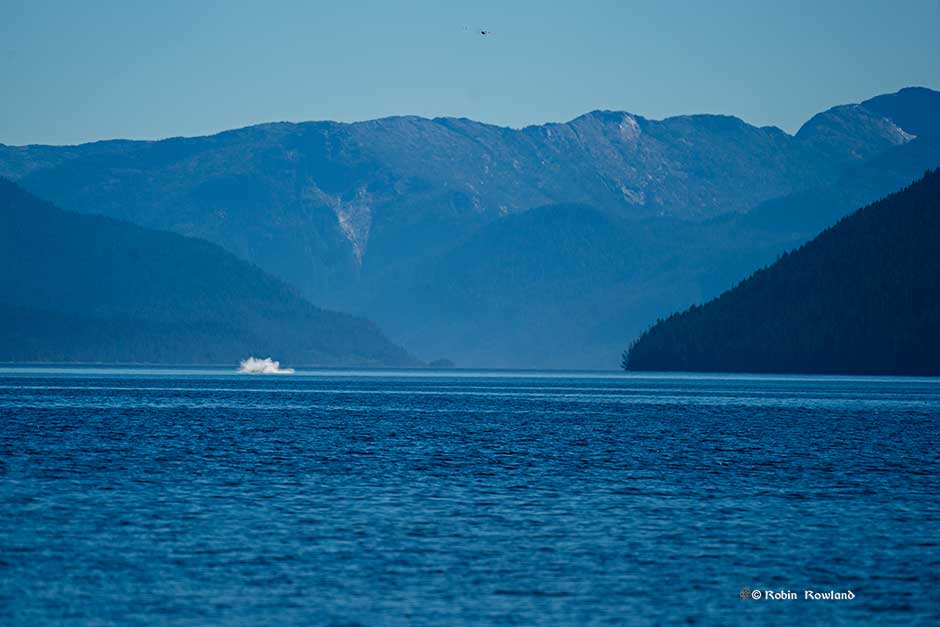 After we finished shooting the portraits, we went into nearby Bishop Bay for supper.  We never made it to the famed Bishop Bay hotsprings.   There was a pod of perhaps seven humpbacks hugging the shore, feeding.  So we had supper on board and spent a couple of hours watching and photographing the humbacks.
As well the whale  missing a chunk from its back, at least two others showed scarring from probable past ship or boat encounters.