Kwai, photography updates
A couple of updates:



Promotion

for

A River Kwai Story

, from my agent Waterside Productions.


Australian publishers Allan and Unwin will reveal the long-held secrets of the River Kwai Story in their April 2008 publication of A River Kwai Story, The Sonkrai Tribunal by Waterside Author Robin Rowland.

According to the author, more prisoners of war died at Sonkrai than any other camp on the infamous River Kwai Railway. The seven thousand Australian and British prisoners of war who comprised F Force were sent by the Japanese to build the toughest section of the railway in the mountains between Thailand and Burma. More than three thousand people died from slave labour, disease, starvation and exposure to the never-ending monsoon rain.

In 1946 seven former guards from the infamous River Kwai camp were put on trial for their lives before a military tribunal in Singapore, charged with the deaths of more than three thousand people. The account of the trial tells for the first time the story of F Force from all sides-Australian, British and Japanese-from the lowest private to the lieutenant colonels in command. The testimony, verdict and the surprise sentence shed new light on what really happened on the Railway of Death.

A River Kwai Story, The Sonkrai Tribunal is much more than a story of the infamous Railway of Death during the Second World War. The book is about the fairness of military tribunals/trials/commissions in cases where there are atrocities and heavy loss of life. As the United States begins trials of alleged terrorists at Guantanamo Bay, the reader discovers that the story of the River Kwai, known best through David Lean's Oscar winning movie starring Alec Guinness and William Holden, is as relevant as tonight's evening news, for the events on that railway led to military tribunals with almost the same rules of evidence and the same charges of unfair proceedings as are the trials now on at "Gitmo."





Photography

Third place, Feature photography, Clips contest for November 2007, from the Eastern division of the News Photographers Association of Canada.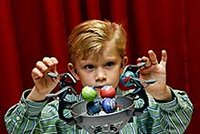 Technorati tags
writing, journalism, Burma Thailand Railway, World War II, F Force, Prisoner of War, military tribunal, photography, book

Labels: A River Kwai Story, Allen and Unwin, Burma Thailand Railway, photography, photojournalism, writing