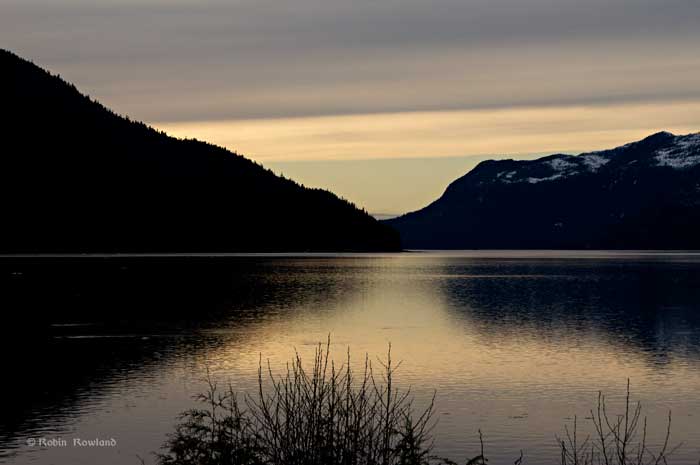 On Friday, February 3, 2012, I was driving to Prince Rupert, BC, to cover the No to Tankers rally the next day for GlobalBC News and Canadian Press  The drive (or train trip) along the lower Skeena is always magnificent, the mighty water has come through the mountains and now when the river widens.
The Skeena is known is as the "Misty River." In the language of the Tshimshian First Nation, the river is the "K-shian," the river of mists.
On that Friday,a high pressure system was driving off the gloomy winter overcast that had lingered since December, while along banks, the mists still clung to the river banks and hills,  As the sun set, the light was magnificent,  The problem especially with all the snow piled up along the edge of the highway there were few safe places to stop and shoot except the designated rest areas.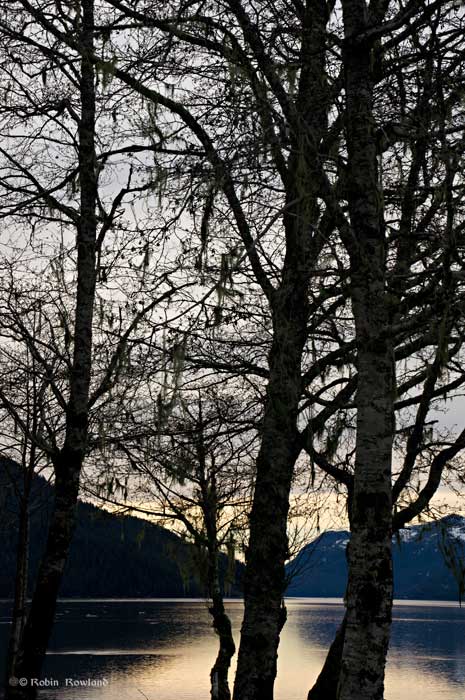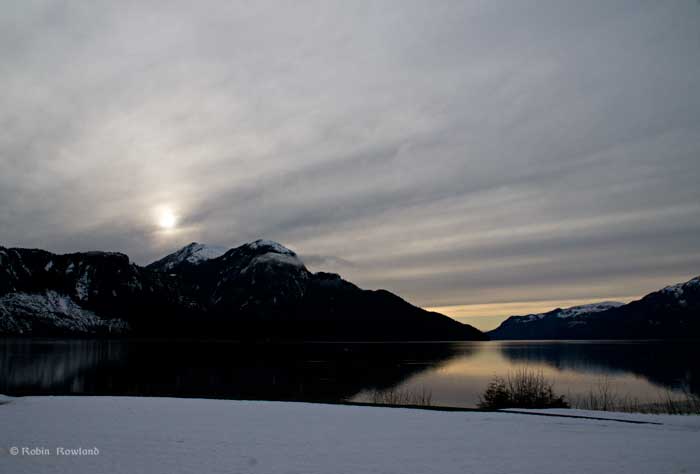 The sun sets at the Basalt Creek rest area.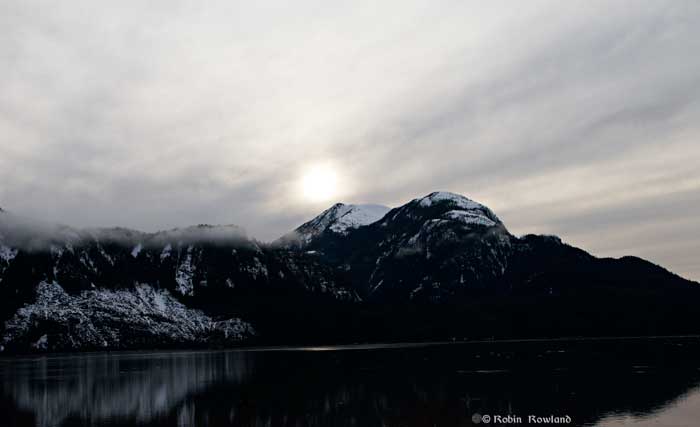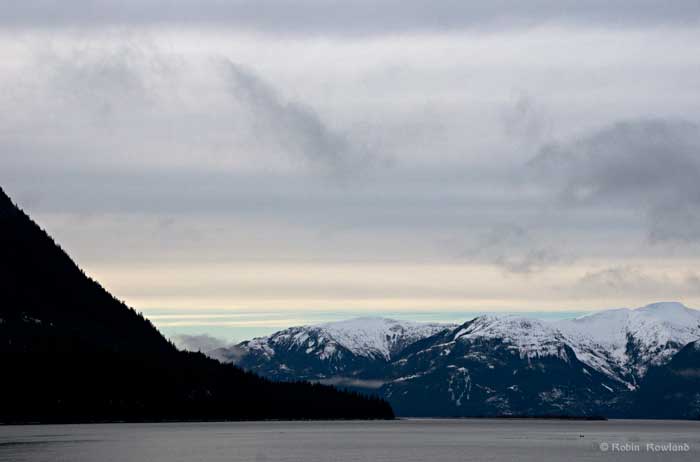 A little earlier, the sunset begins at the Telegraph Point rest area.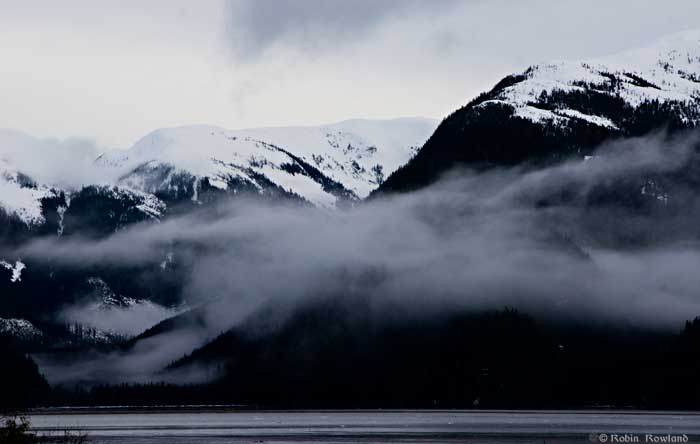 The reverse angle, away from the sun set, shows the mist hugging the mountains along the Skeena at Basalt Creek.