In Kitimat, as happened across the country on November 11. 2014, there was a larger turnout than usual at the Remembrance Day service, as people reflected on the recent events, the deaths of Cpl. Nathan Cirillo and Warrant Officer Patrice Vincent, as well as the fact that Canadian Forces are in action against the Islamic State in Iraq.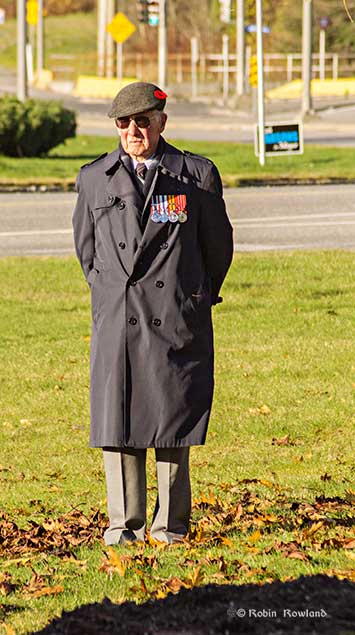 A veteran waits quietly for the ceremony to begin. (Robin Rowland)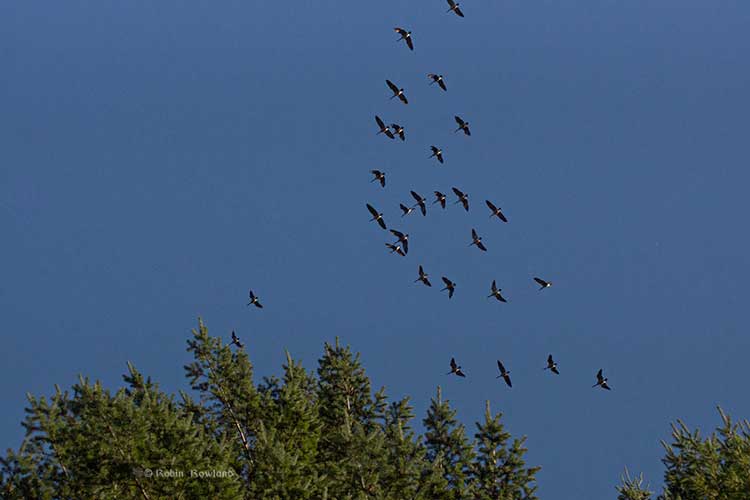 As in previous years, the fly past over the cenotaph came from the wild, migrating geese.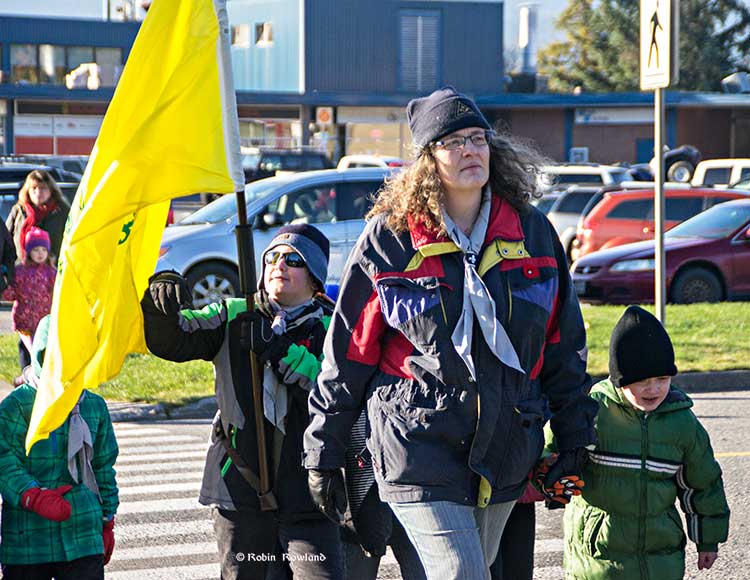 A cub leader and her troop were part of the parade to the cenotaph. (Robin Rowland)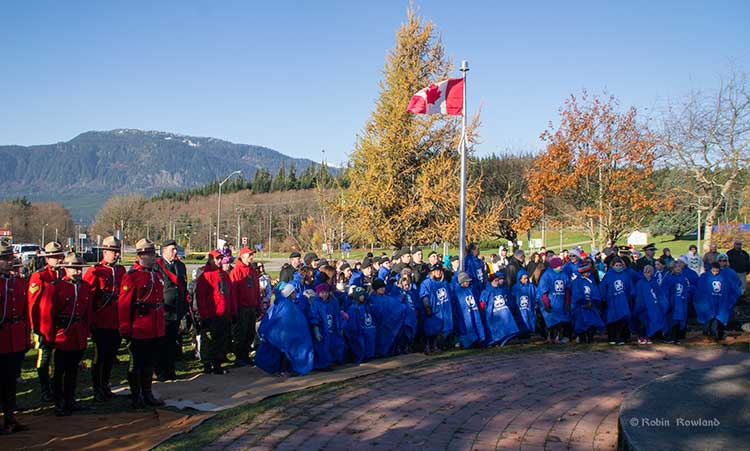 The Royal Canadian Mounted Police and Girl Guides at the cenotaph with Canadian Rangers and Army cadets in the rear ranks. (Robin Rowland)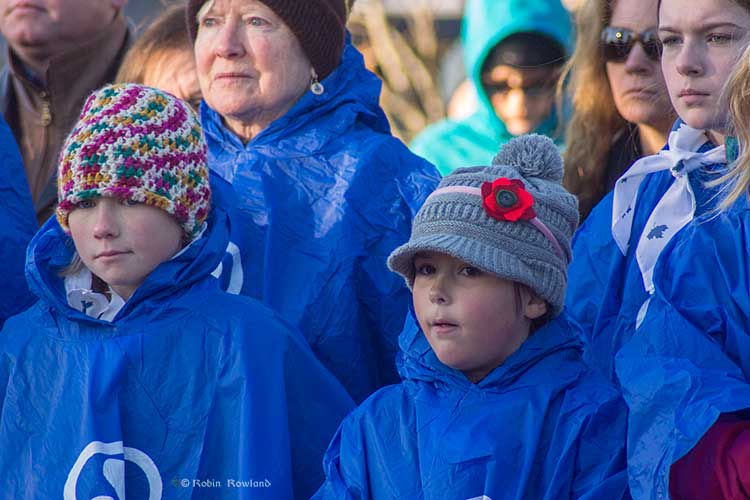 Generations of Girl Guides at the cenotaph in Kitimat (Robin Rowland)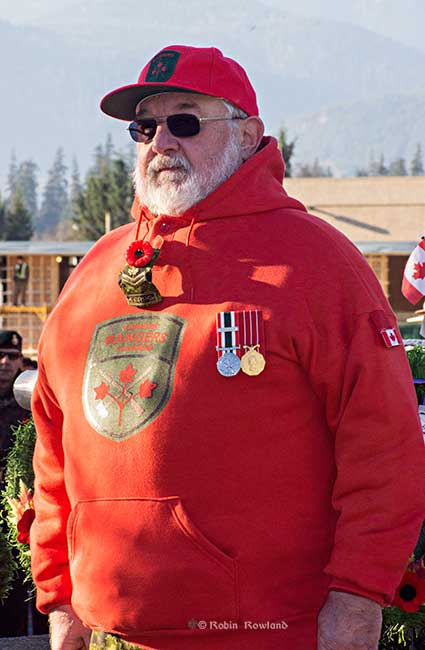 The Guard of Honour–a Canadian Ranger. (Robin Rowland)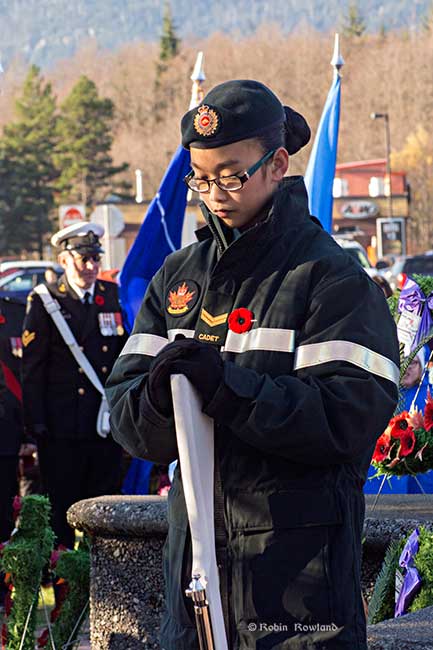 The Guard of Honour–an army cadet. (Robin Rowland)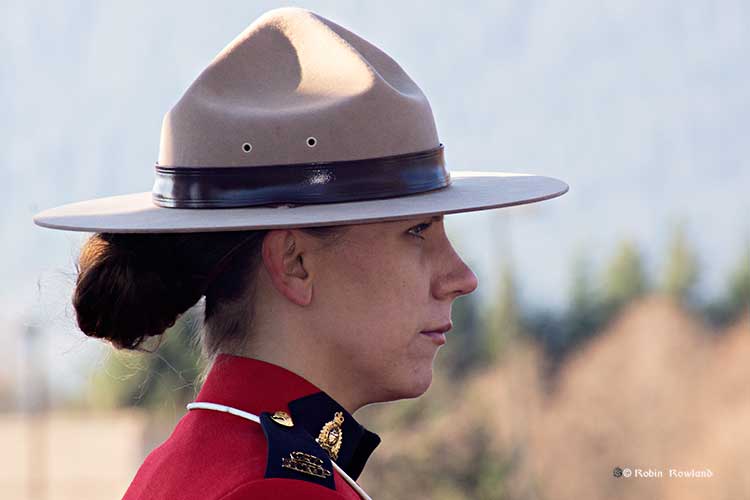 The Guard of Honour–a Mountie (Robin Rowland)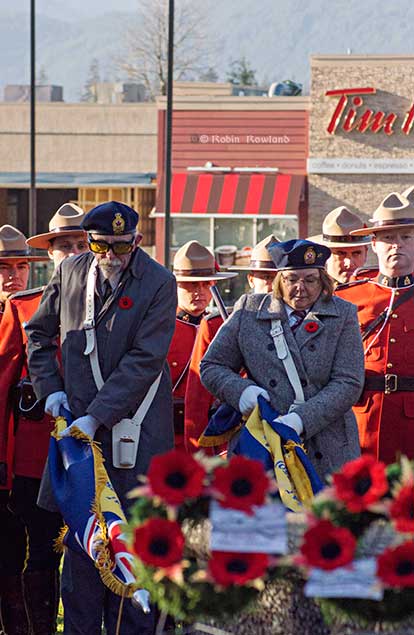 Members of the Royal Canadian Legion lowered flags during the two minutes of silence. (Robin Rowland)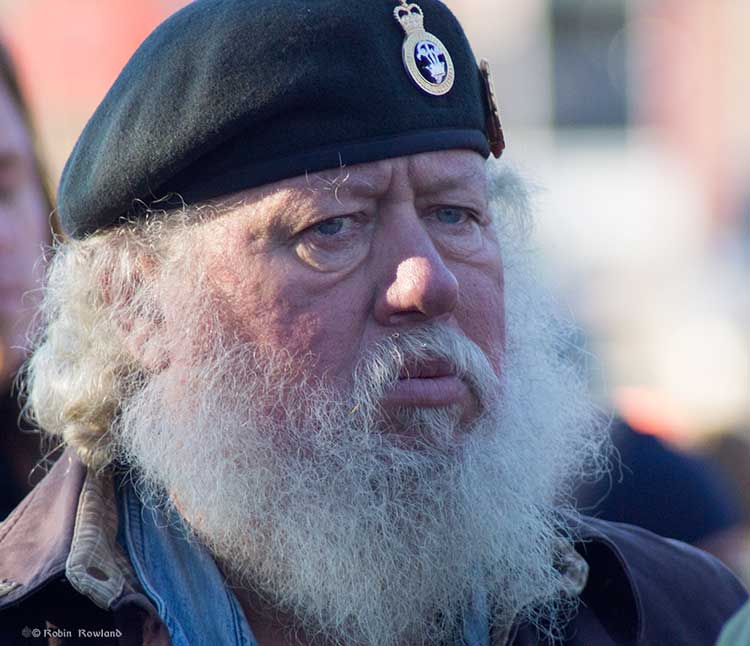 One of the veterans at the Remembrance Day ceremony (Robin Rowland)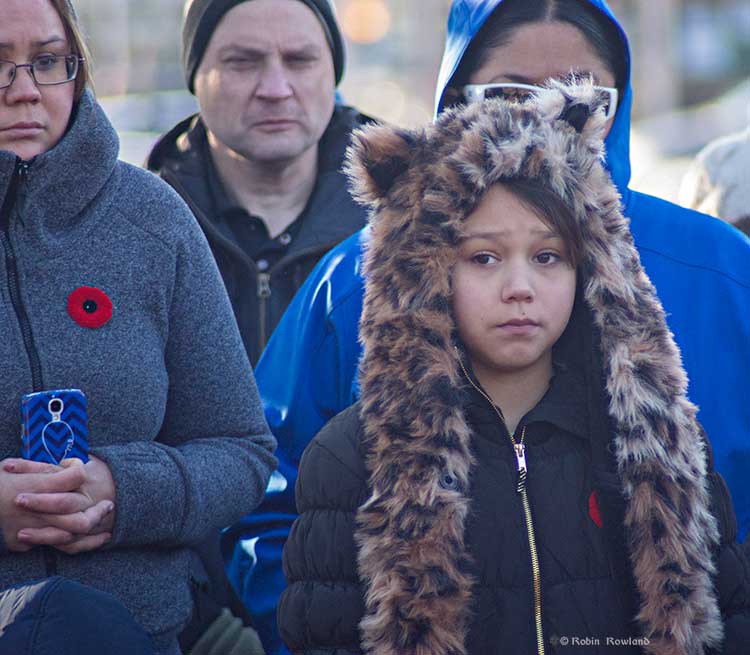 The spectators at the Remembrance Day Ceremony. (Robin Rowland)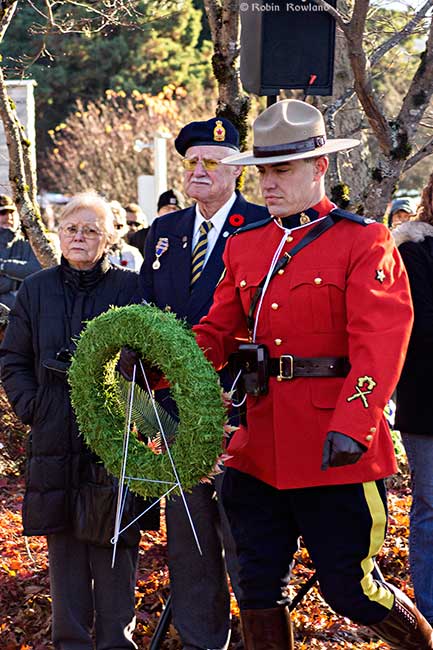 RCMP Corporal Chris Manseau lays a wreath as the Royal Canadian Legion's wreath party watch.  (Robin Rowland)
A new tradition…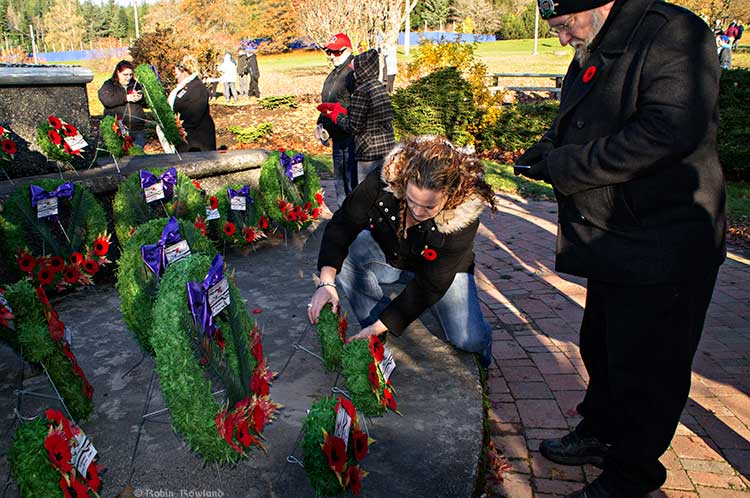 For the past several years, there's been a tradition that began at the Tomb of the Unknown Soldier in Ottawa, people leave their poppies at the cenotaph. Here in Kitimat, people are now pinning their poppies to the wreathes that were laid at the cenotaph a few minutes earlier. (Robin Rowland)